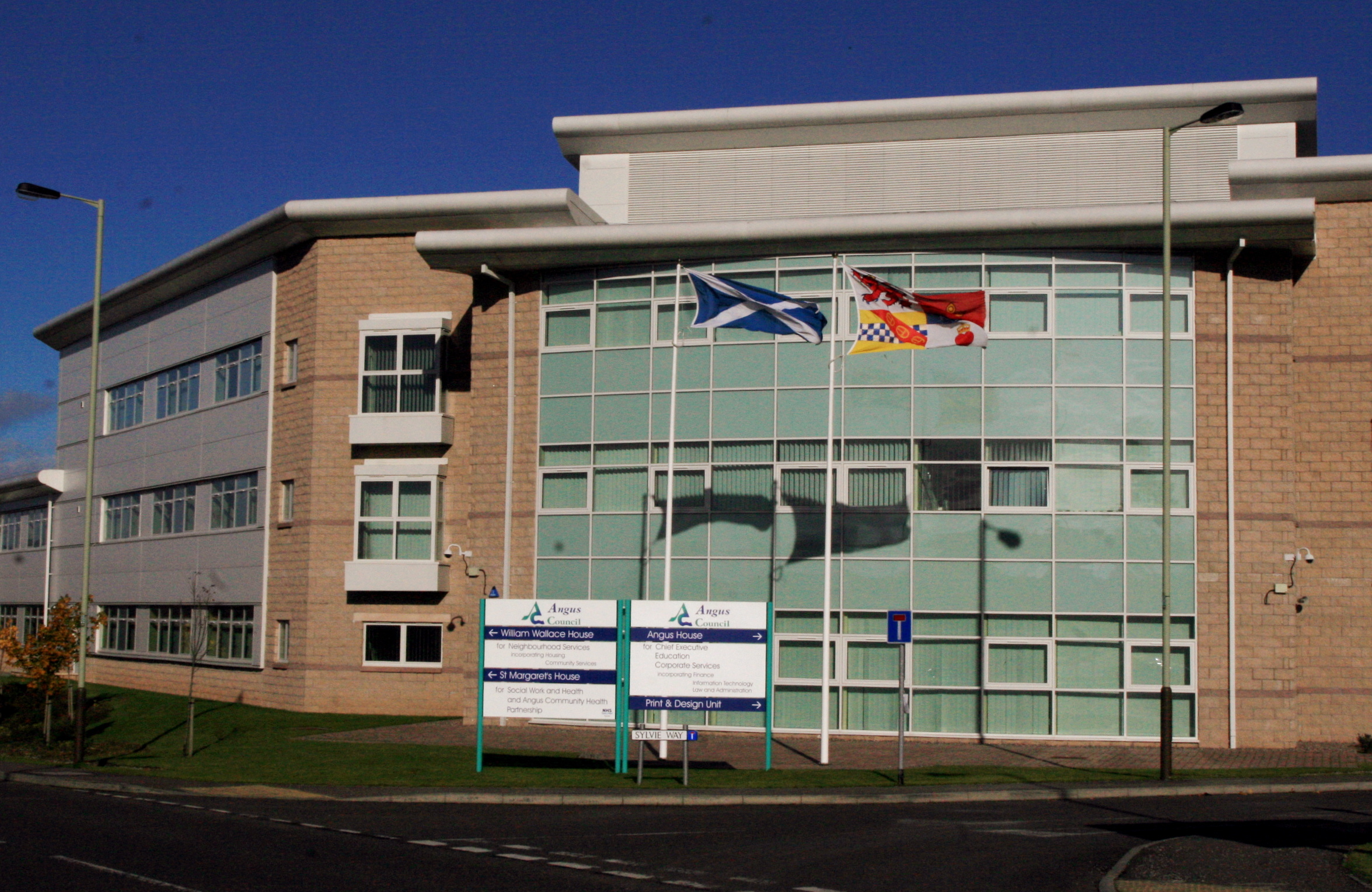 Angus Council is heading for a sea change no matter the result of its upcoming elections.
One third of the local authority's sitting councillors have signalled their intention to step down at the close of the current session.
The most high-profile of these is recently elected SNP MSP for Angus North and Mearns, Mairi Evans, who told The Courier she would continue to serve the wider community in her role.
Brechin and Edzell's other Nationalist councillor, Jim Houston, also said he is not standing for re-election.
Well-known public figures including Montrose Lib Dem councillor David May, COSLA stalwart and former council leader Rob Murray, and depute council leader Paul Valentine are also standing down.
Four SNP and four non-administration members have also confirmed their intention to step down along with council leader Iain Gaul, who previously said he was "tired" of 80-hour weeks and a 14-year career in local government.
With some Angus burghs now wide open, potential applicants have until 4pm on March 29 to ask for a place at the table.
The council has organised a meeting with all nominated candidates for April 5 to discuss local arrangements for holding the poll.
Ms Evans said: "I won't be standing for re-election as a councillor in Brechin in May and I wish the new SNP candidates all the very best in the forthcoming election.
"I have really enjoyed working for the community for the past ten years and am continuing to do so as an MSP for Angus North and Mearns.
"This is a community that is close to my heart.
"I've grown up in Angus and I understand how the needs of people living in rural Angus and Aberdeenshire differ greatly from those within larger cities.
"Sadly, there have been suggestions that I have been keeping two salaries while performing my dual role as a councillor and MSP since last year.
"However, this is not the case as I've been donating my councillor salary to a wide variety of local groups. I will continue to do this until May 4."
The closing stages of the current council have already brought change.
Following her untimely death, popular Provost Helen Oswald's Carnoustie seat was won by independent David Cheape.
Meanwhile Bob Spink, the man once hailed the "kingmaker", stepped down due to ill health.
The SNP administration has been outnumbered 14-15 but there has never been a vote along these lines.
Former Arbroath East and Lunan member Donald Morrison will stand for an Arbroath West, Letham and Friockheim seat due to boundary changes in the latter village and Colliston.
Current councillors standing again, by burgh:
Arbroath East and Lunan
Sheena Welsh (SNP) YES
Martyn Geddes (Conservative) NO
Brenda Durno (SNP) YES
Arbroath West, Letham and Friockheim
Donald Morrison (SNP) YES
David Fairweather (independent) YES
Alex King (SNP) YES
David Lumgair (Conservative) YES
Ewan Smith (independent) NO
Brechin and Edzell
Mairi Evans (SNP) NO
Jim Houston (SNP) NO
Bob Myles (independent) YES
Carnoustie and district
Bill Bowles (independent) YES
Brian Boyd (independent) YES
David Cheape (independent) YES
Forfar and District
Colin Brown (independent) YES
Ian McLaren (independent) YES
Lynne Devine (SNP) YES
Glennis Middleton (SNP) YES
Kirriemuir and Dean
Iain Gaul (SNP) NO
Jeannette Gaul (SNP) YES
Ronnie Proctor (Conservative) YES
Monifieth and Sidlaw
Craig Fotheringham (Conservative) YES
Rob Murray (SNP) NO
Sheila Hands (SNP) YES
Margaret Thomson (Labour) NO
Montrose
David May (Lib Dem) NO
Mark Salmond (independent) YES
Paul Valentine (SNP) NO
Bill Duff (SNP) YES