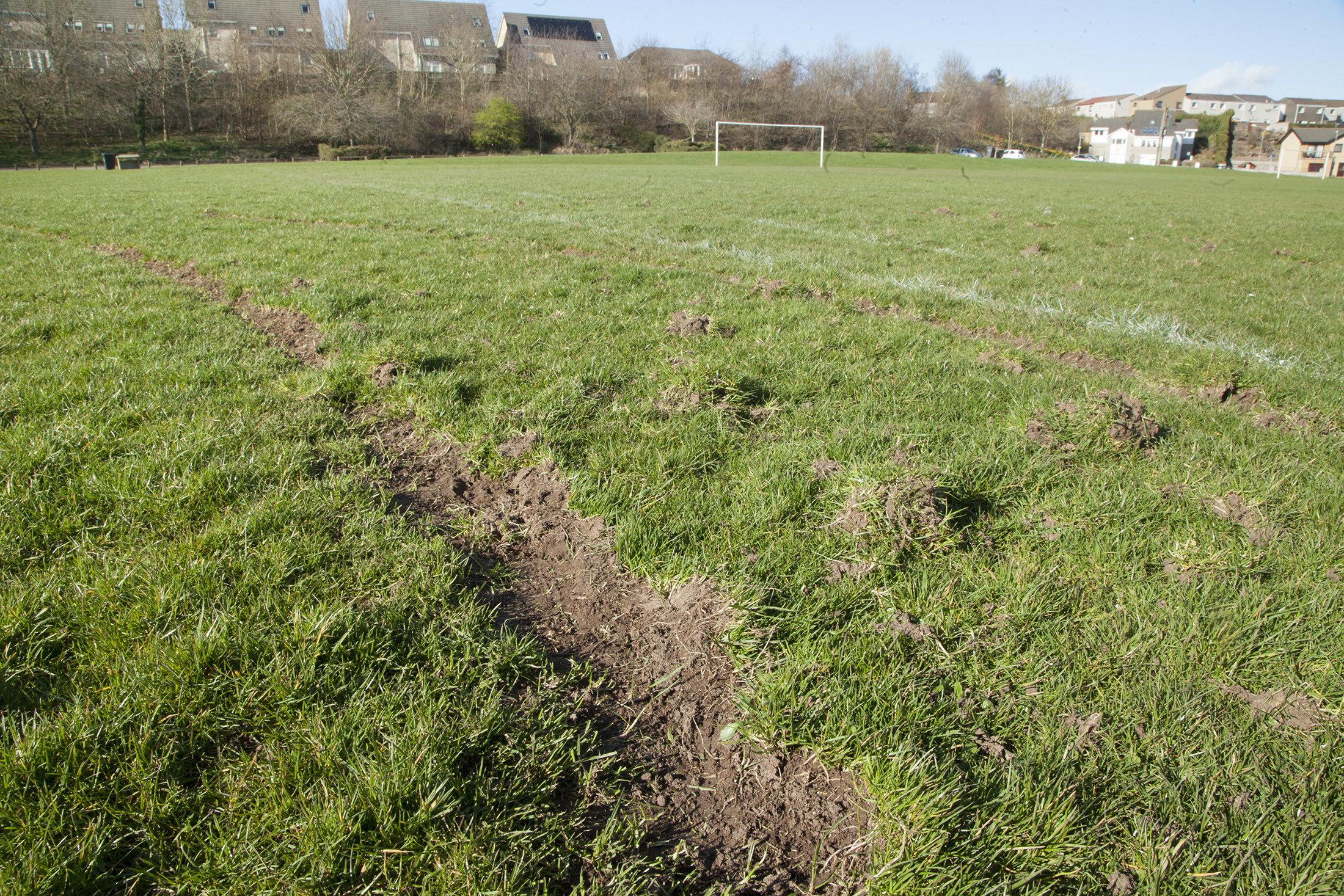 Youngsters at an Angus community sports club were "heartbroken" to find their training fields had been churned up by "boy racers".
Arbroath Community Sports Club run teams for teenagers to compete in the Dundee And District Youth Football Association leagues.
But the children were crestfallen to find deep tracks gouged across both of the pitches used by the younger children.
And the "mindless vandals" have been slated for their failure to think of the youngsters, aged between nine and 12 years old.
The club's 2004 side was shortlisted in the recent Angus Sports Awards, and the SFA Quality Mark outfit is in the process of setting up girls' teams for those aged seven to 13.
Their first training session is in jeopardy as officials wait for the pitches to be assessed.
Their coach John Gordon said a car would only get access to the grass through a gap in fencing, left for council vehicles.
The town's Victoria Park had been susceptible to cars driving across its adult pitches, but this has been closed off recently.
He said: "We were trying to organise a tournament in the summer with 30-odd teams and if this happened on the day, we don't know what we would do.
"It could well be young people doing this, but it's also kids that are missing out on the game days and training on week nights.
"They were heartbroken."
David Fairweather, who is standing in May's council elections, said he had been working with the club on recent funding applications.
"They've got fantastic plans going forwards and it's to my disgust that some mindless hooligans have chosen to spoil these pitches for the young people," he said.
"The committee have done so much to do something for these young people — it's not just football but their health — only for thoughtless individuals to spoil it all for them.
"You shake your head in disbelief sometimes.
"I can only hope this will be reported to police and those responsible will be held to account."
Paul Gray and his under-11s team found the damage when they turned up to train.
He said: "When the kids saw it they were like, where are we going to go now?
"It's saddening that people think that's OK to do — but this is where kids play."
The pitches are leased from Angus Council and a spokesman said the damage had been assessed.