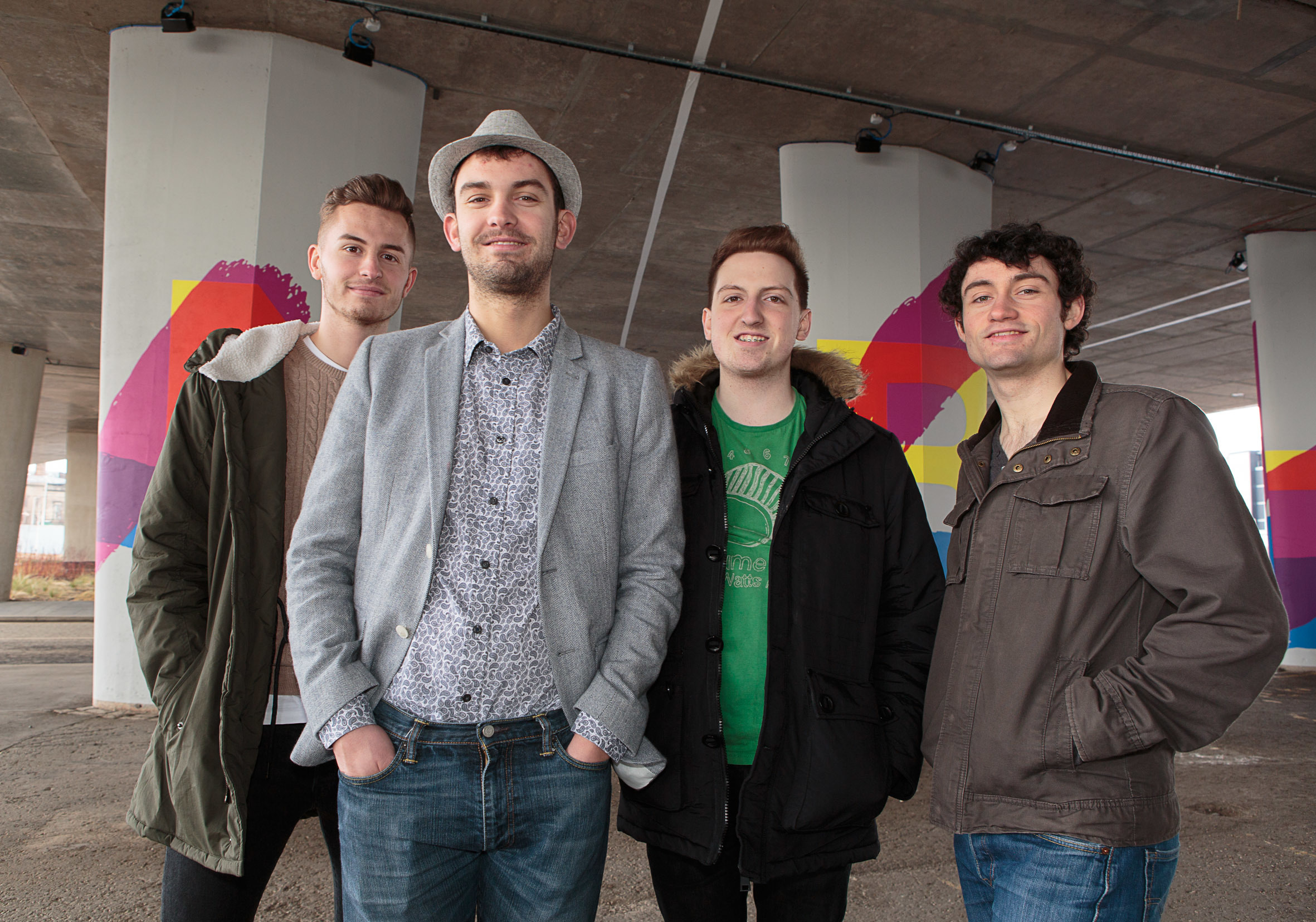 Stars of stage and screen have turned out to give a new Tayside band a hand up the road with their first single.
Most musicians ask friends for help when they record their first tunes.
So when Tayside piper Craig Weir decided to start his new band, Craig Weir & The Cabalistic Cavalry, he did just that.
Except he could call on stars such as Queen guitarist Brian May, Kyle Falconer of The View, Dundee's queen of daytime telly Lorraine Kelly, and stage star Alan Kelly.
Along with names such as Les McKeown of The Bay City Rollers and ex-Libertine Pete Doherty, they each read a line from a poem to start and end the track.
The Highland Road, released on Sunday, is the first track from the band, which the 23-year-old began as a side project from his Celtic rock band Gleadhraich.
It begins and ends with a poem written by the Dundee primary school teacher and Canadian friend Chris Brown, inspired by a road trip they took in Canada last year.
"It's based on a highway in Maxville, Ontario called Highland Road," Craig said.
"Driving along it blew my mind and gave me this vision of Scotland being the centre of the creative universe.
"That led to my decision to get a variety of musicians and celebrities I've performed with around the world to contribute their voices to the track to express their love for Scotland."
Comedian Fred MacAulay, AC/DC musician Mark Evans, 2011 Britain's Got Talent winner Jai McDowall, and 2013 X Factor semi-finalist Nicky McDonald also feature.
Craig took up bagpipes at the age of eight and has played with Queen, the Bay City Rollers, and The Libertines, has performed for the Dalai Lama and Arnold Schwarzenegger, and been involved in major events from New York Tartan Week to the MOBO Awards.
Highland Road will be available on iTunes, Amazon and Spotify.
The band will launch their live shows with John Hassall & The April Rainers at The Green Room, Perth on May 12, and The Record Factory, Glasgow on May 13.
Celebs happy to take part
Talking about his part in the single, Brian May said: "I was happy to pour a little of my Scottish blood into this epic."
Lorraine Kelly said: "I was delighted to take part in this project and hearing it all together gave me goose bumps.
"It's very atmospheric and embodies the spirit of Scotland."
Alan Cumming added: "It's beautiful — really moving and I love all the different voices."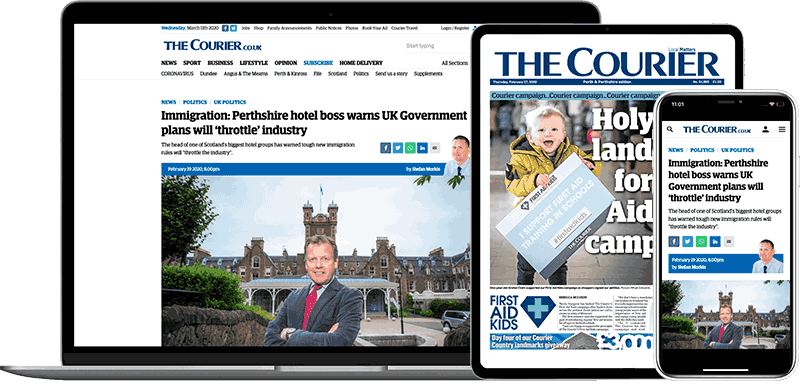 Help support quality local journalism … become a digital subscriber to The Courier
For as little as £5.99 a month you can access all of our content, including Premium articles.
Subscribe