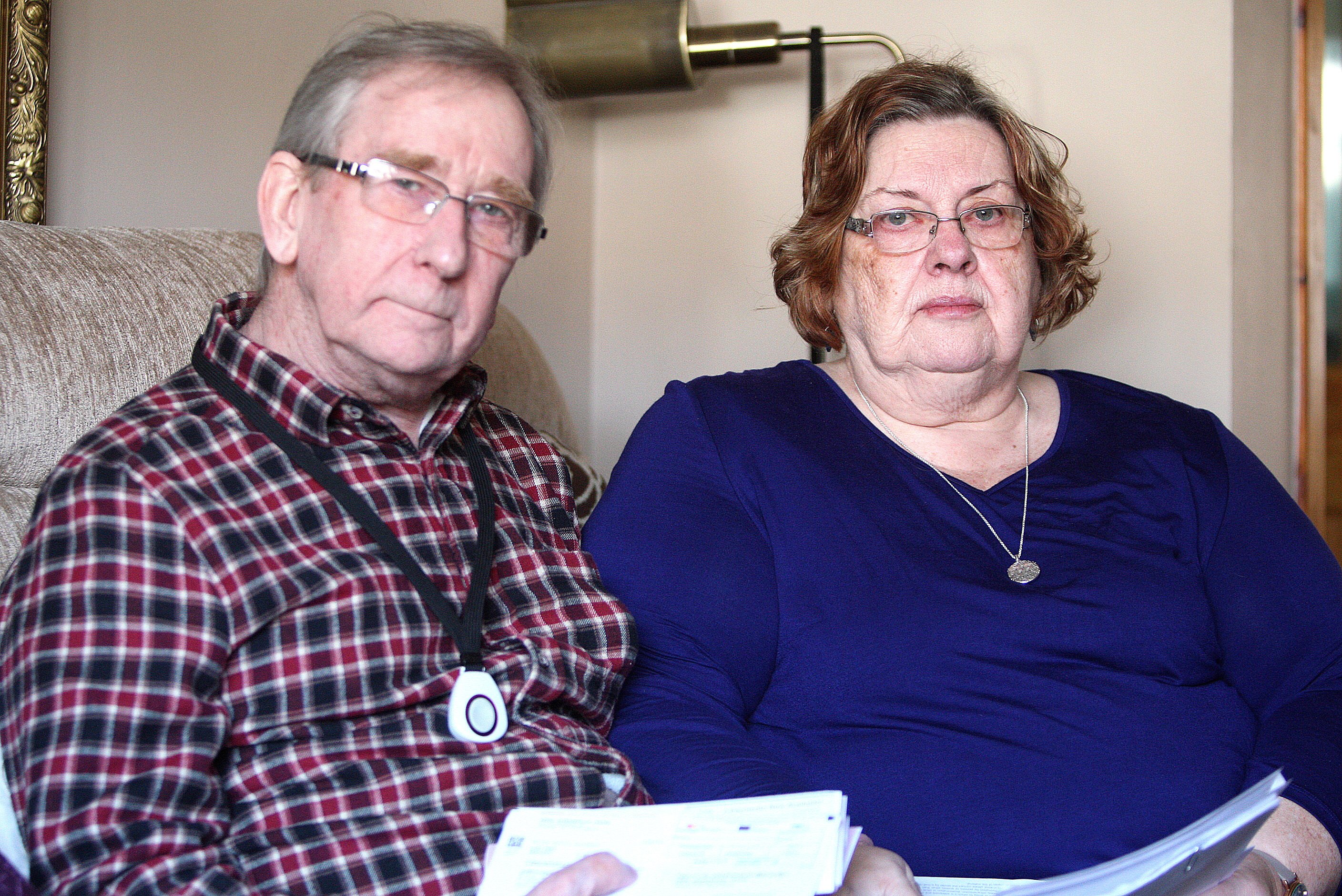 A British insurance company has hit out at the practice of hospitals in America which charge foreign visitors more than US citizens.
The claim by Insure With follows the case of a Brechin man who has received bills for $700,000 following six weeks of hospital treatment in Florida last year.
Mike Webster, 71, fell ill with pneumonia and sepsis last July and required extensive treatment at Oak Hill Hospital in Florida.
The family said the hospital initially refused to acknowledge the Insure With policy as the company didn't have a United States office but did eventually make contact with the Kent-based insurer during Mr Webster's lengthy recuperation.
However, he has continued to receive bills months after he returned to Scotland last August and even received a letter from a Switzerland-based debt collector demanding payment of the bill.
Mr Webster's wife Elizabeth said the couple had been reassured by their insurance company, who have been in a dispute with the hospital about the size of the bill.
The Kent-based insurer has voiced its concerns about hospitals in America charging more to visitors and then employing debt collectors to "apply pressure on patients".
The Insurewith.com spokesman said: "We have long had concerns over US hospitals charging amounts for treatment which are way in excess of amounts charged to US patients and their insurers.
"But more worrying still are the attempts by Swiss collection agencies acting for those hospitals to apply pressure on patients – who often are still ill and vulnerable – to pay the inflated costs.
"It is, in our view, a sad indictment on the practices of such agencies that they continue to cause stress to our customer".
Oak Hill Hospital in Florida said they could not comment on individual cases.
Their spokesman said: "When any patient, including those from other countries, has insurance coverage through an insurance plan with which we don't have a contract relationship, it's common to work directly with the insurance company to determine an appropriate insurance payment for the medical care provided.
"When multiple attempts to contact the insurance company fail or they stop responding, we would reach out to the patient to ask for their assistance to reach the insurance company."
Mr Webster initially went to hospital he was diagnosed with pneumonia after receiving a series of CAT scans and x-rays but was allowed to leave after being given a prescription for antibiotics.
However, his condition deteriorated and he started to run a fever and have hallucinations.
After being readmitted to hospital three days later, he was diagnosed with the life-threatening condition sepsis. He was placed in a medically induced coma and almost died.
After rallying and undergoing therapy in America he was allowed home but he is still recovering from the ordeal and continues to have breathing problems.
Mrs Webster said they had received a demand for payment of $675,000 from the hospital and six other bills ranging from $200 to $7,000 for other treatment since returning to Scotland despite referring the hospital to their insurance company.
The Insure With spokesman added: "We have given every assurance to Mr and Mrs Webster that they will not have to pay anything and that any debt established to be due will be paid by us.
"We have also told the collection agency the same thing."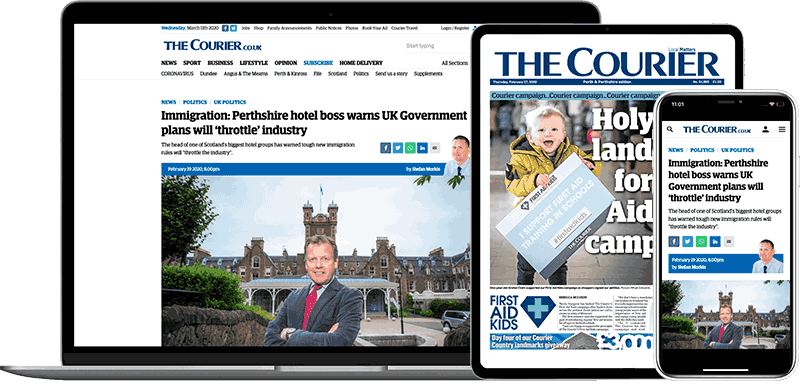 Help support quality local journalism … become a digital subscriber to The Courier
For as little as £5.99 a month you can access all of our content, including Premium articles.
Subscribe