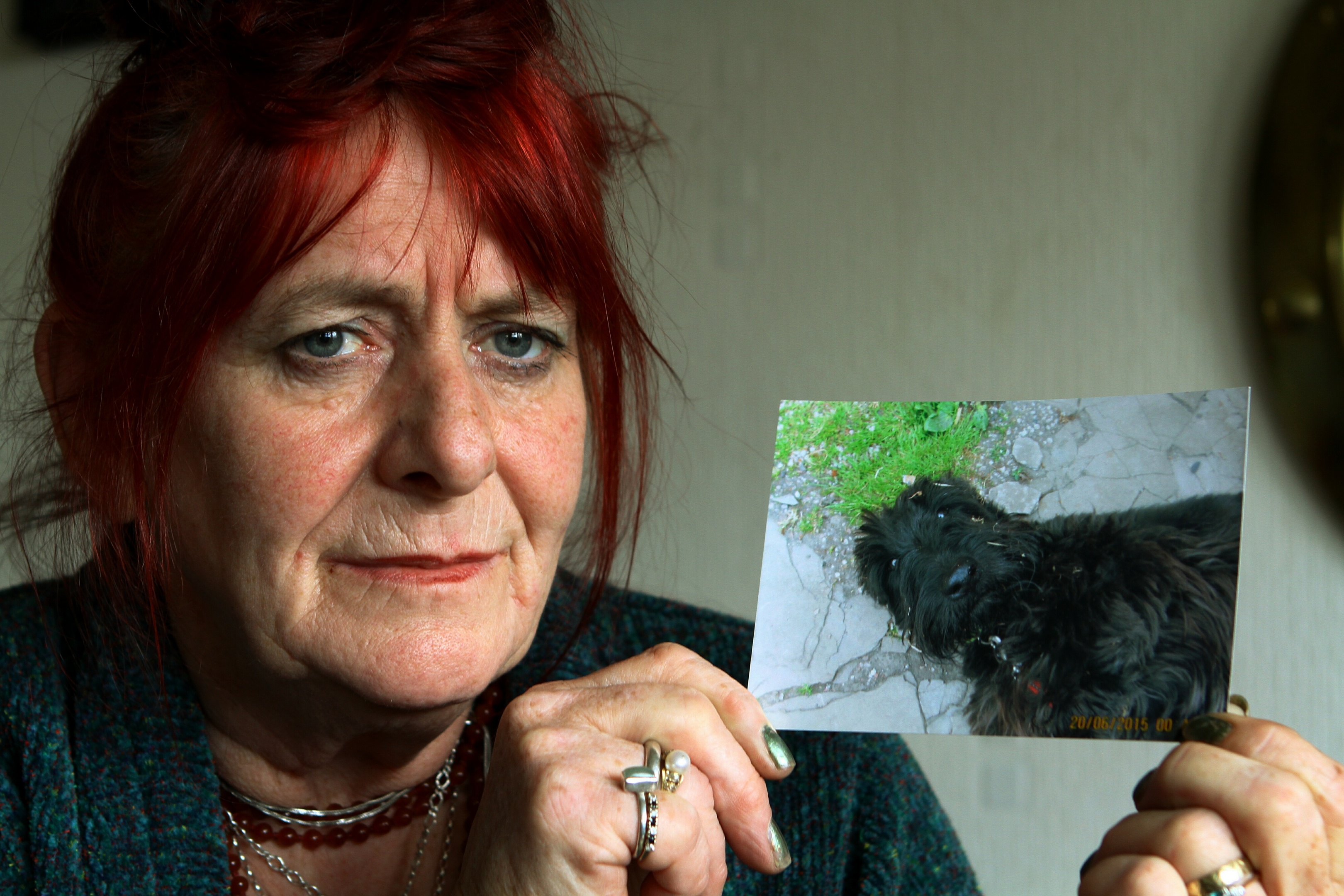 An Arbroath woman who is convinced her dog was stolen just before Christmas has spoken of her ongoing heartbreak.
Mena Castledine, 66, is certain her six-year-old Scottish Terrier, Haggis, was taken while she was walking him in Guynd, near Arbroath, in December.
She was visiting friends in the area the week before Christmas, and while on the walk, she saw a Land Rover drive past.
She thought nothing of it until she began to call for her beloved pet and he did not appear.
Devastated Mena said: "The road I was on was just a dirt track so I thought the car was something to do with the nearby farms and I didn't give it any attention.
"But that was the last time I saw Haggis and I'm convinced the driver of the car took him.
"The police know about it but I am beginning to give up hope of finding him now as it's been almost four months.
"For it to have happened just before Christmas was devastating. I have spent all my money in my effort to find him.
"I thought I would get over it but I just can't. I need closure and I need to find out what happened."
* For more on this story see Thursday's Angus edition of The Courier, also available as a digital edition.