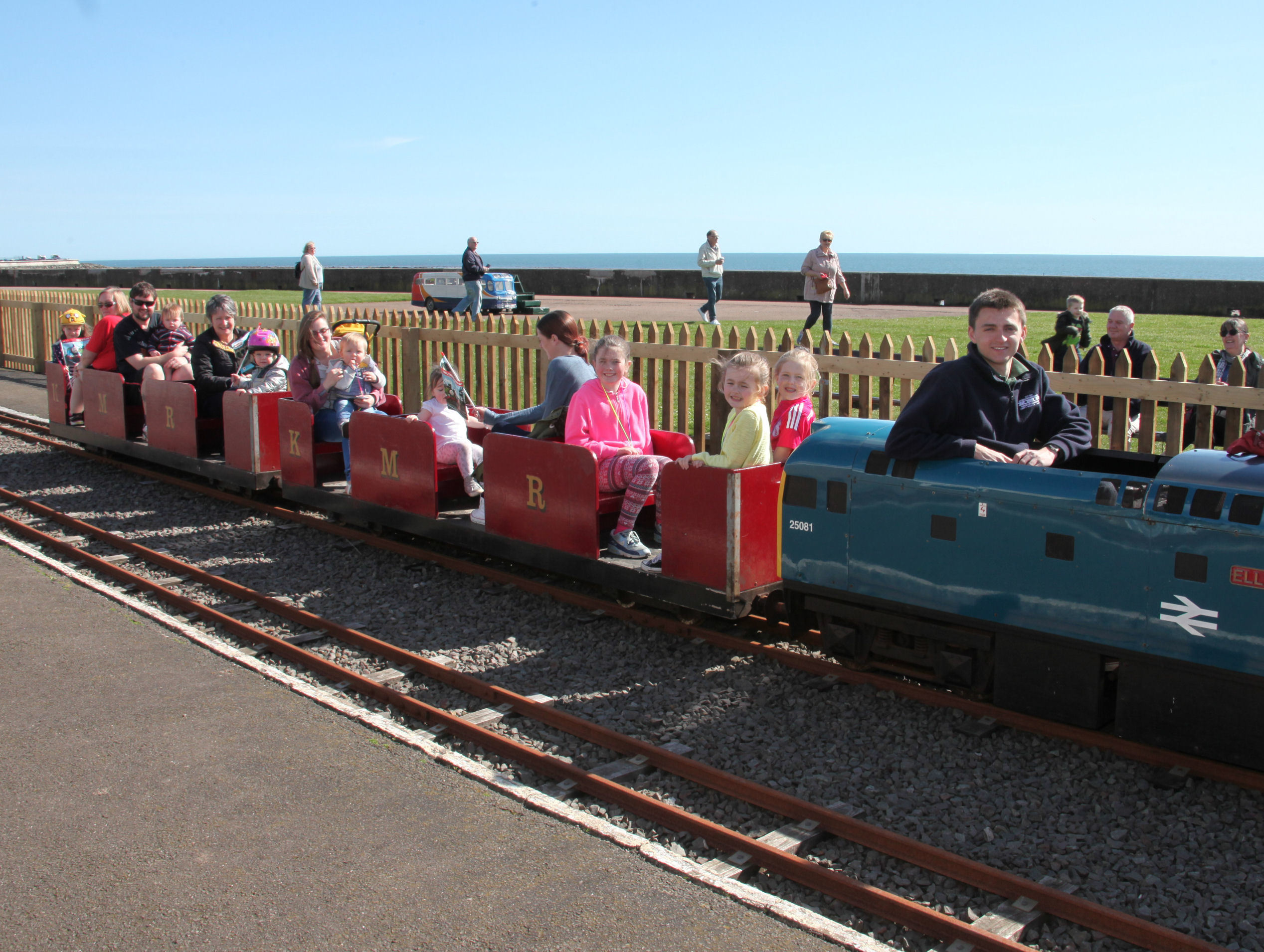 One of the best-loved tourist attractions in Angus has steamed into a 2017 season with plans still firmly on track for a new era just a little way down the line.
For more than 80 years, Kerr's miniature railway has been welcoming passengers to the platform at West Links in Arbroath and decent weather helped draw the crowds for the opening weekend of the year.
The railway was planned and built by Matthew Kerr Snr, whose grandson John now leads the operation of the volunteer-run attraction – dividing his time between Arbroath and the Cleethorpes Coast light railway which he took in 2014.
The half-mile Angus track expects to welcome around 5,000 visitors this year, but sights are set on a major extension to bring back passenger numbers which took a major hit a few years ago.
Ironically, a major improvement to the nearby West Links playpark to make it more attractive for families had the unwelcome knock-on of halving visitor numbers at the railway.
"The railway is ticking over, but we need to complete an extension which will take us much closer to the playpark," said 21-year-old Mr Kerr.
"Fencing has gone up and we have track and sleepers in storage, but it's a huge investment for something that is still run by volunteers for the town and community."
In contrast, the loco on the two-mile track of his north east Lincolnshire attraction can expect to carry 100,000 visitors this year as one of the area's premier attractions.
"People still love coming to the railway here at Arbroath but since the playpark opened our numbers have been decimated as people stay along there."
Fencing has gone up to signal where the new length of track is planned and the railway hopes the plans will fire up fresh interest in the attraction.
"This will probably be the last season that we will operate from this station, but it is time and money to extend the railway so it is a case of watch this space," said John.
"We are very much still here, we'll open daily for the Angus school Easter holidays and then weekends up to the start of July when we will then be open every day during the school summer holidays."
"Our 1957 fire engine is currently undergoing a complete overhaul, probably the first one it's ever had and we also still run our miniature bus," he added.