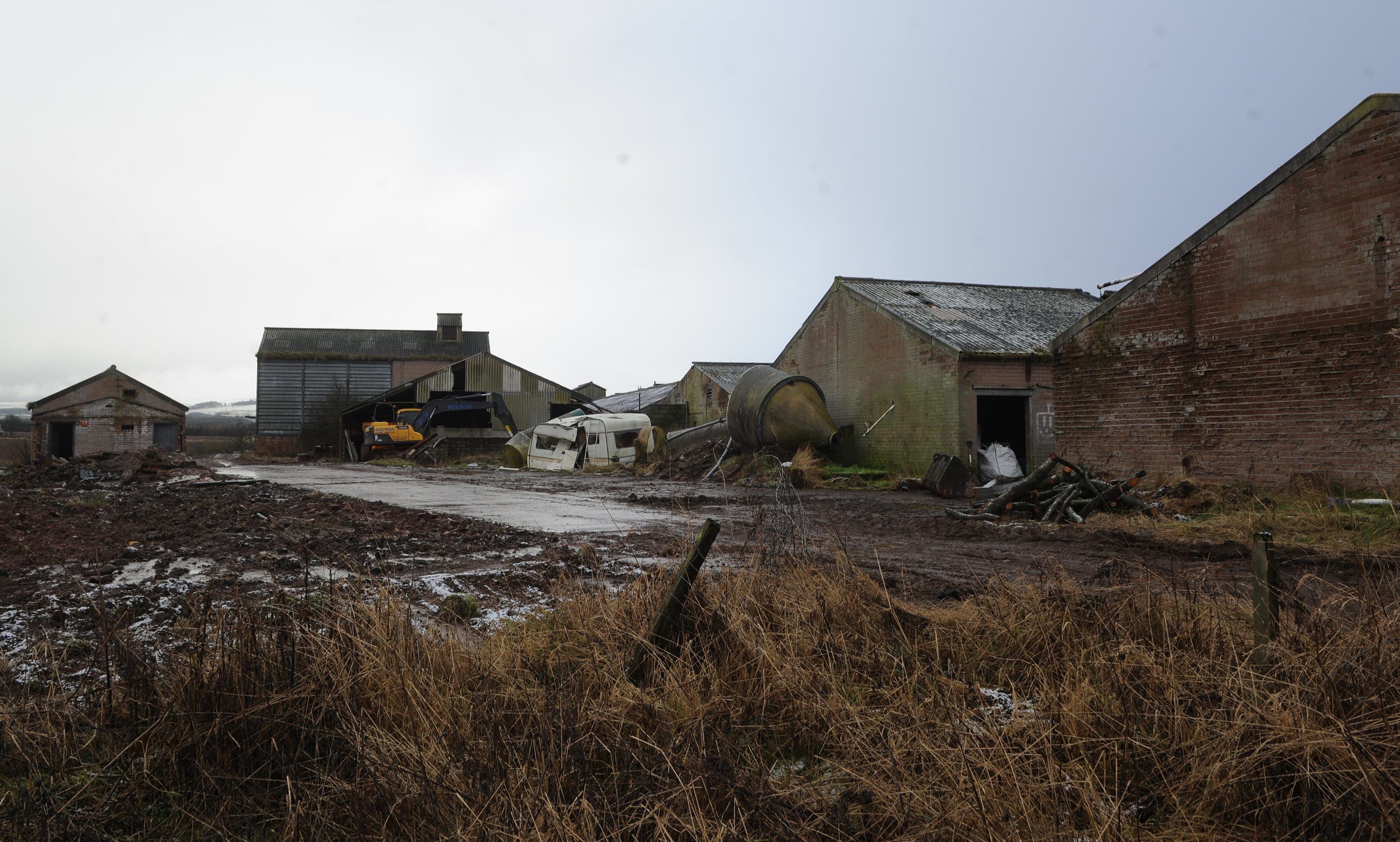 Mystery surrounds a fresh bid to build a luxury holiday park on the site of a former Mearns piggery.
The 27-acre site in Luthermuir will include lodges available for holiday rental and for sale as holiday homes with private fishing, a restaurant and retail units.
Carnoustie-based architects and developer Brunton Design will put forward the plans but declined to reveal its client, describing that information as "commercially sensitive".
A spokesman for the firm said the "person or company" have already built several successful housing developments and holiday parks throughout the North-east and the central belt.
The Dowrieburn site was coincidentally the subject of a similar application for holiday lodges last year by Monarch Leisure and Park Homes whose director William McDonald is one of the men behind the unauthorised St Cyrus Travellers' site at North Esk Park, which appeared virtually overnight in 2013.
The fresh application is also set to be lodged at a time when the future of the St Cyrus Travellers' site remains ultimately in question against the backdrop of an ongoing Scottish Ministers investigation.
One resident said: "I don't think any of us are fooled – as far as we're aware the site hasn't changed hands."
North East Scotland Conservative MSP Liam Kerr said: "The timing seems a coincidence, at best, given the outcome of an appeal against the North Esk Park site is imminent.
"I am sure there are concerns locally that similar problems could emerge.
"The experience at St Cyrus should serve as a sobering reminder of what can happen if developers are allowed to blatantly disregard the planning process.
"It is essential that local residents engage with the council during the planning process and make their feelings known."
A public consultation event will be held next week to advise residents of the proposed planning application.
Allan Mudie, of Brunton Design, said they would be creating what they believe will be one of the largest luxury holiday lodge developments in Aberdeenshire.
He said: "We are looking at a high-end development, along the same lines as Forbes of Kingennie near Carnoustie.
"Aberdeenshire Council has been very supportive as has the neighbouring farmer.
"We have had full discussions with him as the current road to the farm cuts across the proposed development.
"However, we are going to create a new road which will give even better access.
"The development is within half an hour's drive of the new Jack Nicklaus course being built at the Ury estate near Stonehaven and we anticipate interest in this luxury accommodation, both rental and sales, from overseas visitors.
"And with stay-at-home holidays becoming ever more popular we are confident there will also be very high demand from the home market."
The previous application was withdrawn after residents voiced their concerns and suspicions were raised when a fire broke out at the site after their views were made public.
A JCB digger was used to pile up rubbish before it was set ablaze which included mattresses, wood, paint pots, pipes and a sign for the St Cyrus Travellers' site at North Esk Park.
Another resident added: "I wouldn't say there is a feeling of palpable concern in the village but there is a degree of uncertainty.
"A caravan site is something nobody wants and the roads infrastructure wouldn't be suitable for a touring site.
"Access on and off the A90 is problematic at the best of times and we don't think the site is suitable for a variety of reasons.
"We all need to know what the intentions are and who is funding this?"
North Esk Park has substantially expanded since the first temporary homes appeared in September 2013, and Aberdeenshire councillors voted overwhelmingly in favour of granting permission for the creation of an official halting and touring site in April.
The owners applied for retrospective permission, which was approved due to a lack of other sites for Travellers in the council's Kincardine and Mearns ward.
However, the application was called in after Sepa confirmed the site had flooded in 2002, 2012, 2013 and in the aftermath of Storm Frank on December 30 2015, when residents had to leave their caravans because of rising water levels.
When ministers issue their decision on St Cyrus it is considered final, but any aggrieved party can appeal to the Court of Session within six weeks.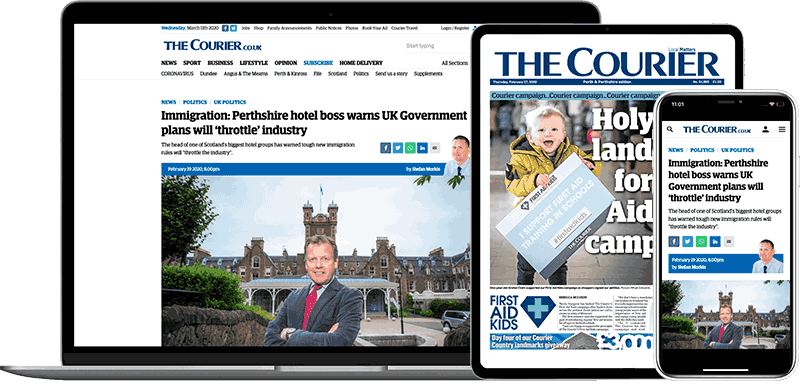 Help support quality local journalism … become a digital subscriber to The Courier
For as little as £5.99 a month you can access all of our content, including Premium articles.
Subscribe