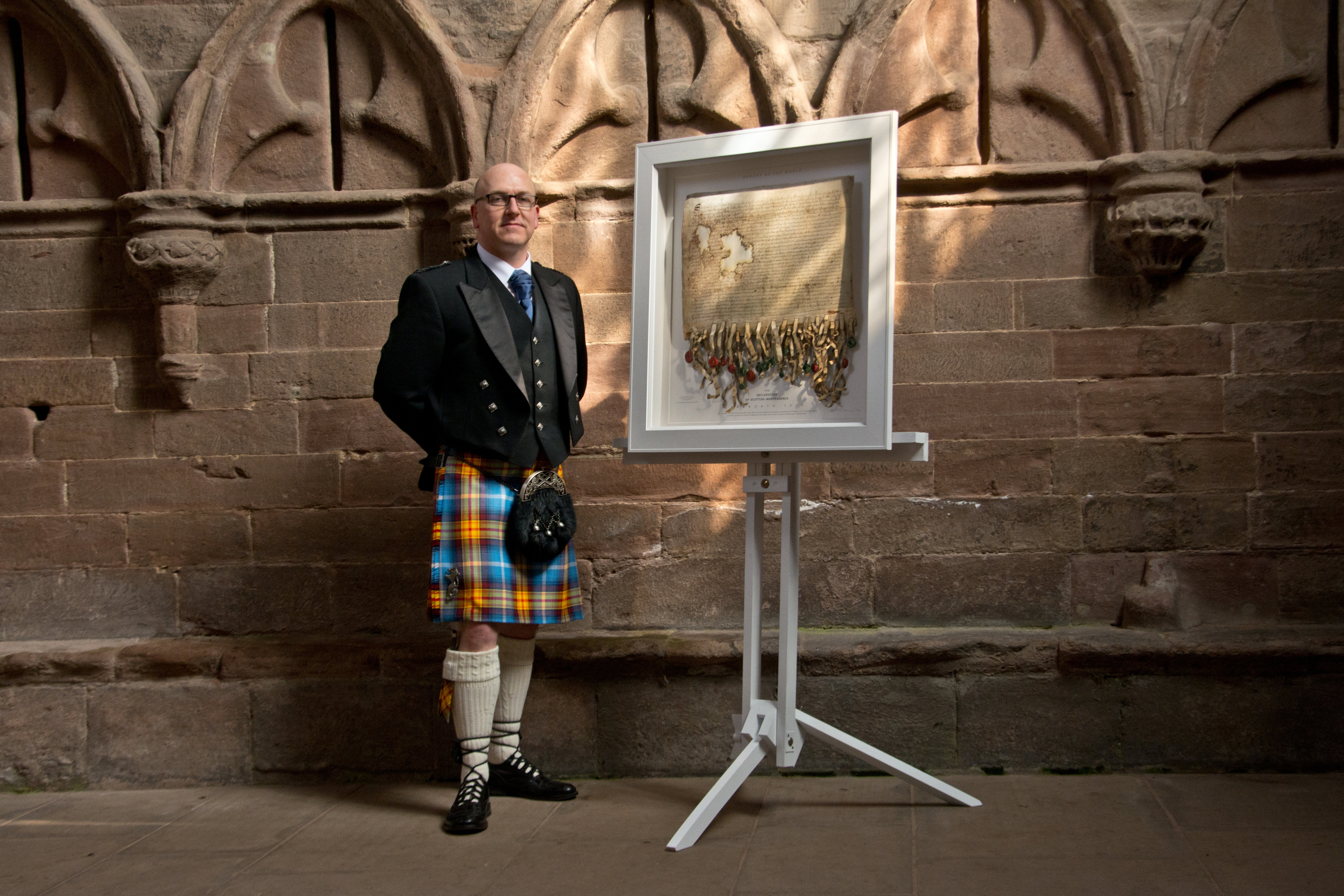 An Angus artist has been inspired to create a three dimensional reproduction of the Declaration of Arbroath using modern techniques.
Steven Patrick Sim obtained permission and a high resolution scan from the National Records of Scotland and then used a computer to separate the document's different elements.
He then had the pieces printed using the highest quality methods before being laser cut by a Scottish company.
He then painstakingly put all of the more than 200 elements back together by hand.
Steven, who is also a tartan designer, said: "I've lived in Arbroath all my life and I've thought about doing an art piece of the Declaration of Arbroath for a long time.
"Last year I got wind of the UNESCO announcement that the Declaration of Arbroath had been recognised as a memory of the world. When I heard that it sent a shiver down my spine. I was inspired at that moment.
"I decided to approach the National Records of Scotland and ask them directly if I could do it. When I got the permission I wondered if it was possible to cut it out so that it was proud, like the real thing.
"I thought about hand cutting them but then I sourced a company in Scotland that does laser cutting with paper art and it dawned on me that with a bit of creativity and lots of hours of work could I digitally take it apart from the high resolution image."
The seals at the bottom of the reproduction are all mini prints that were then embodied with clay and sculpted and hand painted.
Steven intends to create an edition of 100 of the pieces and has already sold more than 30.
Each frame measures 31 inches by 33 inches with the facsimile itself 20 inches by 23 inches. The price is £1,320.
He is also planning to create a smaller version with an edition of 1,320.
"I'm very pleased with how they have turned out. I put my heart and soul into every single one I created and the response has been phenomenal.
"On Sunday a lady came down from Aberdeen and her mouth fell open when she was it.
"I'm very honoured to have been given the opportunity to do this.
"To get permission from the National Records of Scotland to produce this piece of art was a privilege."
For more details visit http://www.declarationofarbroath3dfacsimile.com/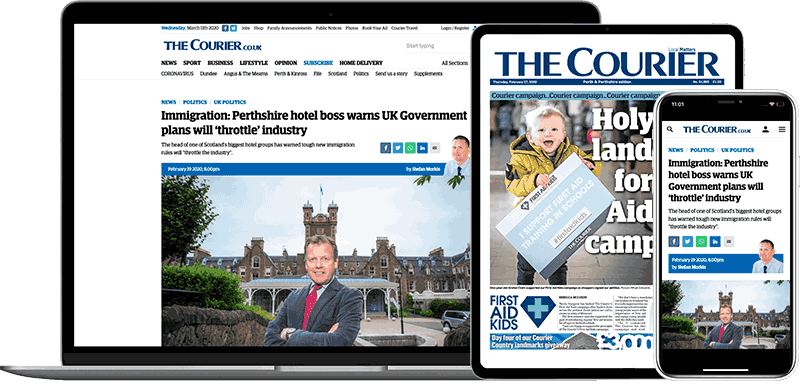 Help support quality local journalism … become a digital subscriber to The Courier
For as little as £5.99 a month you can access all of our content, including Premium articles.
Subscribe