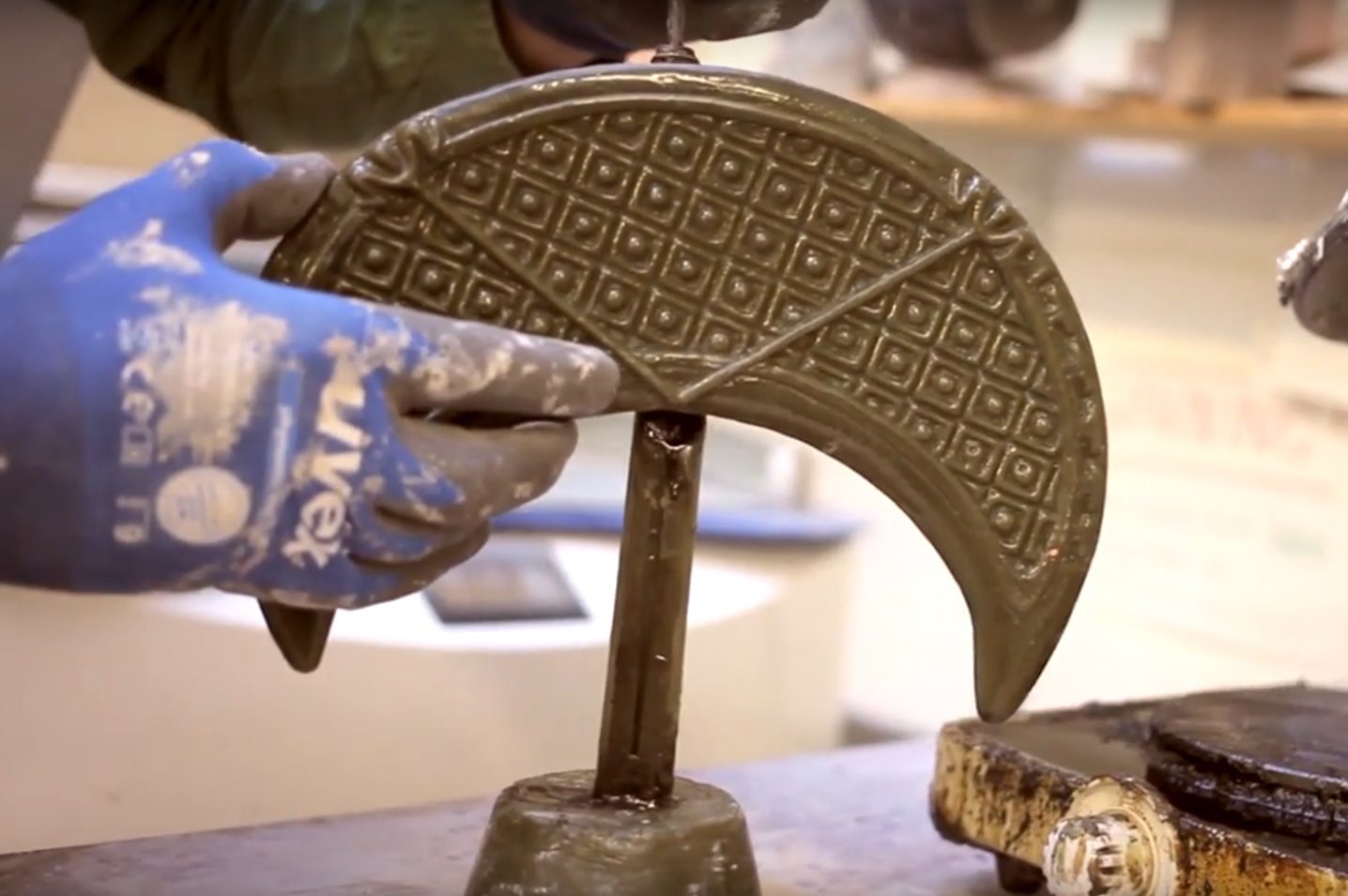 Two artists have spoken of their pride in reviving Angus relics from Scotland's distant past.
The enigmatic Picts held back the Roman Empire and remained a distinct people until they merged with western Scots to create the nation of Alba.
The "painted" tribes were first mentioned by the speaker Eumenius in 297AD and became largely Gaelic in the 9th Century.
They left thousands of grave sites, ornate stones and carvings across north-east Scotland but no evidence of what language they spoke.
The Laws Hill at Monifieth, a fort that was largely levelled by the 19th century, is thought to have been a centre of power for the Circinn tribe which flourished in ancient Angus and the Mearns.
Roddy Mathieson and David McGovern have brought back one of its "lost" local artefacts and recreated another relic from a nearby church.
The Monifieth Crescent was found at Laws Hill in 1796 before being lost, but not before a detailed drawing was made.
Mr Mathieson said: "It is a beautiful example of Pictish design and craftsmanship.
"I have the advantage of all the technological developments at my fingertips, and I have found it challenging attempting to copy the plaque.
"It is clear to me that the Pictish makers had phenomenal artistic and technical skills in order to produce the original."
Mr McGovern, from Monikie, made a replica of the Monifieth II stone from St Regulus Church, which is now with the National Museum of Scotland.
The original is thought to have been carved in the 9th Century.
Sandstone from Pitairlie Quarry was cut to size at Denfind Stone, etched freehand and finished by hammer and chisel.
He said: "It always struck me as incredible that there was this collection of Pictish sculpture which is very important in Monifieth.
"I remember seeing pictures of these stones in a book and thinking Monifieth must have been a very important place in that early medieval period.
"The opportunity to carve this stone in its full size and from stone sourced from the same place as the original, then see it in my hometown museum is just fabulous."
Both pieces can be seen in the Fire and Stone exhibition at The McManus in Dundee, and a film by Emma Alexander has been released following the creative process.