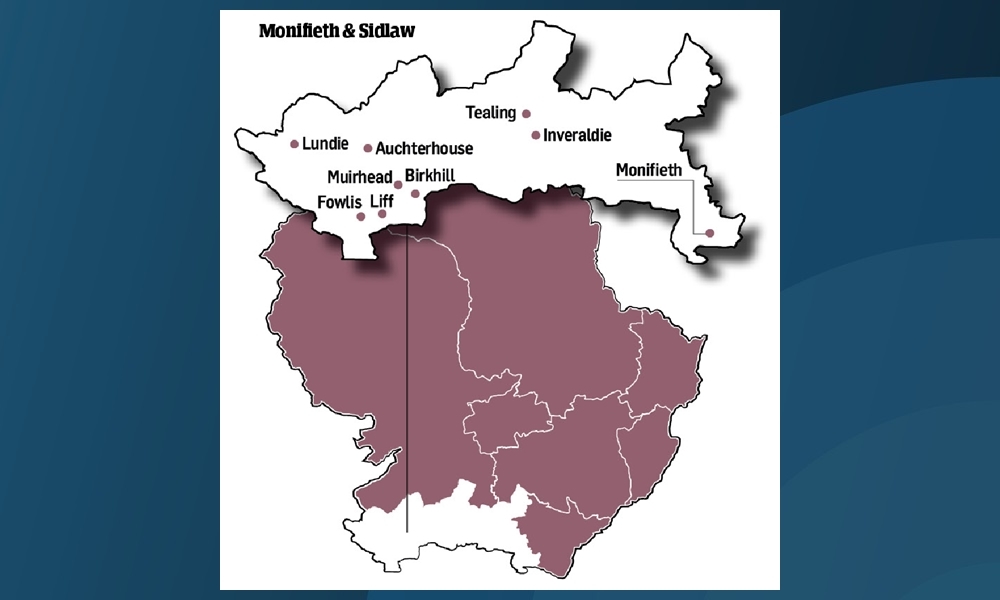 Just five candidates vie for four council seats in the Monifieth and Sidlaw ward.
Long-serving councillors Rob Murray (SNP) and Margaret Thomson (Labour) are not seeking re-election.
Current councillors Craig Fotheringham (Conservative) and Sheila Hands (SNP) are standing again.
The other candidates are Ben Lawrie (Liberal Democrats), Ray Strachan (Labour) and Beth Whiteside (SNP).
The decision taken by Angus Council to close Monifieth recycling centre in a cost-cutting move has been a big local issue.
With Forfar and Kirriemuir dumps being replaced by a new facility and the axe-threatened centres at Brechin and Carnoustie being saved albeit with reduced opening hours, Monifieth residents were angry that no options were brought forward to save the town's dump.
The area will be affected by the council's decision to allow Seagreen, who operate offshore windfarms, to run a cable from Carnoustie beach to an upgraded Tealing substation, a move which went against the wishes of Tealing Community Council.
Meanwhile, the fire-damaged former Strathmartine Hospital remains on Angus Council's enforcement list as a developer prepares to build more than 220 new homes on the sprawling site.
Monifieth Befriending Service recently received £150,000 to reach out to isolated older people who have recently experienced a bereavement and match them with a local volunteer befriender.
Dundee & Angus Radio Controlled Car Klub won planning approval to create the first outdoor track in Tayside  for radio controlled cars on land adjacent to the Tay View Car Park.
---
Candidate profiles
The Courier invited each candidate to submit a short introduction to themselves and, if they wished, a video explaining why they deserve your vote.
Craig Fotheringham (Conservative)
It has been a tremendous privilege to represent the communities of Monifieth and Sidlaw since 2012.
I have been the chairman of Monifieth Further Education Association since 2001 and we now have over 200 young people aged between four and 16 who attend evening activities each week, as well as several dozen adults. I am also the volunteer chairman of the Angus Committee of Victim Support.
I will look to protect the budget for road repairs, campaign for lower speed limits on certain roads, push to retain all rural bus services and strive to obtain an improved broadband service for the rural communities.
I will also address the significant issue of littering, dog fouling and fly tipping across the ward.
I will continue to support local community organisations and the six community councils across the ward and look forward, with your support, to representing you again after the elections.
Sheila Hands (SNP)
I stood for election to this ward five years ago on the basis of fairness and equal access to services.
Five years on and having just recently watched the film I, Daniel Blake, means I am more determined than ever to be a strong voice for Monifieth and Sidlaw residents.
Local government finance over the next five years will face many challenges. Hard decisions are going to have to be made.
We must not lose sight of the fact that we are dealing with people from different backgrounds and diverse communities when making these decisions.
I will be promoting the need for the council to be flexible, routinely taking into account the different needs of rural areas and small borough towns.
Ben Lawrie (Lib Dem)
I have lived in Monifieth my whole life. I attended Monifieth High School and then studied social sciences at Dundee & Angus College.
I'm now studying international relations at St Andrews where I've been the mental health rep on the university's wellbeing committee.
My own struggles with depression and a desire to see mental health treated as seriously as physical health are what motivated me to get involved in politics.
Politics is at its best when it's local people who make the decisions that affect their communities.
Recently I've seen Angus councillors make decisions that local people are unhappy with.
We're losing our recycling centre, being charged for our green bin collections and council tax is being hiked up.
If I'm elected, I want to use my knowledge of our local area to find effective solutions to local problems.
Ray Strachan (Labour)
I have lived in Angus all my working life and have taken an interest in local affairs all of this time.
I am a qualified social worker and my wife and I are permanent foster carers of two lovely girls.
I intend, if elected, to hold the council to account to ensure that Monifieth and Sidlaw residents are represented and get the best deal and access to the public services that they are entitled to.
I believe that community resources should be there to meet the people's needs and that is the purpose of local authorities, rather than the people having to fit in with the limited resources available.
I think that as a result of the long austerity that we have experienced over the past six years people's expectations have lowered to a point where they are willing to accept cuts without too much complaint believing that cuts and the removal of public services is the norm and inevitable.
This needs to change and I am willing to challenge unfairness and cuts at every opportunity.
Beth Whiteside (SNP)
Angus is a great place to live and I'm proud to be standing for election to represent my own ward of Monifieth & Sidlaw.
I am hoping to be elected in order to contribute to the work that is involved in ensuring that the best services possible are delivered and helping Angus remain a welcoming, fair and outward looking place for all our residents, new and old.
Whether you live in one of our towns, villages or smaller communities, I will be working to find new solutions to the challenges of local government.
I am particularly excited by exploring ways of implementing the Scottish Government's commitment to handing decision-making powers back to local communities, through their participatory budgeting policy.
This will see one percent of the council budget devolved to communities, who will make choices locally on how it is spent. People power in action!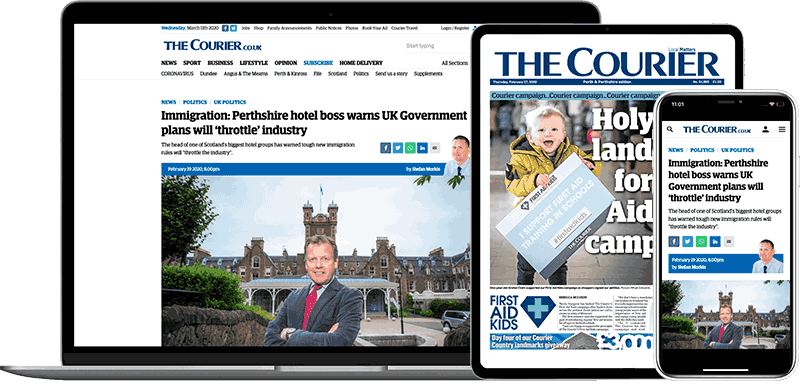 Help support quality local journalism … become a digital subscriber to The Courier
For as little as £5.99 a month you can access all of our content, including Premium articles.
Subscribe