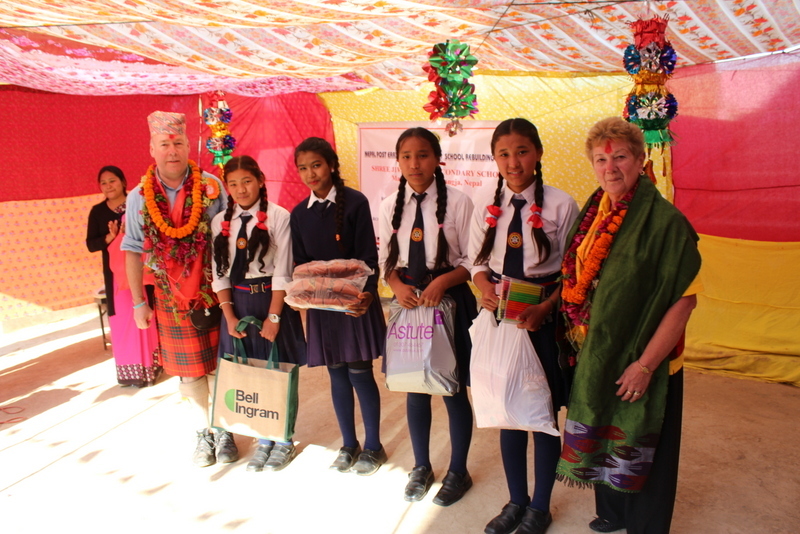 In the high hills and stunning landscape of the Himalayas, the latest chapter of a remarkable Angus relationship has just been celebrated.
Awe-inspiring as their nation is, the people of Nepal experienced the brutality of Mother Nature at her most extreme almost exactly two years ago in the devastating Gorkha earthquake which claimed almost 9,000 people and injured a further 22,000.
Slowly and determinedly communities are rebuilding, overcoming fresh barriers of bureaucracy, the vagaries of the seasons including monsoon rains which can quickly undo precious work, and the fragility of the rural economies worst hit by the disaster.
They are also building a future with no little help from their friends, including those in groups like Kirriemuir Rotary Club, whose determination to help has already rebuilt a school and is now working towards other projects to provide water supplies and sanitation to remote communities.
Kirrie Rotarians paid their own way to the unmissable reopening of the Shree Jiwan Jyoti secondary school, probably peeking out through their fingers on the journey up the treacherous single-track mountain road to the remote village.
There they were greeted by smiling faces of all ages, and it is in Kirriemuir's promise fulfilled to help their international counterparts in the Rotary Club of the Himalayan Gurkhas that the wee red town and wider Angus can be hugely proud of the enduring link between our two nations.
Two decades ago, I recall visiting the Jock Neish Scouting Centre at Tannadice for a celebration to mark the rebuilding of a hut there.
That project also revolved around a promise – made by the men of the Gurkhas before the Falklands War put the project on the back burner.
But the soldiers of 69 Field Squadron never forgot and on a June Saturday in 1997 they were treated to Scottish ceilidh dancing, in the same way the Kirrie group enjoyed traditional Nepalese culture on their latest visit there – including at least one Rotarian involved in both projects.
The equivalent of more than two million rupees found its way to Nepal through the efforts of the Angus club for the school project, and another five-figure sum in British pounds has already been gathered.
It all adds up to a connection forged on true friendship and one worth every penny of future support.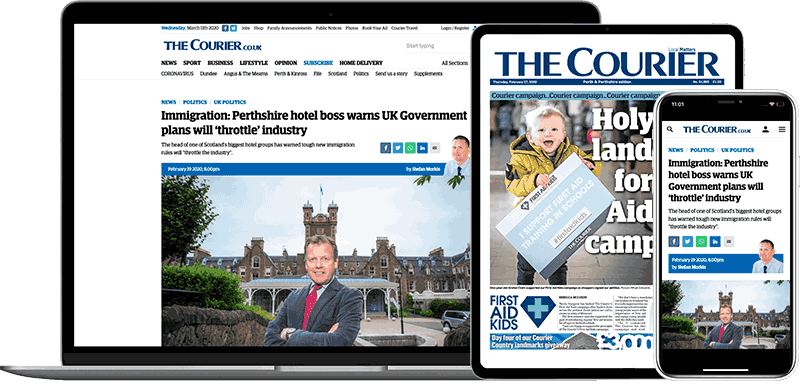 Help support quality local journalism … become a digital subscriber to The Courier
For as little as £5.99 a month you can access all of our content, including Premium articles.
Subscribe