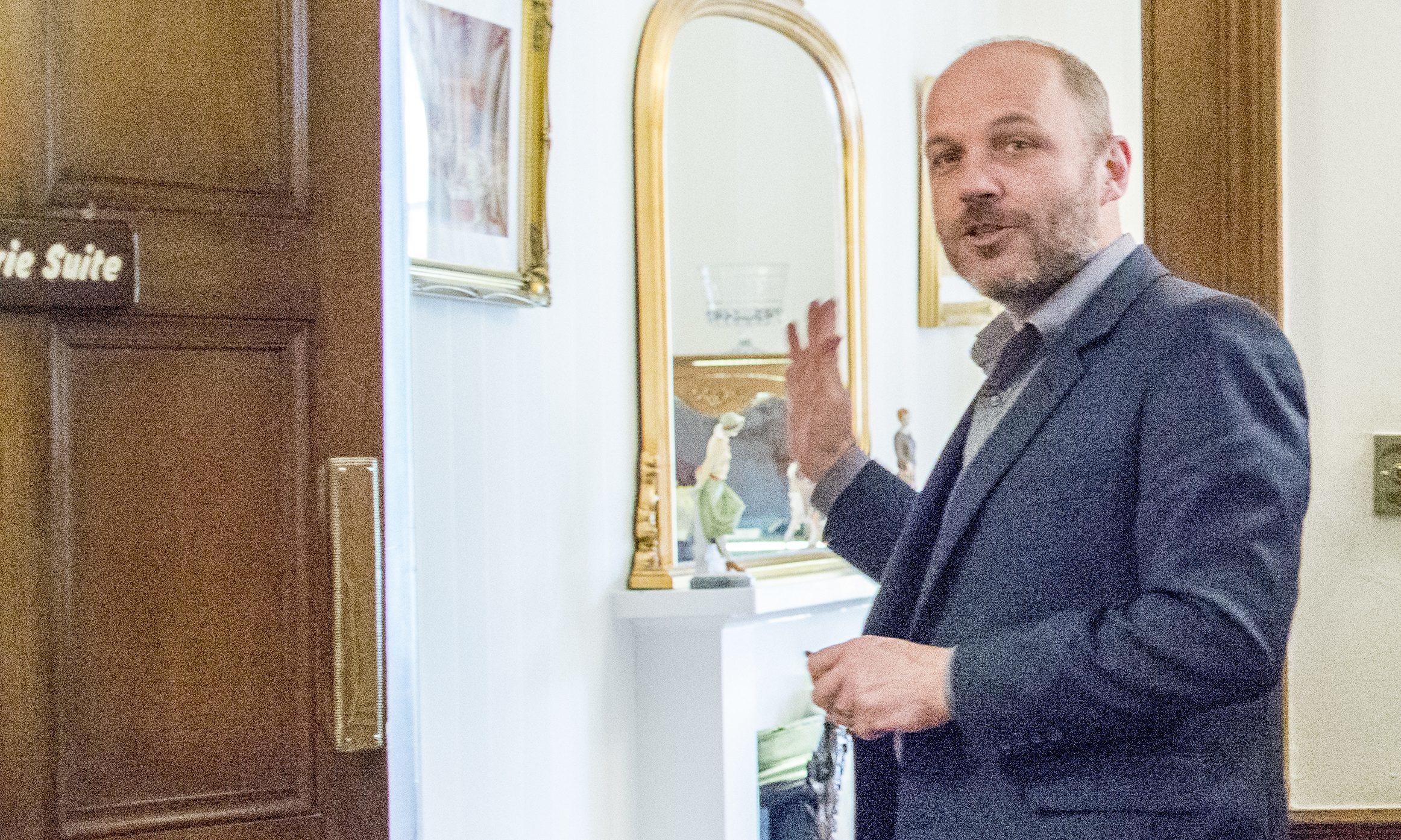 Tayside couples due to marry at the Angus castle which is the subject of a police fraud investigation have complained about the lack of information coming from the venue.
Guthrie Castle's former wedding planner Craig Williamson is alleged to have stolen thousands of pounds of wedding deposits before wiping the booking system.
It is understood that a wedding at the venue on Saturday was double booked with a conference and people with bookings are urged to contact the venue.
One Dundee couple who are due to marry at Guthrie Castle next month described the situation as "horrendous" and called on the castle staff to be more "transparent".
The groom, who asked not to be named because he wanted to maintain a positive relationship with the castle, said: "At the end of last week we were contacted by email asking us to get in touch, which I did on Thursday afternoon.
"They explained that the wedding coordinator hadn't turned up to work when expected and they contacted the police with a missing person report.
"Then they said it emerged that the guy had left the country and that he had wiped out their computer records.
"They have no records of the bookings and will only know when people contact them.
"We still don't know for sure if we are the only wedding booked for our date."
The man, who booked the venue almost a year ago, said the revelation had added greatly to the stress of preparing the wedding which is just a few weeks away.
"I checked with the Registrar's Office in Angus and their records showed there were no weddings happening on that day other than ours," he said.
"However, someone might have booked it for a reception or a conference.
"There's a lot of stress in the run-up to a wedding. At this stage we are trying to keep relationships with the castle as good as possible because we are in a very vulnerable position."
The Dundonian recalled that toward the end of last year Mr Williamson mentioned that the bank account details to make payments towards the wedding would shortly be changed.
"I do think the castle could have handled this situation better from a customer services point of view," he added.
"Although this is a terrible shock for them and I have a great deal of sympathy for them, they could have been more transparent and made more effort to try to get people to come forward as quickly as possible.
"There has been very little in the way of apologies or 'this must be awful for you'. The feeling is very much how awful it is for them.
"It is awful for them but for people getting married it's quite horrendous."
Another groom, also from Dundee, said he called the castle six times on Monday trying to get answers about his wedding which is also next month.
He said: "We hadn't heard from anyone from Guthrie Castle about the situation. It was a friend who called me about it.
"They weren't able to confirm that we are the only wedding on our date.
"I spoke to my fiancée and she said her stomach was in knots. She's worried sick."
The Dundee man added that the wedding coordinator at the centre of the police probe was initially helpful before he left work suddenly.
"The wedding coordinator was brilliant with us initially but then he stopped answering emails," he added.
"He was off for a long time and we were told that he was dealing with a family issue in Glasgow and that they couldn't get into his emails because he had changed the password.
"We've just got to hope that we're the only wedding booked for the day."
A Kirriemuir woman said she paid a substantial deposit towards her daughter's dream wedding in April 2015.
The wedding was then called off and she has struggled for almost two years to find out whether she is entitled to any of the deposit back.
"The wedding coordinator just kept putting it off and putting it off," she said. "I understood that it was a deposit but I thought I might get some of it back.
"He said that we might be able to get the deposit for the food and drink back but only if another wedding booked for the date this summer.
"It's only now I've realised that I never had a receipt for the money I paid and now I'm wondering if it even went into the castle's account."
Guthrie Castle is yet to comment on the claims.
The allegations came to light on social media through a widely shared post which said: "Apparently their wedding coordinator was taking double and triple bookings, pocketing the money, only having one booking in the diary and so the venue doesn't know who to contact or who is booked.
"For people who have booked, some are in the diary but haven't paid deposit and some aren't in the diary but have paid the deposit so they don't know who to honour the booking to.
"Meanwhile, the coordinator has done a total runner with around half a million and the venue can't get in touch with all the couples because they don't know who they all are."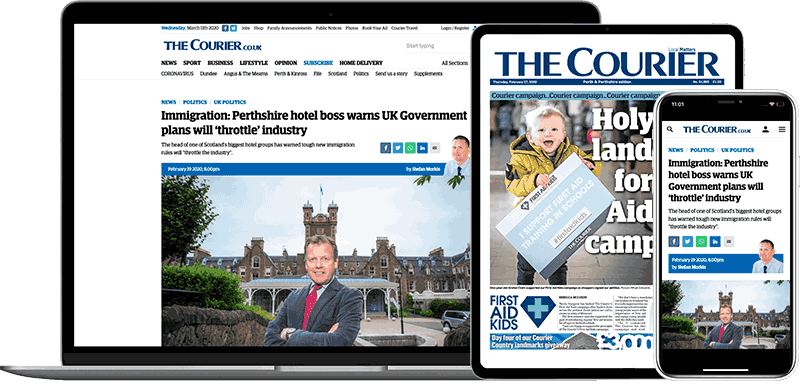 Help support quality local journalism … become a digital subscriber to The Courier
For as little as £5.99 a month you can access all of our content, including Premium articles.
Subscribe