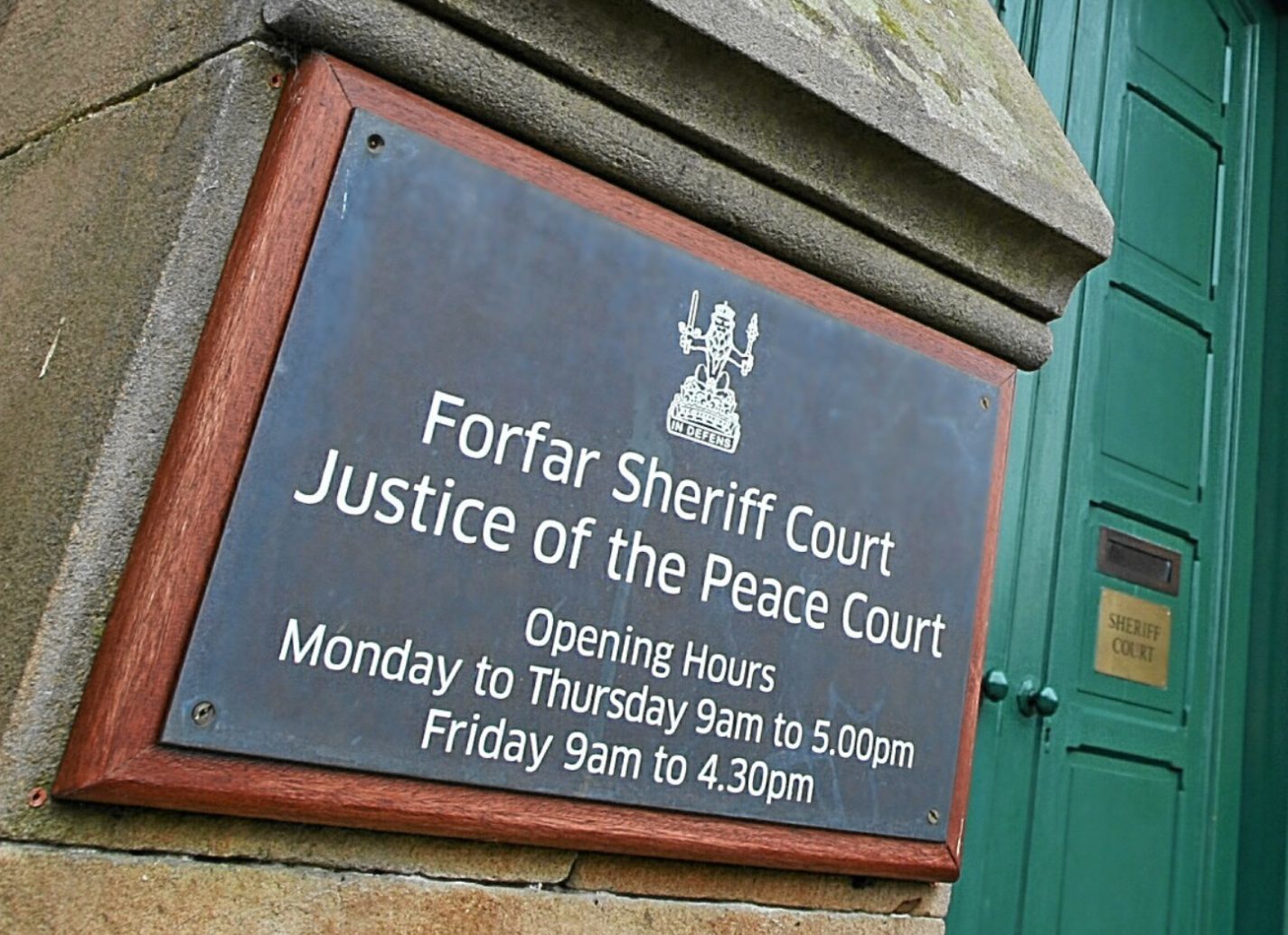 An Angus Council welfare rights advocate was "devastated" to lose his licence over a drink-driving charge, a court heard.
Gareth Hicks from Letham took his car to pick up food in Arbroath after a night drinking at home, only for his car to break down on the way back home.
Police found the 29-year-old "staggering" along the A933 three miles away, as he attempted to walk the rest of the way on March 26 this year.
The first offender appeared at Forfar Sheriff Court and admitted driving his car while under the influence of alcohol, and a breath test showed he had 56 microgrammes of alcohol in 100 millilitres of breath, where the limit is 22mics.
"He advocates people's rights and this will have a devastating impact on his employment," said the £30,000-a-year employee's solicitor, Anne Duffy.
Depute fiscal Stewart Duncan said: "At 2am police received a call about a male walking between Friockheim and Colliston.
"They found a blue Nissan partially parked on the pavement… and they found the accused staggering on to the road approaching them.
"He said, 'my car's broken down and I'm walking back to Letham.'
"He was taken into the police vehicle and said he had been going to get food."
Mrs Duffy said her client was an "intelligent" and diligent worker who experienced "a moment of madness".
She said: "He'd stated his partner was away and he'd had some glasses of wine.
"He states to me he's devastated at finding himself in the dock.
"He was originally charged with being drunk in charge of a vehicle.
"He said it was a moment of madness and felt in full possession of his faculties.
"The majority of his clients have medical difficulties and he has to do home visits all over Angus.
"He is fearful this will end his employment."
Mrs Duffy asked whether Sheriff Pino Di Emidio would consider allowing Hicks to participate in a drink-driver rehabilitation course to shorten the term of his ban.
"The police officers say he was staggering but he says it was pitch black on a country road, and he had simply stumbled," she said.
"He was unaware that the legal limit (of breath alcohol) had been lowered, but I told him ignorance of the law is not an excuse."
The court heard Hicks had been driving since 2012 and had a clean licence.
Sheriff Di Emidio fined him £600 and disqualified him from holding a licence for 12 months, with the prospect of a three-month waiver after completing the course.