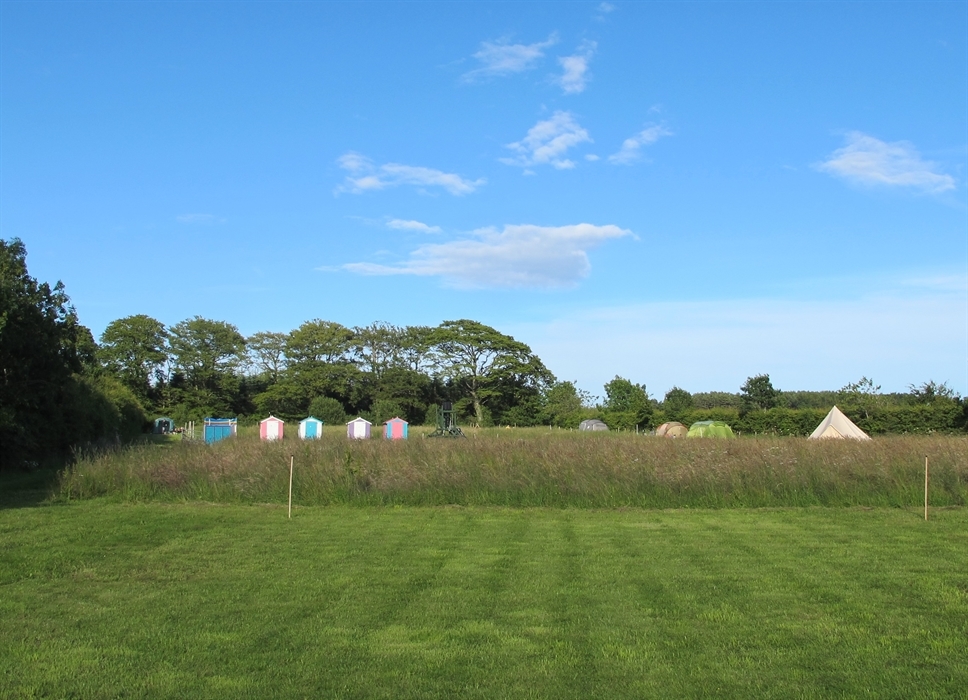 A five-figure cash injection will provide a further boost for the first eco-campsite in Angus.
Angus LEADER Local Action Group (LAG) made a grant award of £20,754 to Greenhillock Glamping at Kirkbuddo.
The funds will help the business, situated near Forfar, to make further site improvements, enhance staffing and develop an all-weather education suite.
Presenting the grant award to Martin and Kate Latham of Greenhillock Glamping was LEADER Coordinator Dave Tollick and ANGUS local action group vice-chairman Charles Goodall.
Opening Greenhillock Glamping was the realisation of a long-held dream to share Greenhillock with other people interested in the outdoors.
The couple believe that children and families need more opportunities to play and explore in wild places, so they encourage guests to build dens and light campfires and get away from screens and technology.
Children are encouraged to roam freely on the self-contained site which is the first eco-campsite in Angus and uses renewable technology wherever possible.
Plans to build the 150-person capacity "glamping" site were conditionally approved at a meeting of the development standards committee in Forfar last year.
Some members of the community objected to the development, on the grounds of road capacity, the prospect of noisy neighbours at night, the disposal of composting toilets, and land access.
The Angus LEADER Local Action Group (LAG), is made up of representatives from local communities, businesses and organisations with an interest in rural development.
They meet quarterly to approve LEADER grants for communities and businesses in Angus.
Angus LAG LEADER 2014-2020 rural development programme is part-funded by the Scottish Government and the European Community and aims to improve the quality of life and prosperity in rural communities through locally driven initiatives and projects.
The group oversees a grant fund of approximately £2 million and assesses and recommends projects for approval based on the delivery of the outcomes of the Local Development Strategy.
Glamping is a fusion of glamour and camping which emerged internationally over the last decade.
Both independent properties and global hospitality brands have capitalised on an elevated demand for travellers who want to experience the positive aspects of camping without the "uncomfortable" negatives.