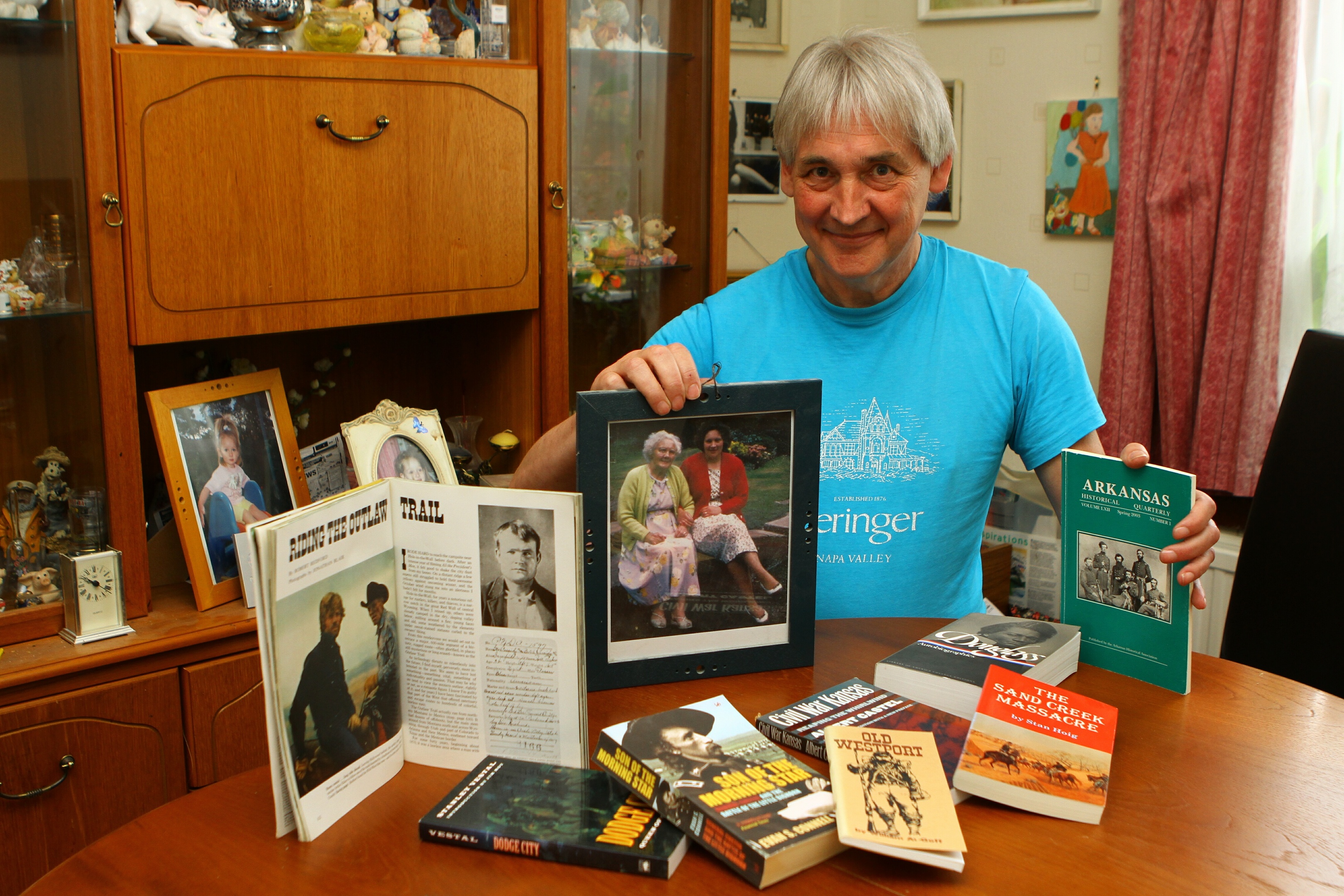 A Tayside family descendant of the Arbroath man whose exploits in the American Wild West have been captured in song believes the music-loving soldier, politician and lawman would have been proud of the ballad in his name.
The little-known story of Thomas Moonlight, who left the Angus town as a teenager on a passage to the States which would see him become a Colonel in the US Civil War, the Governor of Wyoming and US Ambassador to Bolivia, is the opening song on a new CD released by Arbroath band Slipway to raise money for good causes.
Moonlight was also the man who pardoned Sundance Kid Harry Longbaugh, freeing the horse-thief to lead a life of infamy robbing railroads and banks.
Dundee descendant Graham Duncan has revealed the irony of being caught up in a modern-day bus hijacking during a journey Stateside to trace his famous forebear's footsteps as part of the research for a book he plans to write about the colourful Angus character.
Mr Duncan, 59, said he was delighted to learn about the Ballad of Thomas Moonlight's place as the opening track on a disc which also features songs about Arbroath's famous smokies, the town's historic Abbey and the Red Lichties' 36-0 record-breaking football win.
The former St Andrews University business management tutor is the great, great grandson of Moonlight's brother, part of the Arbroath family of ten from the early 1800s.
Mr Duncan said: "My brother was looking at the family history and the connection emerged. I decided to start looking a little further back and have been trying to write a book about him, but there is just so much to the story.
"He's a hero in parts of Kansas and Wyoming, but he was also a character and had his failings."
Mr Duncan also revealed for the first time the dramatic events of a 2004 trip to the US to track the Moonlight story when, around an hour of Las Vegas, the bus he was travelling on was held up by a gun-toting hijacker.
"Moonlight himself was captured during the Civil War but escaped to safety, just as all of the people on that bus did, but it could have been another story of the Wild West," he said.
The new song will become an additional part of the book Mr Duncan plans to write, and he reckons Moonlight would have approved of Slipway's nod to the past.
"I read something about him singing songs – not very well – about drink, and his daughter was a classically-trained pianist," he added.
"He would have liked a song about him as he seemed to be full of himself and felt a little hard done by. I suppose that's what made him human."