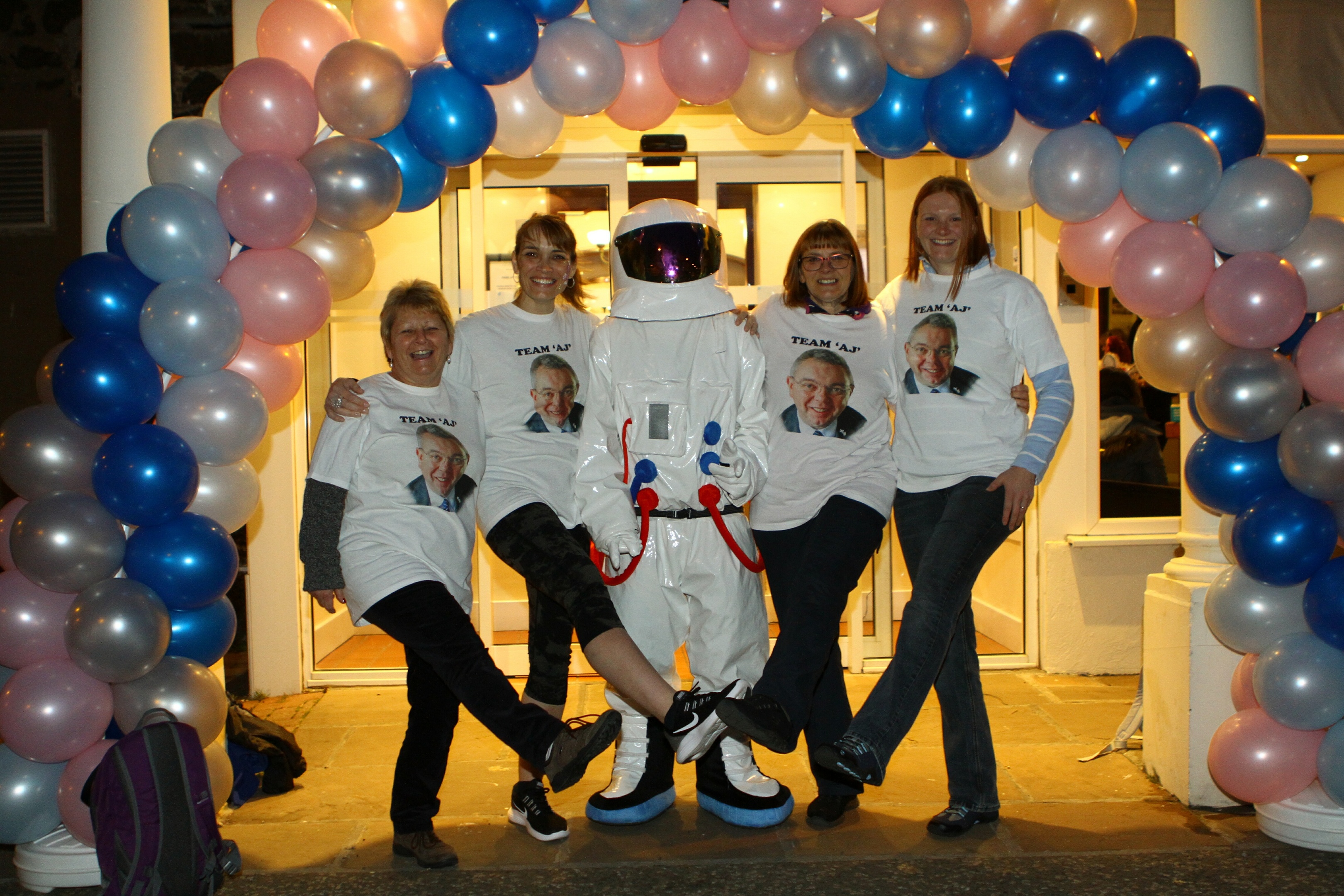 Hundreds of night-time fundraisers converged on an Angus town at the weekend for an event that raises tens of thousands of pounds for cancer research each year.
The third annual "Moontrose" night walk took place in the middle of Montrose on Saturday night, enjoying fine weather and entertainment as they completed a five or 10-kilometre circuit.
Team AJ led by Linda Johnstone, the widow of late MSP Alex Johnstone who died in December, were among 250 participants.
Last year's walk raised more than £36,000 for Cancer Research UK and organisers hope to raise more money this year.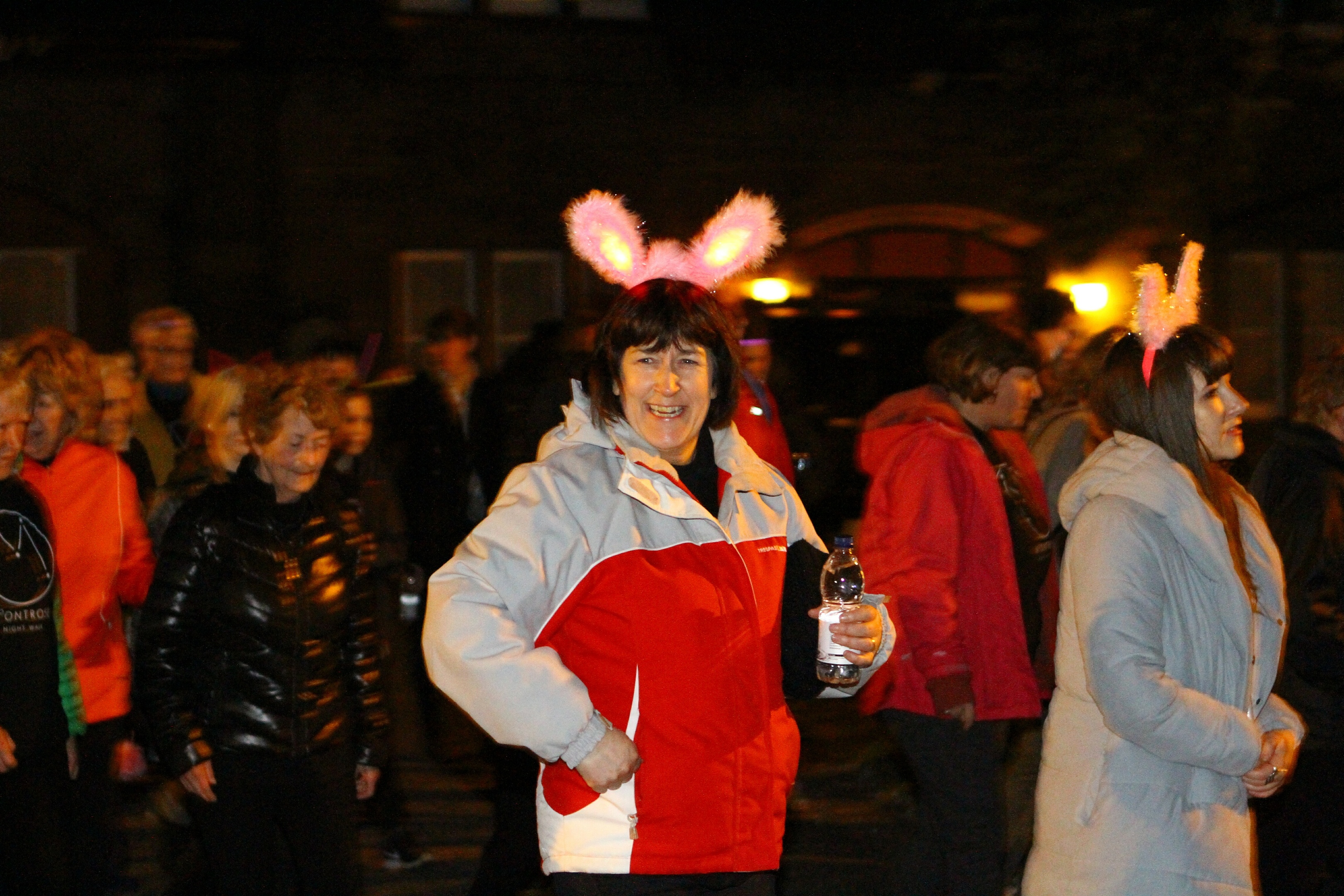 On behalf of the organising committee, Alana Loudon said: "There was a new route this year which went over the bridge to Rosie Island and this was lovely to see the walkers in their mOontrose t-shirts, glowing bunny ears and our piper playing for them.
"I do not have the amount raised yet as the walkers are collecting sponsor money in. We will announce the total at the end of May."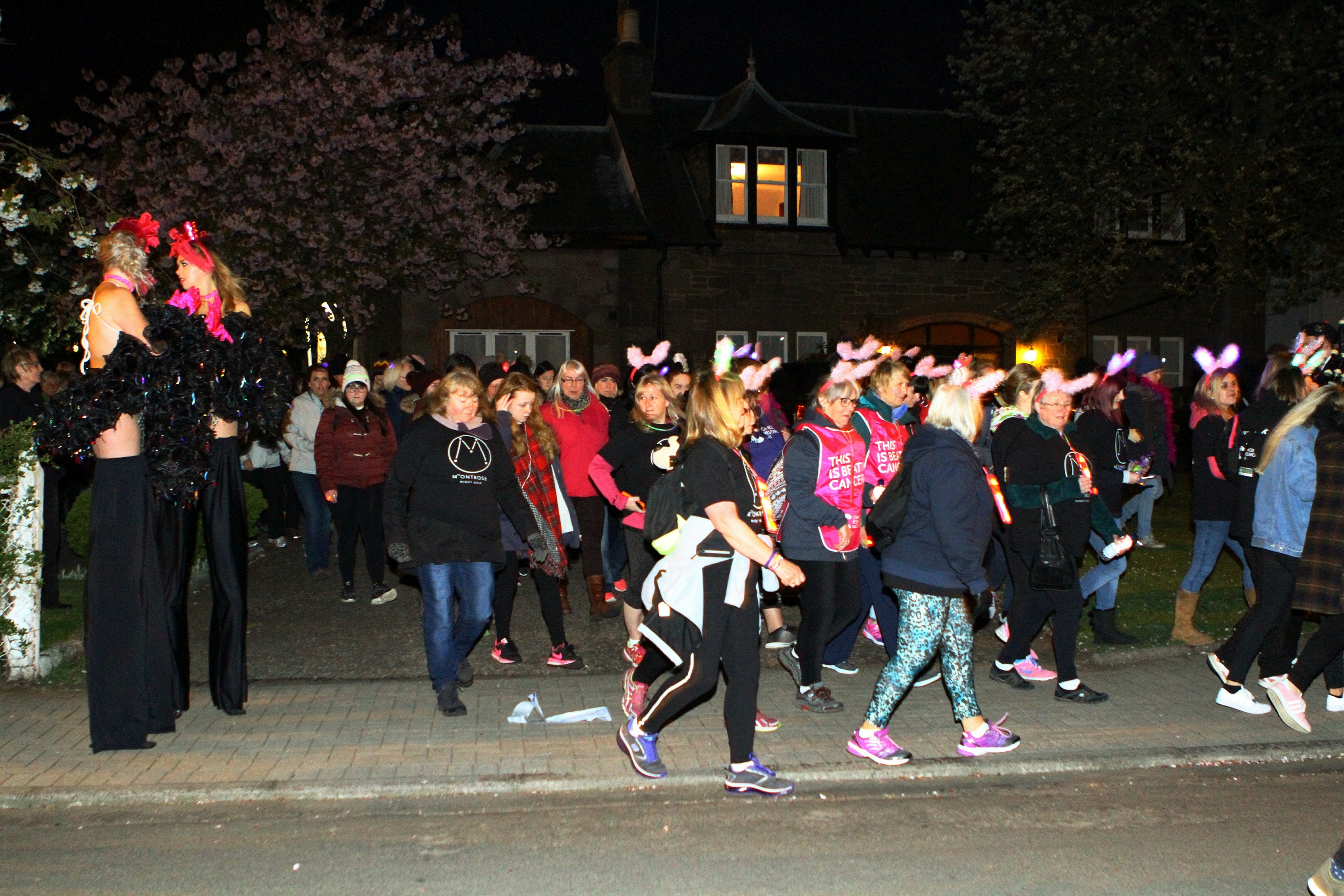 The walkers enjoyed entertainment and an energetic warm up in the Park Hotel before being piped off on their walk.
The entertainment also included drummers, stilt walkers and a fire eater.
Mr Loudon added: "The organisers are delighted with the success of the event and this  only possible with the help of so many people – our hosts the Park Hotel,  everyone is so helpful and friendly, our main sponsor Pert Bruce Construction Ltd for their very generous support, supplying  out t-shirts and goody bag items."
The organisers also thanked Jack Newth, CJ Lang, Tunnocks,  Scott Learmonth, Sarah, Zuglu Drummers, Verity and Ealie, all the stewards and helpers, Ali Fratelli, Arthur Patterson, Balloon Creations, Police Scotland, Ally Fratelli, and all the stewards and participants.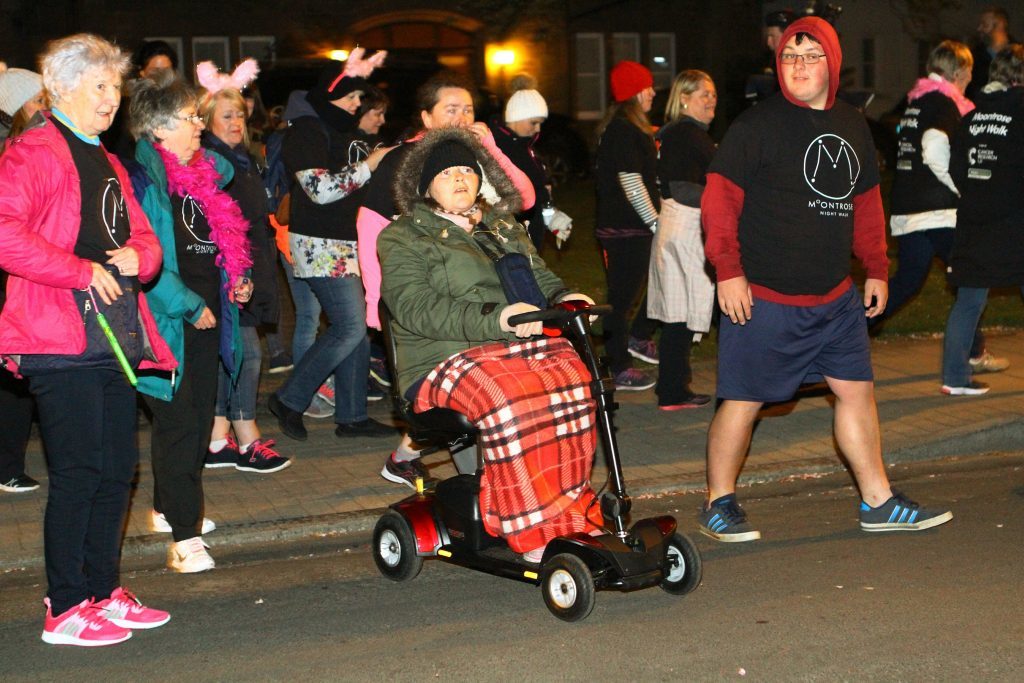 Thousands of people across the UK take part in MoonWalk events in May and June.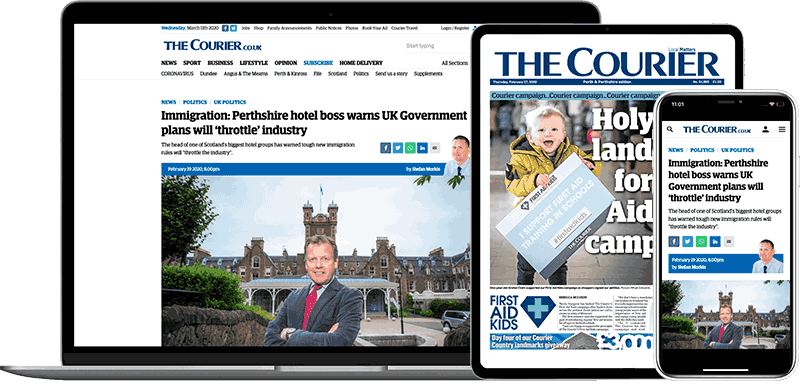 Help support quality local journalism … become a digital subscriber to The Courier
For as little as £5.99 a month you can access all of our content, including Premium articles.
Subscribe