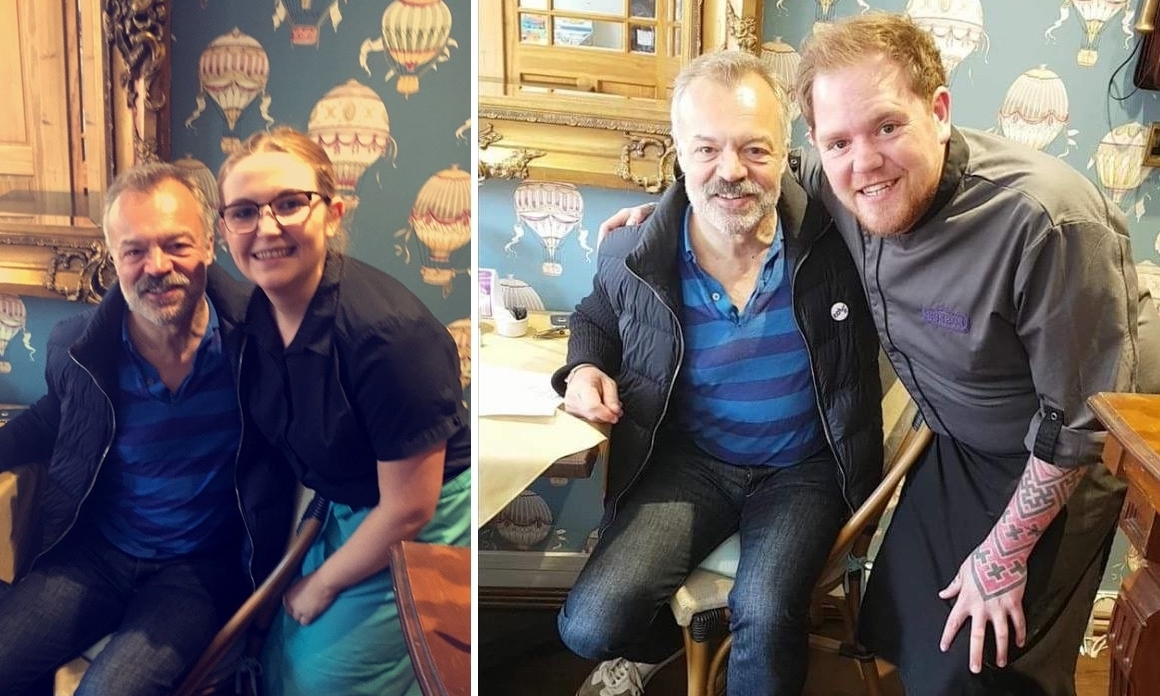 TV star Graham Norton found the perfect pre-Eurovision Song Contest relaxation by visiting Angus.
The chat show host and Eurovision host was happy to pose for photos with staff when he visited Bon Bon in Arbroath on Monday.
We had a famous visitor today at Bon BonGraham Norton!He even brought his dog to our Dog Cafe.

Posted by Bon Bon on Monday, 8 May 2017
The Irish star, who will be broadcasting to millions this weekend when he introduces live coverage of the 62nd Eurovision from Kiev in Ukraine, also took advantage of the cafe's pet-friendly dog cafe by taking his own pooch.
The Irishman, who it is understood was in the area for a short break, was happy to pose for photos with staff.
Word of the celebrity being in town soon spread, with VisitAngus being among those happy to welcome him to the area.
@grahnort welcome to Angus. We hope you are enjoying your visit. Let us know if you would like some recommendations for places to visit. ?

— Visit Angus (@Visit_Angus) May 8, 2017
https://twitter.com/siobhan_gill96/status/861703550195429376
https://twitter.com/shonteygiibbon/status/861626370761347075
@grahnort My friends and I were wondering if you were in our dear Arbroath for work or leisure & hope you had a good time either way! 🙂

— Susie McKinstray (@unicorngirl) May 8, 2017
Raging that @grahnort is in Arbroath and I'm not ??

— Emma Spink (@Spinky__x) May 8, 2017
@grahnort passed you just outside my town. Lunan bay. How long are you up this way for?

— adam hayes (@hayzeea) May 8, 2017
https://twitter.com/CharlieBruce01/status/861626591297843200
@grahnort have I heard right, are you holidaying in Scotland just now? Enjoy the glorious weather ?✌

— Kristina Aburrow (@tinalusharena) May 8, 2017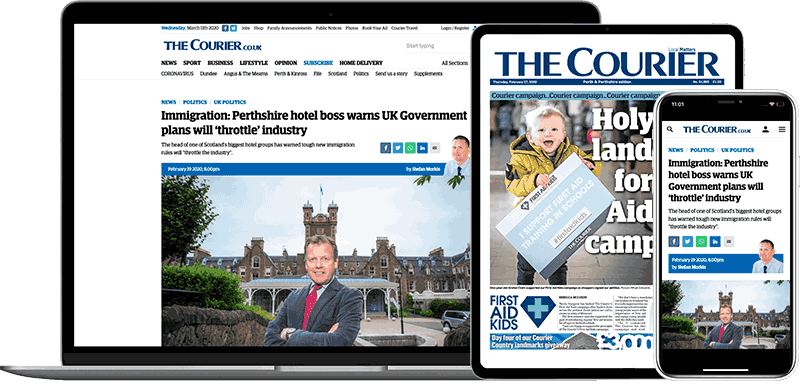 Help support quality local journalism … become a digital subscriber to The Courier
For as little as £5.99 a month you can access all of our content, including Premium articles.
Subscribe