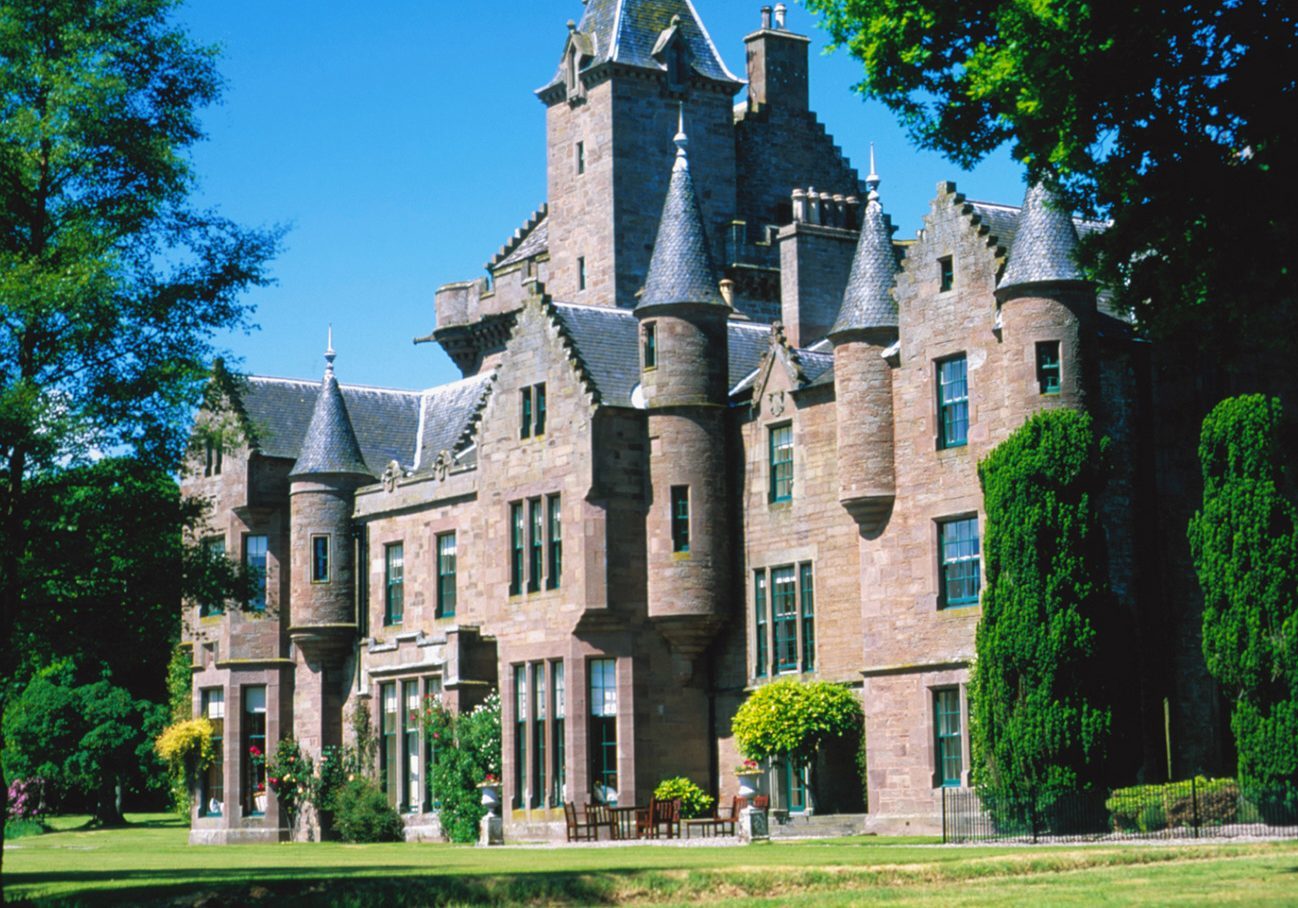 A man has appeared in court in connection with an alleged six-figure fraud at an exclusive Angus wedding venue.
Craig Williamson appeared in private at Forfar Sheriff Court accused of fraud at Guthrie Castle, near Forfar, over a period of almost two years.
It is understood the sum involved is in excess of £140,000 and the period covered was from the summer of 2015 to April 2017.
The 42-year-old, of no fixed abode, appeared from custody before Sheriff Jillian Martin-Brown on petition, and was represented by solicitor Billy Rennie.
Williamson made no plea and was remanded in custody before a further hearing, which is expected to be in around a week's time.
The accused's arrest follows a police investigation launched in the wake of a bookings issue which emerged in mid-April.
The Courier was contacted by a number of couples due to be married at the historic venue, uncertain over whether their wedding date may have been double booked.
Guthrie Castle has declined to comment on the matter since news of the alleged fraud broke and maintained that position in the wake of the latest development.
However, last week it emerged that the venue had sent a letter to a number of couples who had booked dates for the end of this year and beyond, informing them that their planned big day at the 15th century landmark had been cancelled.
The castle said that 2017 booking would be honoured, but no weddings would be held there beyond then.
Guthrie Castle said it was with "great regret" that the decision had been taken.
The castle's letter added: "We appreciate that this will be very disappointing news, but we feel it is in the best interest of both parties given the continuing uncertainty and we apologise for the inconvenience this has caused."
After news of the bookings issue broke, the extensive castle website detailing its history and facilities was replaced with a simple message asking anyone with a wedding or event booking to contact the venue immediately.
The castle, between Forfar and Friockheim on the A932, was bought in the 1980s by American businessman Daniel Pena, who invested heavily in its restoration and built a nine-hole golf course in the sprawling grounds, before also adding a function suite for weddings and corporate events.
The original part of the castle is a tower house built by Sir David Guthrie, the Lord Justice General of Scotland, in the 1400s.
The Guthrie family connection with the castle remained until the death of Colonel Ivan Guthrie in 1983.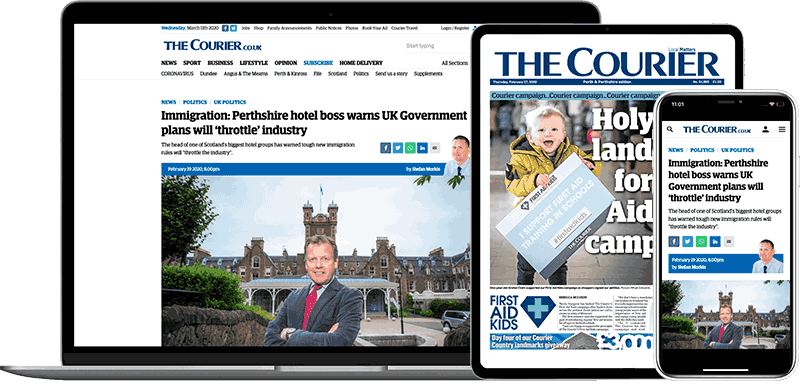 Help support quality local journalism … become a digital subscriber to The Courier
For as little as £5.99 a month you can access all of our content, including Premium articles.
Subscribe