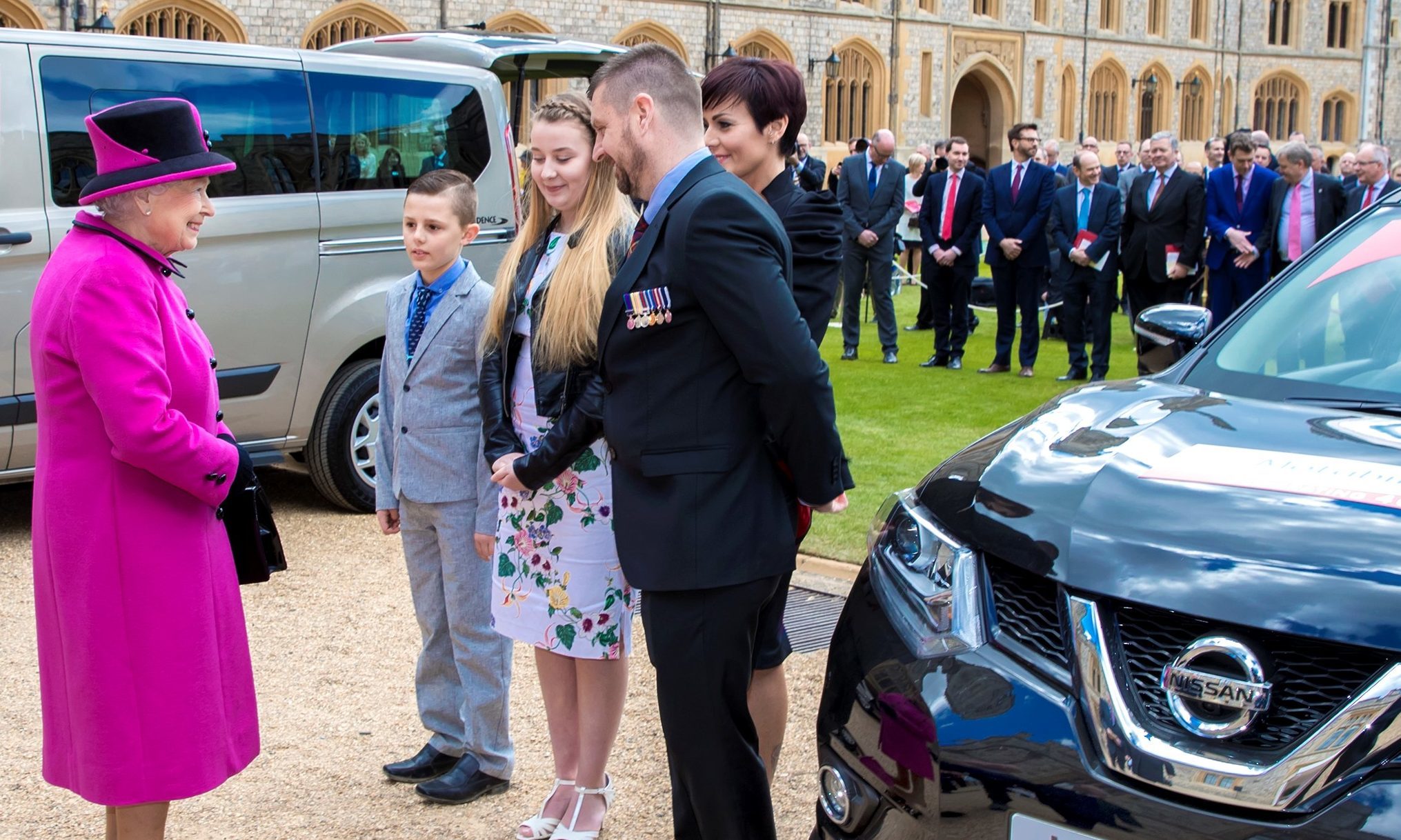 A former Royal Marine who battled back from horrific combat injuries to build a business bearing the name of the device that almost took his life has enjoyed the unusual honour of picking up his new car keys from the Queen.
Windsor Castle was the handover venue after Paul Barrett was invited to be part of a 40th anniversary celebration of the Motability scheme, of which the Queen is chief patron.
The Colour Sergeant and elite mountain leader was serving with Arbroath-based 45 Commando in Afghanistan's treacherous Upper Sangin Valley in December 2008 when he stepped on an improvised explosive device (IED), which caused life-changing injuries including losing a leg above the knee, most of an arm and several fingers on one hand.
Paul was left in a coma by the blast and has since undergone more than 50 operations but has also forged a successful safety training business  – named IED (Inspire, Educate and Develop) – with a former forces colleague, with the company shortlisted in last year's Courier Business awards.
He was invited to the Motability celebration to pick up from the Queen the keys of a new Nissan X-Trail ordered from Mackie Motors of Arbroath.
Paul, who lives in Arbroath with his partner and three children, has had the vehicle fitted with a twin flip folding left foot accelerator and quick release steering wheel aid.
He said: "It was an honour to meet Her Majesty, but the best thing about it was that my family got to meet her too.
"She thanked me for my service and asked how the Motability scheme had helped me. I told her that it had allowed me to become more independent and feel like a normal father to my kids."
Paul has also faced adversity with black humour and owns a registration plate bearing the word LEG, something a number of injured servicemen have bought in reference to limbs they have lost.
Mackie Motors dealer principal Greg Black said: "We were absolutely thrilled when we heard Paul had been selected for this very special occasion, and to have Mackie Motors involved in a ceremony with Her Majesty was the highest honour for us. It was a very proud day."
During the event the Queen learned about the significant technological advances made over the last four decades which have allowed those with even the most severe disabilities remain mobile and independent.
Established in 1977 by Lord Sterling and the late Lord Goodman, the Motability Scheme has provided 4.5 million vehicles to people with disabilities and their families.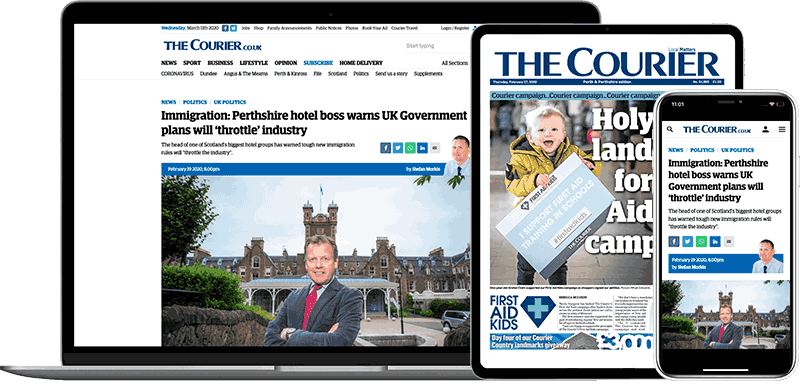 Help support quality local journalism … become a digital subscriber to The Courier
For as little as £5.99 a month you can access all of our content, including Premium articles.
Subscribe