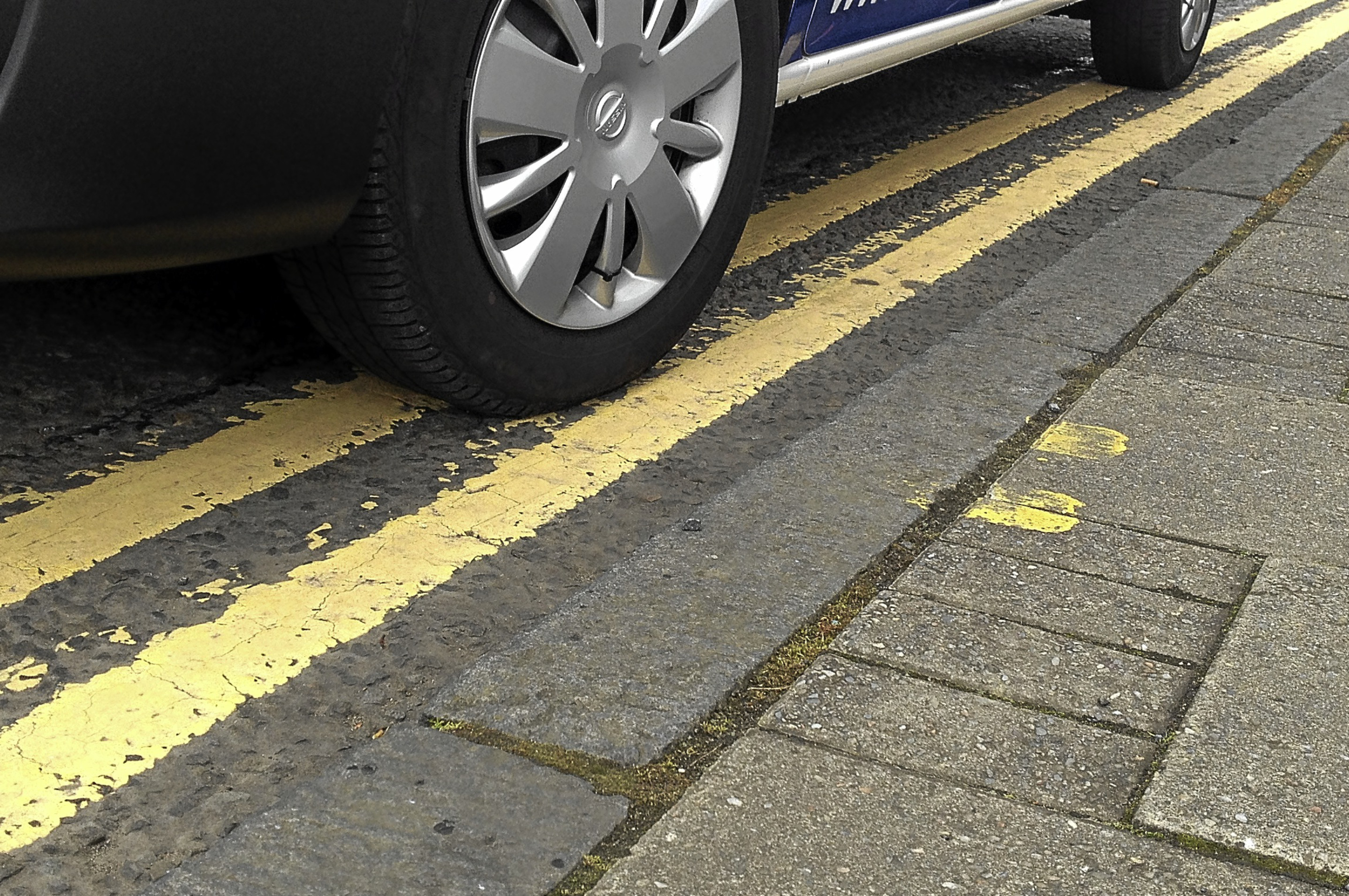 Angus traffic wardens have slapped more than £11,000 worth of tickets on inconsiderate parkers in the first three days of a new scheme, The Courier can reveal.
Motorists have been given dummy tickets with an unknown period of grace in which to "take heed" of repeated warnings that parking fines are here to stay.
The enforcement of decriminalised parking came back to the streets of Angus on May 8, following months of discussion with the Scottish Government.
Angus Council community wardens, given powers to put £60 fines on cars parked over double yellow lines, have instantly targeted problem high streets in Arbroath, Forfar and Montrose.
The council has issued 186 tickets worth £11,000 or £5,580 at the 14-day discounted rate.
Arbroath East and Lunan councillor Derek Wann, who has seen lines of stickered cars in the town since enforcement returned, hopes the high number of tickets is a "blip".
"Whilst the wardens are necessary I do feel we as drivers have a duty to park legally and safely," he said.
"Unfortunately this figure for the first few days goes to show that people are not listening. I am confident the deterrent will work and hopefully this is just a short-term blip. I would urge all drivers to show due consideration and park legally."
The local authority has avoided its former practice of deploying wardens in areas on certain days, which quickly became common knowledge.
An Angus Council spokeswoman said: "The reintroduction of parking enforcement, following the removal of traffic wardens by Police Scotland, commenced on May 8.
"The council wardens are currently issuing warnings and to date have issued over 186 warnings.
"We are seeing a positive impact as motorists take heed of our communication through the press and social media, which has been welcomed from initial public feedback, including a disabled driver.
"We have a team of community enforcement wardens and have taken on board the previous comments on the regular scheduling of visits by the traffic wardens.
"We are deploying officers appropriately but will not be publishing the operational details."
Mairi Evans, MSP for Angus North and Mearns, said: "I'm pleased to see the re-introduction of parking fines in Angus.
"Recently some of our communities have driven a campaign to bring this back by shaming irresponsible parkers on social media sites such as Facebook.
"However, it is clear from the number of warnings issued in the past few weeks, that this is a significant issue that has to be dealt with via punitive fines.
"We cannot allow irresponsible parking to go on in our high streets or around key buildings – such as schools – any longer."