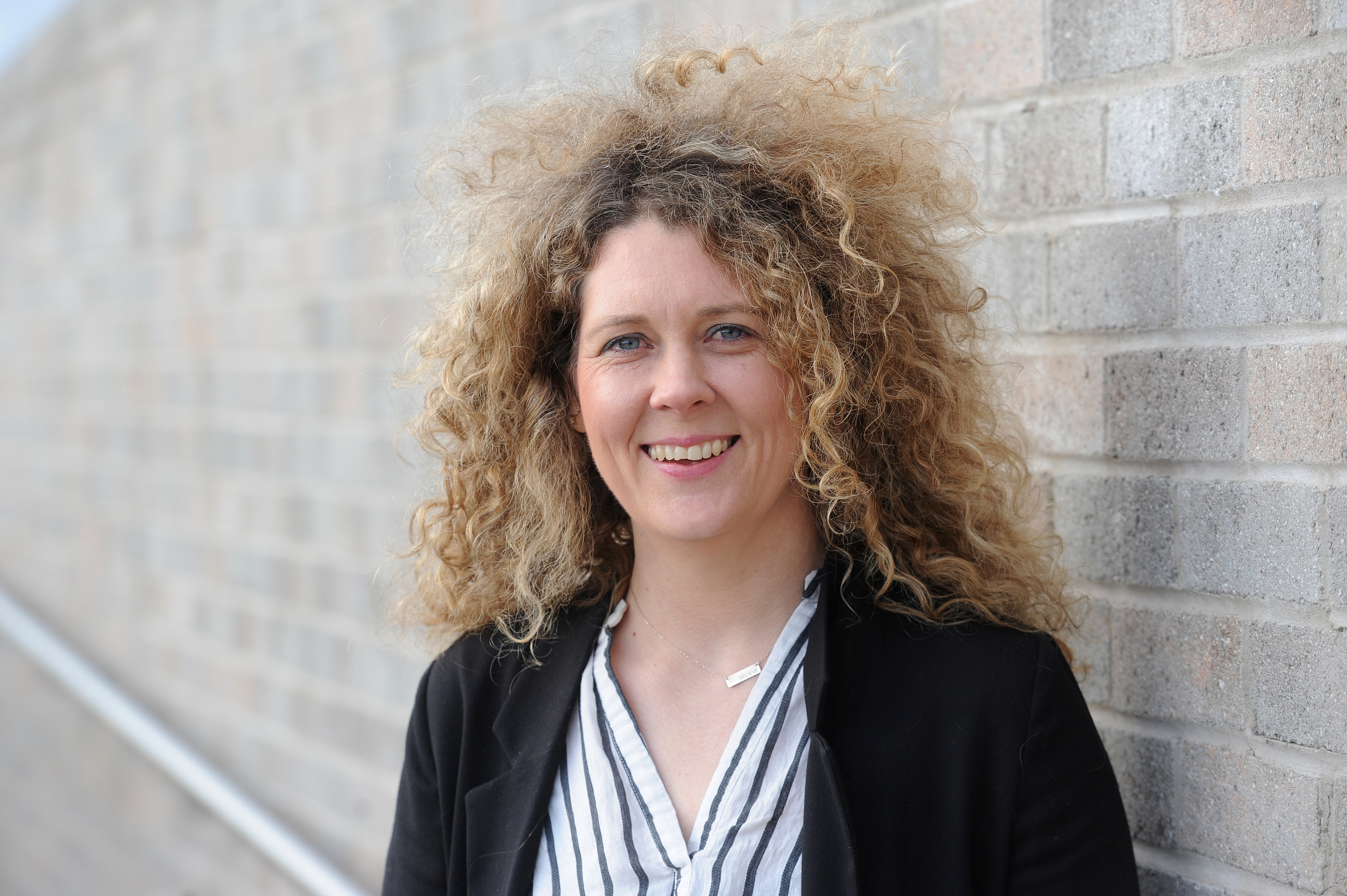 An SNP MSP has triggered a political spat by attacking a disability campaigner's decision to join Angus Council's rainbow alliance.
Arbroath East and Lunan Independent councillor Lois Speed felt compelled to hit back following a social media post by Angus South SNP MSP Graeme Dey which prompted online handbags among the county's political representatives.
Ms Speed — mum to two disabled teenagers and a long-time disability campaigner — is part of the new administration made up of Independents, Conservatives and Liberal Democrats which will lead Angus Council for the next five years.
Mr Dey said on his Facebook page that he was surprised she had opted to be part of an administration which was "dominated by a party which has slashed motability access and benefits for those genuinely in need".
He said "propping up the Tories" was "propping up the policies they stand for" such as the "rape clause" and "nuclear weapons" while Montrose SNP councillor Bill Duff said the county's Independent councillors had taken "the Tory shilling".
Administration leader Bob Myles also joined the social media debate and said he had "never heard so much bigoted bilge from those who are supposed to be respected political representatives".
Ms Speed said: "I feel quite shocked and concerned that some political representatives would conduct such an attack on my decision without having all the facts available or seeking me out to ask the reasons for my decision.
"As a mum I have had to take the lead and advocate hard my for children's needs to be met — for almost 18 years."
She added: "I feel that being on the administration will allow me to advocate more effectively for the most vulnerable in our community."
Ms Speed said another reason for joining the administration was to put herself forward to be on the Integrated Joint Board for Health and Social Care to impact decision-making but she stressed she has "absolutely no allegiance to any particular party" and gave an assurance that she wouldn't vote for anything that she didn't believe was right or in the best interests of her constituents.
Mr Dey later said: "Given the commendable type of campaign Lois Speed ran in the election and the important issues she holds dear I think anyone would be surprised that she has opted to be part of an administration with the Tories at its heart.
"The Tories track record on supporting the most vulnerable in our society, alongside so many other things, is surely at odds with the values that she and I share.
"However, Ms Speed has made the decision she has and I note her explanation of it, alongside her commitment not to vote with the administration she disagrees with."
Montrose SNP councillor Bill Duff added: "Like him (Graeme Dey) I was surprised to see a disability rights campaigner joining a Tory coalition given that party's assault on the benefits of the disabled."
Independent Carnoustie councillor David Cheape said: "As the Carnoustie councillor referred to by Mr Dey, I would like to make clear my reasons for joining the Angus Council administration.
"The only councillors that do not form part of the administration are the SNP and the other Independent councillor for Carnoustie – Brian Boyd.
"Mark McDonald, representing the SNP, clearly could not be part of the administration, thus had I not joined, Carnoustie and District would not have been represented on the administration when all other wards within Angus would have been.
"I needed to ensure Carnoustie's voice and interests were heard – this was my sole reason for joining."
He added: "I should say that despite Mr Dey wallowing in the SNP's defeat at losing control of the council, they did, of course, do their utmost to try to get me and other Independents to join them in order to cling on to power."
Depute council leader David Fairweather said it was "the Scottish Nasty Party at its best".
He said: "I believe he (Mr Dey) has belittled his position with his comments.
"For Mr Dey to say it is a Tory-led administration is misinformed."
Additionally, Mr Fairweather said he was not surprised by Montrose SNP councillor Bill Duff's comments given what he described as the "usual garbage he puts on social media".