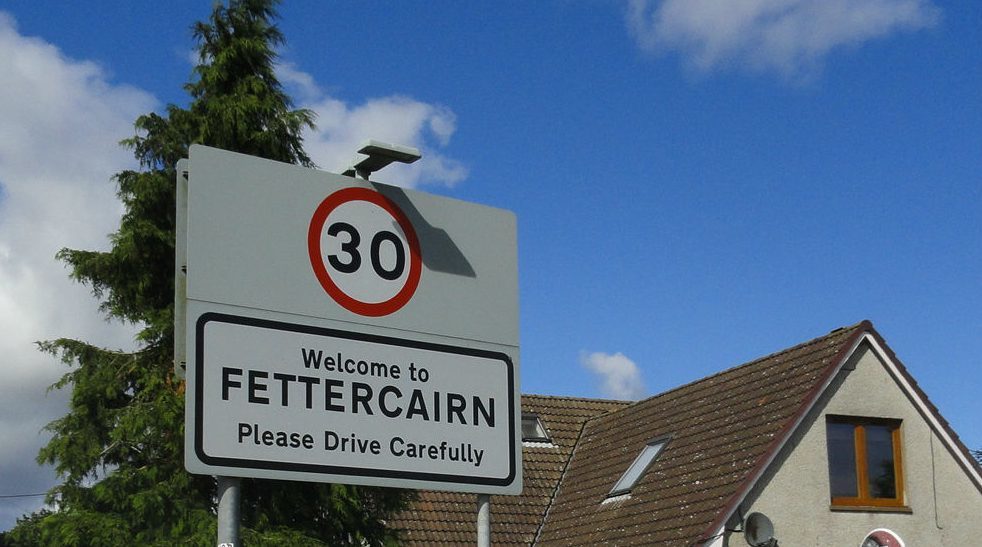 "Failed traffic management measures" have been blamed for having a "catastrophic" effect on local businesses in a Mearns village.
Alterations were previously carried out on the B966 at the Royal Arch in Fettercairn to realign the road and install narrowing devices to prevent the 1864 B-listed structure from being damaged.
The junction to the south of the arch was reconfigured with kerbing installed to narrow the junction and prevent heavy goods vehicles from passing under it.
Local businesses say the traffic calming measures are putting their livelihoods at risk with a decline in revenue being described as "catastrophic".
Carrie Murdoch, who runs the Encore Dress and Vintage Agency, said: "It's particularly disheartening when you have spent a long time building your business up.
"When you are a rural business every sale counts but customers are now skirting round the village to avoid damaging their vehicle.
"I've been here for 20 years and certainly for through traffic this is the worst that it has been.
"We have been given promise after promise after promise but nothing has happened."
Cailean Livingstone from the Arch Cafe said "trade is significantly down" as people don't want to risk damage to their vehicles by coming through the village.
Severe safety issues for pedestrians and school children have also been raised as a result of the traffic management changes.
North East Conservative MSP Liam Kerr said: "Road users have continued to face immeasurable issues, with vehicles often incurring severe damage and sometimes becoming stuck due to the poor layout of the road.
"Constituents report that during periods of increased tourism this is happening at least once per day and is a particular problem for caravans and larger vehicles.
"Motorists are known to avoid using the B966 route altogether rather than risk damage to their vehicles by passing under the Royal Arch.
"As such, many of the local businesses report a dramatic decrease in footfall with the decline in revenue having created obvious catastrophic consequences.
"These local businesses are excellent establishments that embody good practice, good facilities and innovation and the failure to take prompt action will further jeopardise the sustainability of businesses, jobs and attractions in this strong and vibrant community."
Mr Kerr wants the kerbing to be removing and signage put up to ensure "only appropriate vehicles go through the Arch" and larger vehicles are advised to "detour around the village" to avoid the Royal Arch, and come back in to use the local businesses.
Mearns Community Council previously expressed concerned that the traffic measures put in place were hindering the village.
William Munro, area manager for Kincardine and Mearns said: "Our roads engineers are currently working on a revised road layout design for the Royal Arch in Fettercairn.
"We are currently at the testing stage and once we are sure that the revised layout will be a success we will take the design to the residents and businesses of Fettercairn for their input."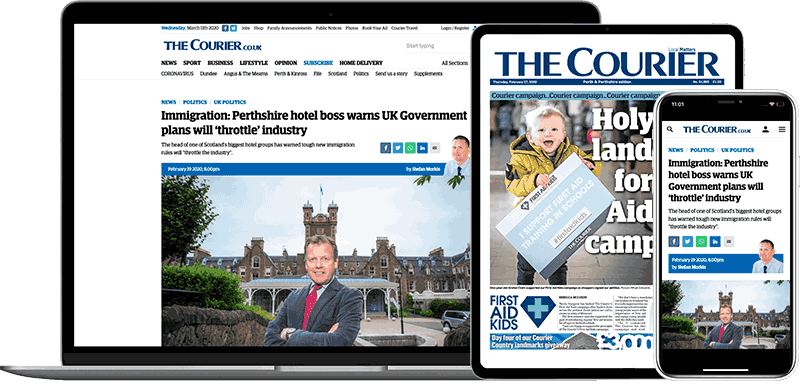 Help support quality local journalism … become a digital subscriber to The Courier
For as little as £5.99 a month you can access all of our content, including Premium articles.
Subscribe