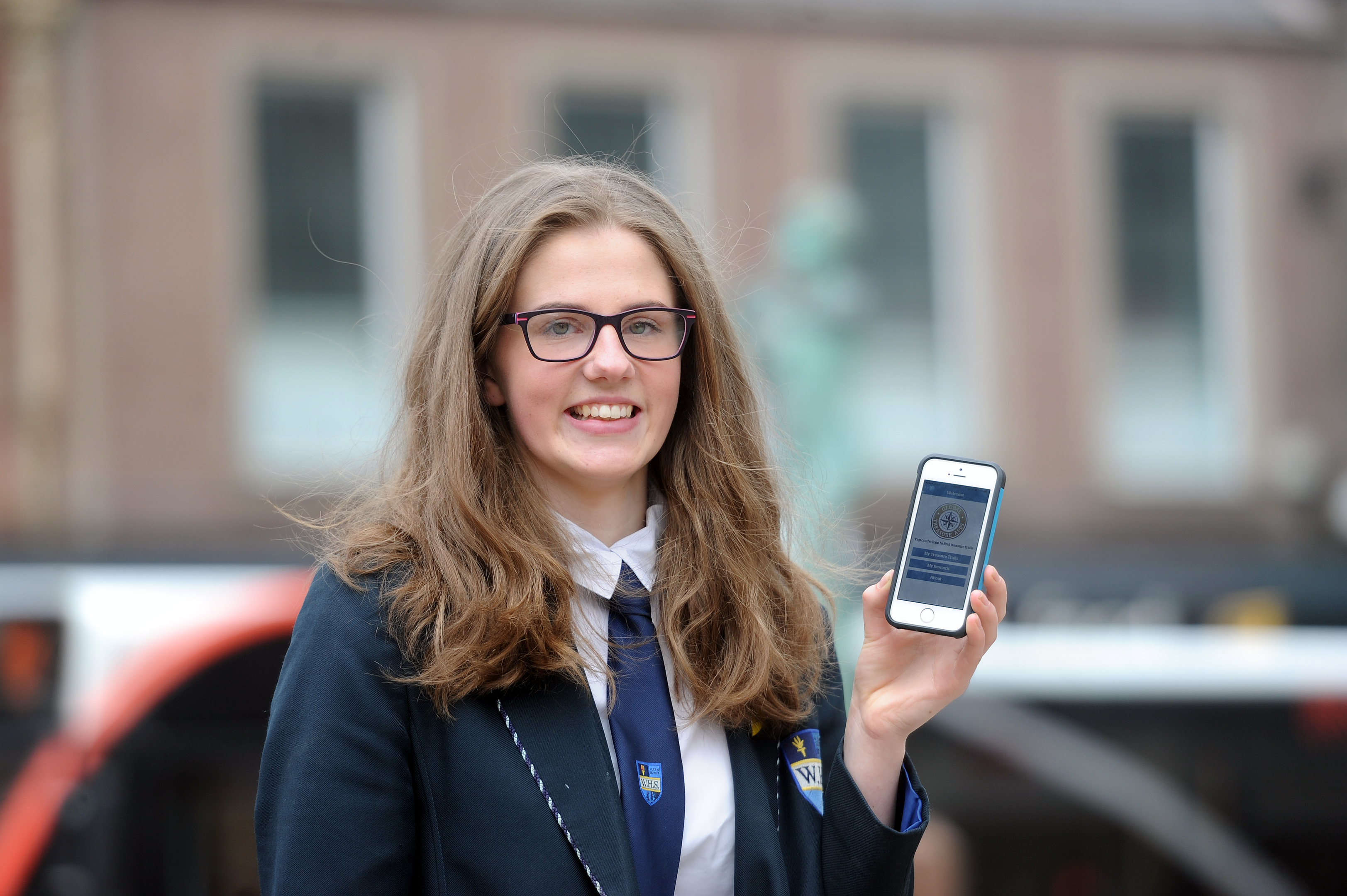 A Kirriemuir teenager was inspired by Pokemon Go to create a mobile phone app to help people explore her town.
Sixth year Webster's High School pupil Victoria Johnston suggested the idea when she participated in the Kirriemuir charrette workshop last year.
She then produced the concept of an app with a tourist trail of historic and interesting aspects of the town.
She was awarded funding by the Kirriemuir Conservation Area Regeneration Scheme (CARS) to develop her idea.
It is now hoped that tourists will come to the town to follow two trails that are listed on the Global Treasure app.
Victoria said: "I thought of the idea slightly accidentally about September time last year.
"I was inspired by Pokémon Go which was viral at the time and wanted people to be allowed to explore the town at their own pace.
"After a lot of meetings it was decided to create a trail using Global Treasure Apps.
"This whole adventure was kindly sponsored by CARS and helped along by various members across Kirrie's community."
Other Webster's pupils helped to develop the app with help from computer science teacher Rachel Malecki. Communities youth work officer Angie Doig also helped to see Victoria's dream through to reality.
Angela said: "Partnership working with all involved has encouraged community engagement and enabled an app which promotes Kirriemuir.
"Well done especially to school pupils who were a pleasure to work with."
Additional knowledge and information was provided by Rachel Jackson of the Gateway to the Glens Museum and local historian David Orr.
David was previously involved with the production of the Kirrie Town Heritage Trail which was based on 22 Peter Pan plaques at points of interest in the town.
He said: "As a local historian who takes various guided walks around points of interest in the town, I was asked at the charrette to meet with the school pupils to pass on my knowledge of the town.
"I subsequently attended meetings at the school with the pupils and teachers and passed on some of my initial thoughts to the pupils, as well as presenting them with copies of our old trail maps.
"The new app is not simply to record history, but will engage future generations to respect their past and hopefully evolve the future of tourism, as well as involve the youth of today with the wider community."
Rachel added: "It is fantastic that the pupils from Webster's High school have developed these interactive trails and their interest in the heritage of Kirriemuir, the trails are a fun and innovative way of inviting visitors to discover and explore the town."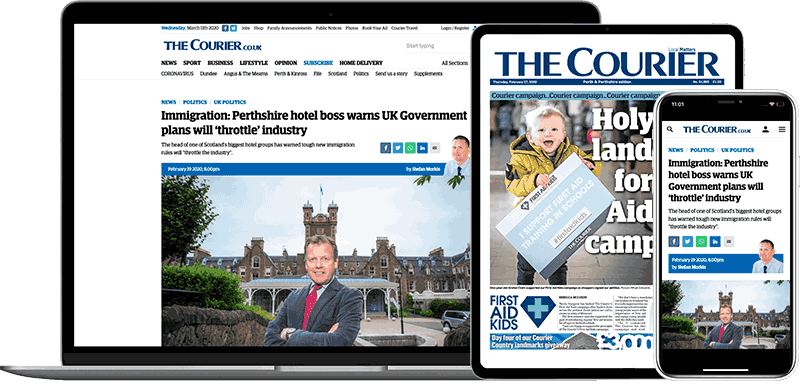 Help support quality local journalism … become a digital subscriber to The Courier
For as little as £5.99 a month you can access all of our content, including Premium articles.
Subscribe