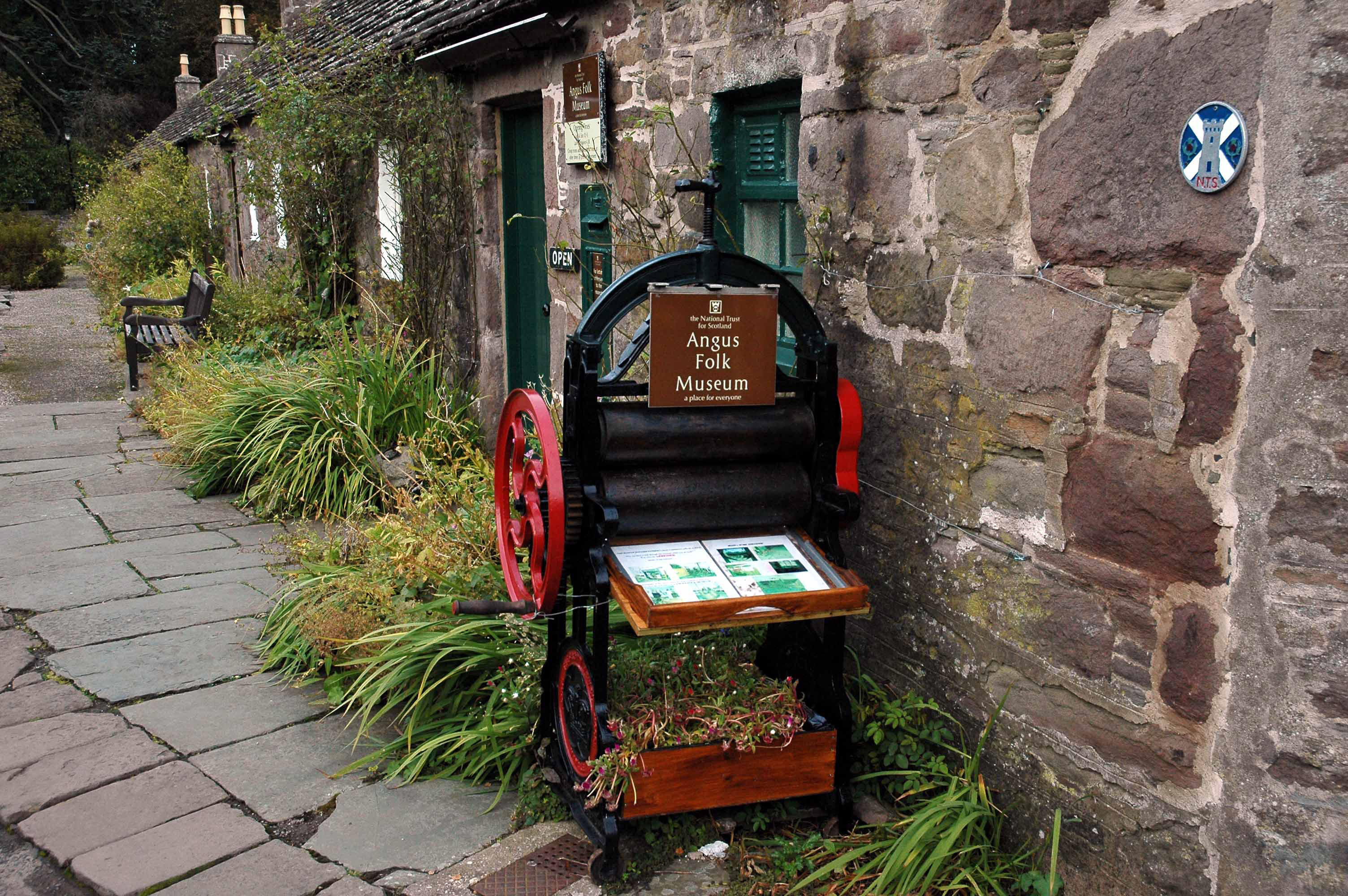 The National Trust for Scotland will not reopen Angus Folk Museum due to the cost of repairs needed to the property.
The Glamis museum shut at the end of the 2014 season after a winter survey revealed problems with the fabric of six 18th century cottages that form the museum buildings.
The future of the tourist attraction, which describes more than 200 years of rural life in Angus, has been in doubt since it emerged the cost of repairing the fabric of the buildings was around £500,000.
The museum had attracted around 1,800 visitors a year.
NTS's chief operating officer Patrick Duffy said an alternative location for the collection will be sought.
He said: "We are considering various different options to conserve and exhibit this important collection and ensure that it will once again be accessible to the public.
"One option we are currently exploring is the relocation of the collection to the House of Dun as part of an integrated collections and visitor exhibit.
"This would be themed around Angus House & County Life, using both the House of Dun and the Angus Folk Collection to present a comprehensive depiction of Angus's heritage.
"In the interim, the collection will be relocated into a suitable storage facility whilst this or other potential solutions are developed. This will ensure the collection is properly housed and protected."
The museum was founded by Jean, Lady Maitland who gave her collections to the nation in 1955, with NTS taking over management of the museum in 1976.
There was no stipulation in the gift about a specific location within Angus being used for its display.
The collection shows how the country's rural workforce used to live and the cottages constituted the domestic section, with its agricultural exhibits in the farm steading opposite.
Mr Duffy said: "The existing museum buildings were made available to the Trust by the Strathmore Estates and we are very grateful for this.
"As per the conditions of the original agreements between us, the buildings are being returned to the Estates once we have removed the collection.
"We appreciate that this may be disappointing news to people in Glamis but the primary consideration must be the conservation and wellbeing of the collection.
"The options that we are looking at would not only provide a fit for purpose location, still within the Angus area, but would also allow the collection to be displayed and interpreted in fresh ways in order to meet current and future visitor expectations."