A freestyle footballer who holds seven Guinness World Records showed off his skills and gave an inspirational message to youngsters at primary schools in Dundee and Angus.
John Farnworth hosts CBBC show MOTD Kickabout and has demonstrated his tricks to footballers across the world including Neymar and Peter Crouch.
One of his world records, for controlling a ball dropped from a high altitude, was recently narrowly broken by Arsenal star Theo Walcott, who controlled a ball dropped from 111 feet.
John also completed the London Marathon doing keepie uppies for the entire 26.2 miles, not allowing the ball to drop once.
He was brought to Tayside by the Showcase The Street charity, which is adding football to its range of classes for youngsters.
John visited three primary schools in Dundee on Tuesday – Dens Road, Clepington and Rosebank – and another three in Angus on Wednesday – Warddykes and Hayshead in Arbroath and Strathmore in Forfar.
He performed a series of tricks and took questions from the children before undertaking a header keepie-up competition with the children.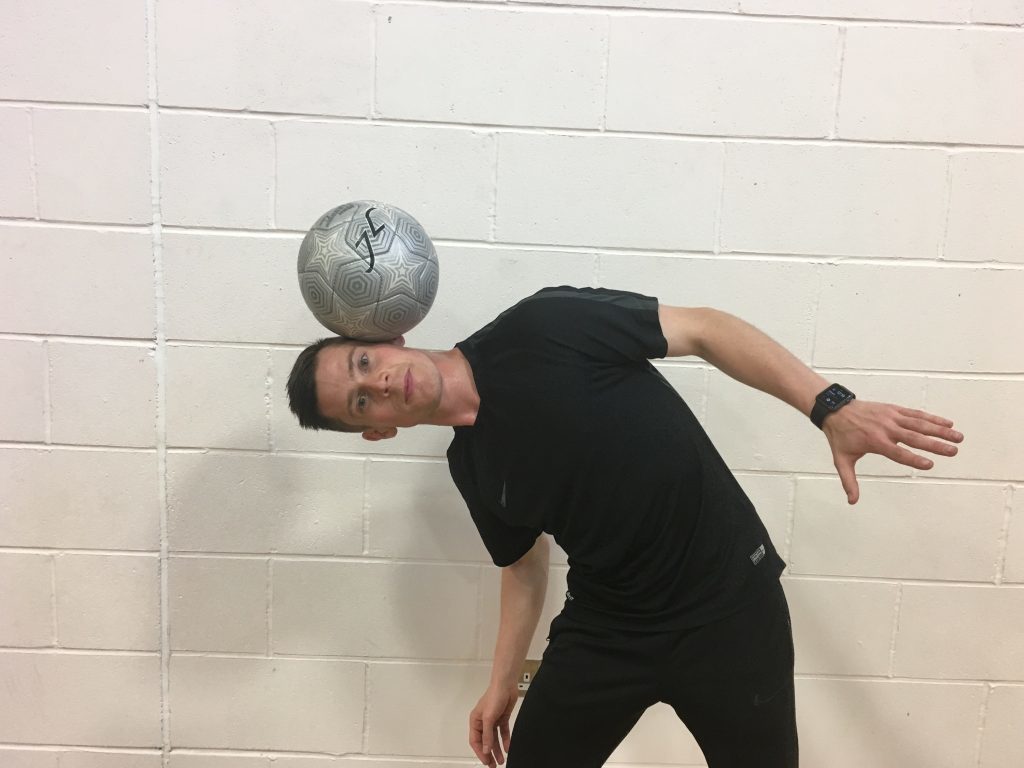 He also performed a sold out show at the Gardyne Theatre in Dundee on Tuesday night.
John said: "I saw a freestyle competition in 2003 and I was blown away with what people were doing. I love the freedom and being creative.
"It's been hours and hours of practice and I still train every day. It's a constant evolution.
"Theo Walcott broke one of my altitude records recently so I'm going to have to get that one back. I did 100ft, then 105ft, but he did 111ft. That's one of the hardest ones I've done.
"I've met a lot of footballers and characters as I've filed the TV show around the world – I even taught Bill Gates how to play football.
"The aim of the visit is to meet as many youngsters as possible and show them that hard work pays off.
"I want to inspire them to work hard, be active and be creative."
Fergus Storrier, a trustee of Showcase the Street, said: "The charity started with dance classes but more recently we've been looking at football as well as a real way to change young people's lives.
"We've recently developed partnerships with some schools to provide a football coach on a regular basis.
"John is a well known freestyler and we wanted the chance for him to inspire the young people."
Brechin City Football Club's first team coach Stevie Campbell, who also runs the Skilz Football Academy based at Manhattan Works in Dundee, is teaming up with Showcase The Street for the new initiative.
Stevie said: "The guy's amazing and a real inspiration to the youngsters."