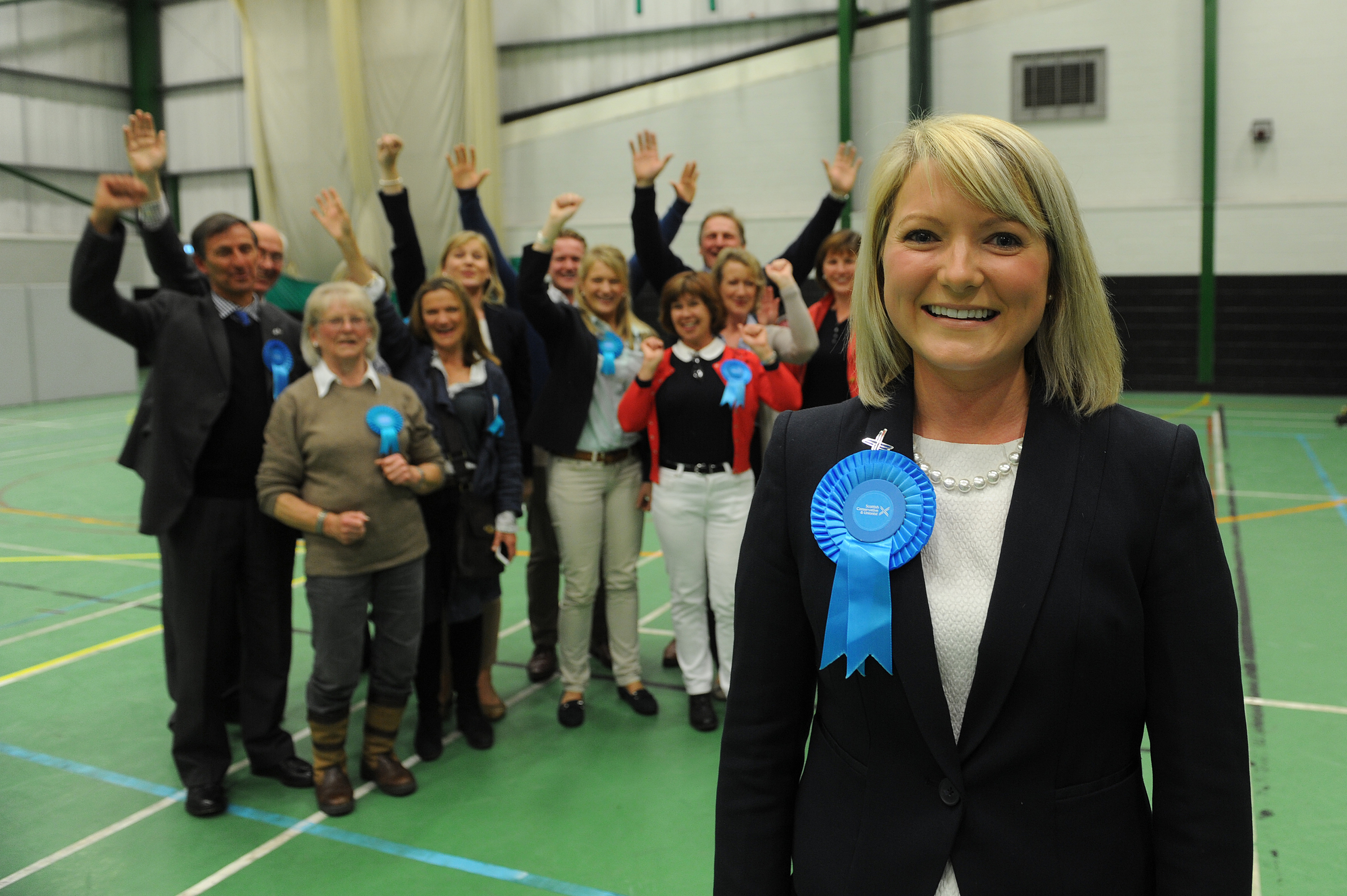 The Tories have taken power in Angus after Kirstene Hair sensationally dumped Mike Weir and overturned an SNP majority of 11,230.
Newly-elected Angus MP Kirstene Hair tells me she is delighted to have been elected to serve the people of Angus. pic.twitter.com/BxJ7rC9jDl

— Graeme Strachan (@C_GStrachan) June 9, 2017
Ms Hair, born and brought up in Brechin, said it would be the greatest honour of her life to represent Angus at Westminster after the result was announced just before 2am.
She promised to be a strong local voice and said she would be a "public servant" and not a "party servant" when she takes up her new post.
"We campaigned for strong hardworking people," she said.
"The fundamentally big issue in Scotland is independence and the constitutional debate.
"They want the uncertainty taken away."
The SNP's Mike Weir said he was honoured to have served the people of Angus for the past 16 years.
Mr Weir – who was previously the party's Chief Whip – couldn't hide his disappointment but congratulated his opponent on her victory whilst stating that she would have a tough job ahead of her.
He said: "Tonight they (the people of Angus) have chosen someone else and that's democracy."
A huge cheer went up in the hall when the result was announced and Ms Hair and her supporters remained for a time afterwards to celebrate.
The Tories took 18,148 votes while the SNP could only muster 15,503.
Labour's William Campbell took 5,233 votes and Liberal Democrat Clive Sneddon 1,308.
The count got under way at the Saltire Centre in Arbroath amidst an increased security presence in the wake of the recent UK terror attacks.
Ms Hair previously stood for election as MSP for Angus South in 2015, losing out to SNP incumbent Graeme Dey.
That battle saw Mr Dey's majority cut from 38.3% to 13.4% — 15,622 votes to 11,318 for the Tory.
North Angus and Mearns SNP MSP Mairi Evans said they were "very proud" of Mr Weir's campaign which had taken the message to "every corner of the constituency".