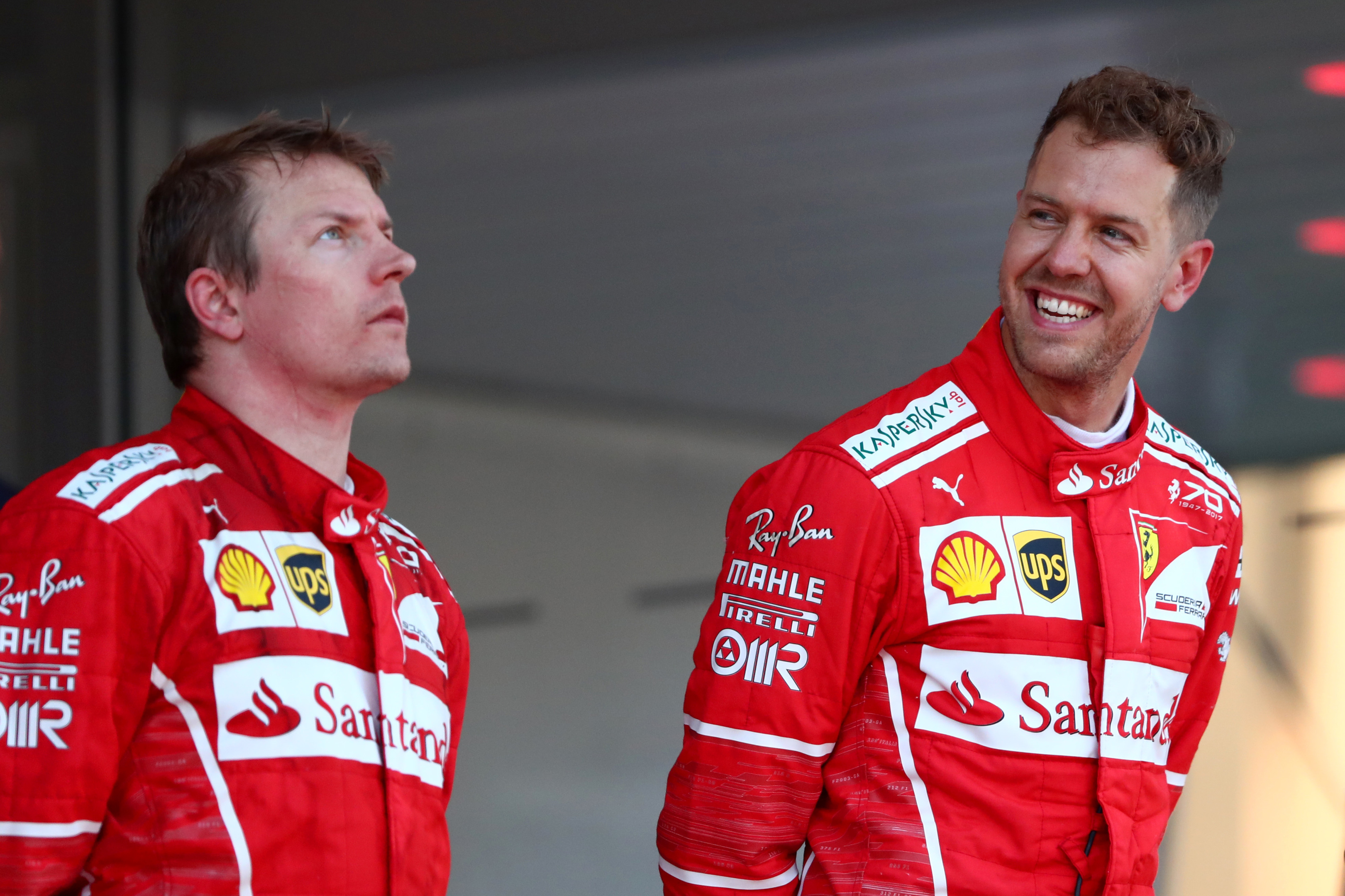 I doubt if Kimi Raikkonen knows Nicola Sturgeon or Theresa May, and I'm pretty sure he cares little about ballot box events of last week.
Enigmatic Finn Raikkonen, the spectacularly talented Formula One driver who was World Champion in 2007, remains, at 37, one of the sport's most capable combatants.
To describe Raikkonen as a man of few words would be an understatement, but the flying Finn famed for some of the great drives of the modern era has also delivered some of F1's most memorable quotes.
This year the Ice Man is part of a resurgent Ferrari team alongside four-time world champ Sebastian Vettel and, a couple of weekends ago, Kimi seemed a shoo-in for success in the millionaires' playground of Monte Carlo.
You see, he qualified his scarlet Prancing Horse on pole position, and on the legendary tight and twisty street circuit of Monaco some believe that's as good as having the win in the bag.
It didn't happen.
Ferrari's strategy instead favoured his German teammate and it was il cavallino rampante di Vettel which romped to victory.  Cue recriminations, forensic post mortems and conspiracy theories aplenty.
Mrs May must've been pretty confident of victory when she sprung her general election surprise on an electorate accurately described  as scunnered by one politician in the early hours of last Friday.
And, even with the bloodied nose of the council elections still being dabbed, Ms Sturgeon should have felt that her party's Angus stronghold would be able to withstand the assault of an invigorated Tory fighting force.
We've now had a few days to digest the intriguing dichotomy of May teetering back to Number 10 as the Tories suffered a skelping elsewhere, whilst Angus lass Kirstene Hair bagged one of the big Nat scalps in Mike Weir to sensationally swing her way to Westminster.
May got it wrong; Sturgeon too, as the apparently unwelcome shadow of IndyRef2 hung large over the campaign.
As Kimi  – the man who famously once said over team radio 'Leave me alone, I know what I'm doing' – found out in the principality, tactics are a funny old game.