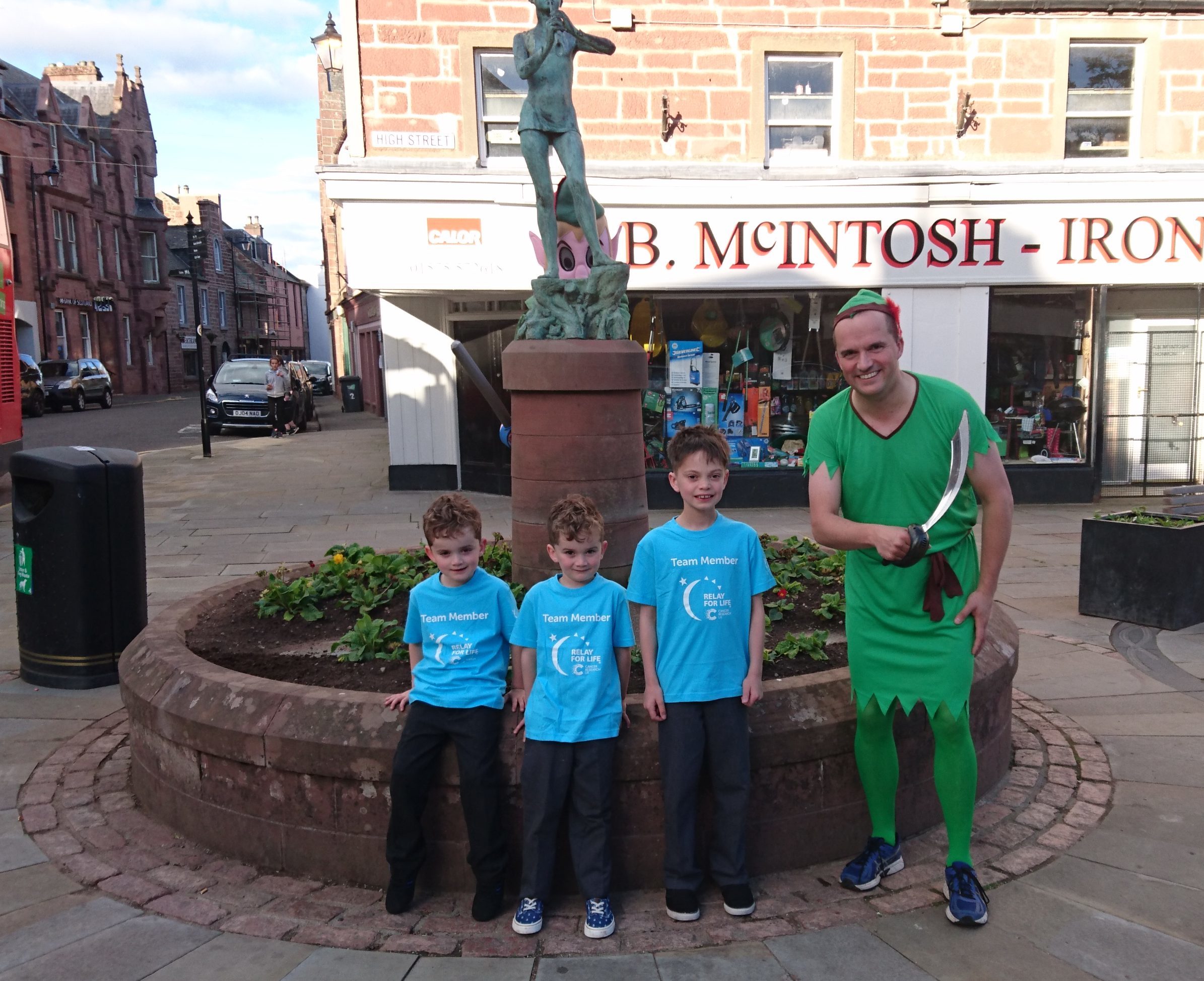 Kirriemuir is getting ready to fly towards a world record attempt with the hope of a fairytale ending.
As part of this year's Cancer Research UK Relay for Life in the town, organisers have doffed a peaked green cap to Kirrie's famous fairytale son with a plan to gather the greatest number of Peter Pans ever seen together.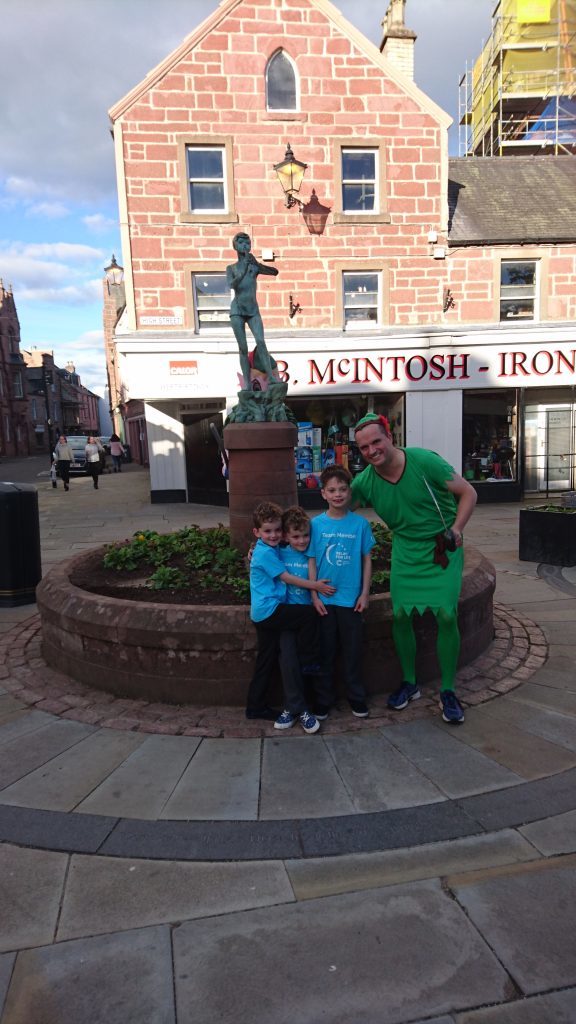 By hook or by crook they are determined to gather boys and girls who have never grown up at the August 12 event to steal back a benchmark set in the sunshine state of America.
The current record was set in Seffner, Florida on October 30 2015 when 289 people from the furniture company Rooms to Go pulled on their green tights in a successful charity attempt.
But with 700 people having taken part in the last Kirrie Relay in 2015, organisers are confident they will be able to smash the total and bring the wee red town into the Guinness Book of Records.
Kirrie Relay for Life volunteer treasurer Scott Kennedy, who dreamt up the unusual additional challenge for participants said: "As J M Barrie, the author of Peter Pan was born in Kirriemuir it seems fitting that we should bring the boy who never grew up home.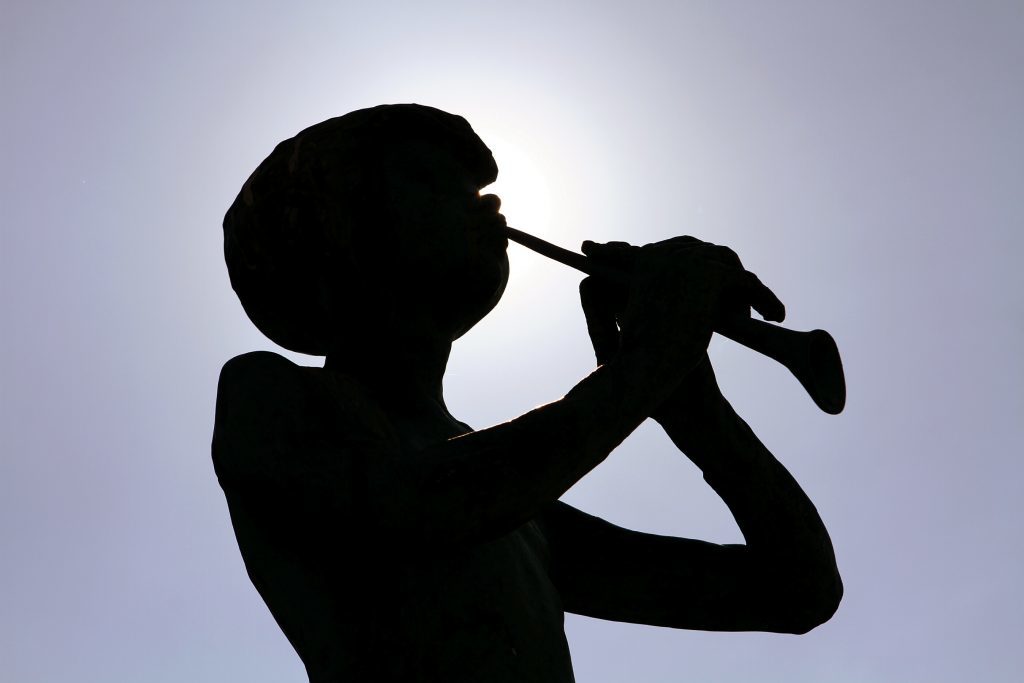 "We're proud that this year marks the tenth anniversary of a Cancer Research UK Relay for Life event in Kirriemuir so we are keen to do something really special.
"The spectacle of so many Peter Pans together at one time will make this year one not to miss."
He added: "Relay For Life is always a fantastic community event with entertainment throughout the 24 hours but this year is going to be bigger than ever thanks to our world record attempt. "
The plethora of Pans will go for the record at 4pm on Saturday August 12 at the Kirrie show field which hosts the Relay, with participants being asked to sign up half an hour in advance.
Rules are strict, dictating that every Peter must wear a green tunic, brown or green leggings or tights, a brown belt, a pointed hat and should carry a toy sword.
Scott continued:  "Thanks to generous sponsorship from local businesses, all registered Relay for Life team members will get a free Peter Pan costume to take part in the world record attempt.
"It's not too late to sign up to take part in Relay and you can enter online for free at cruk.org/relay.  But participation is not restricted to those taking part in Relay for Life.
"Should anyone not taking part in Relay wish to participate in the record attempt they can do so with a minimum donation of £15, paid at the time of booking, to cover the cost of their costume, which must meet the requirements described by Guinness World Records. "
The community is already firmly behind the bid with local Boys Brigade and Guide groups making swords for would-be Peters and a bale art sculpture at Padanaram near the town highlighting the record attempt.