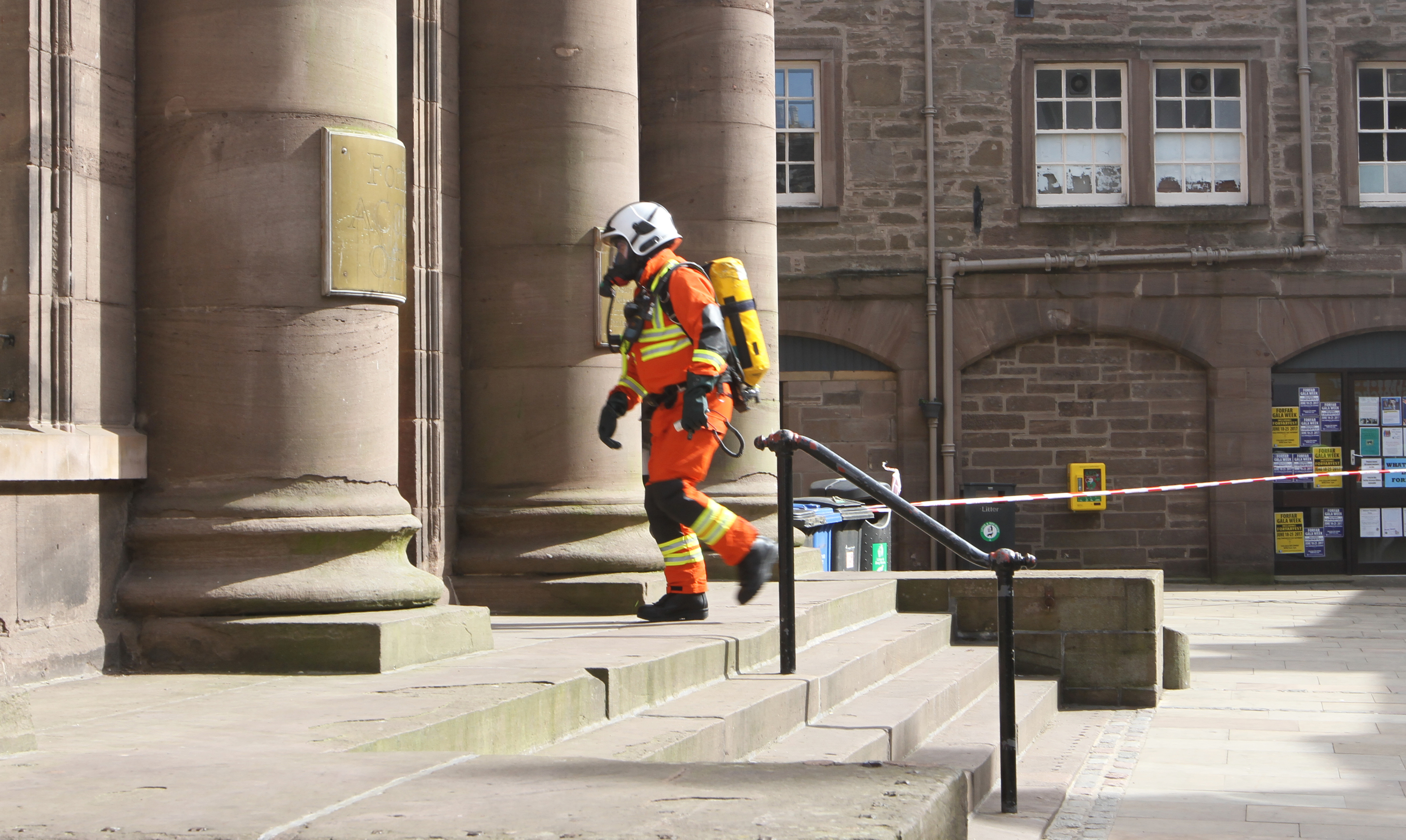 Police are still hunting the instigator of an Angus "anthrax" threat as part of a national investigation.
Forfar town centre was locked down six weeks ago following the delivery of a politically-motivated letter to its council offices, a week after Prime Minister Theresa May called for a snap General Election and nine days before local government polls.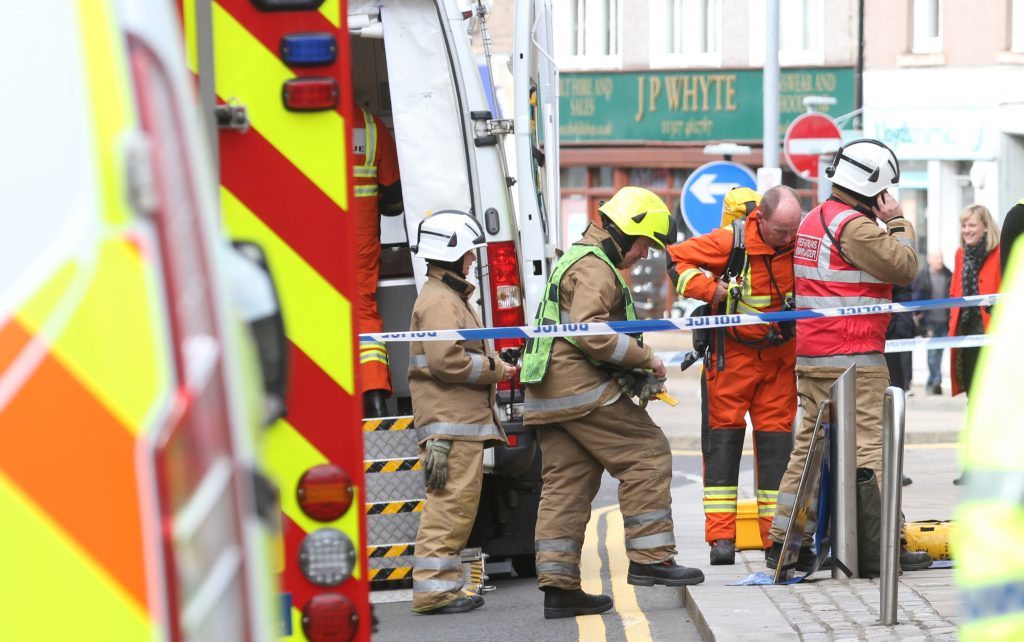 A package including a "white powder type substance" was delivered to the Municipal Buildings on April 26, along with a note instructing: "Get SNP Out. Tories in."
Charges have not been brought and it is understood Tayside Division is liaising with national colleagues in a "wide-ranging" investigation linked to similar packages delivered on April 25 and 26.
"The enquiry is still ongoing," said a police spokesman.
"At this time no-one has been charged.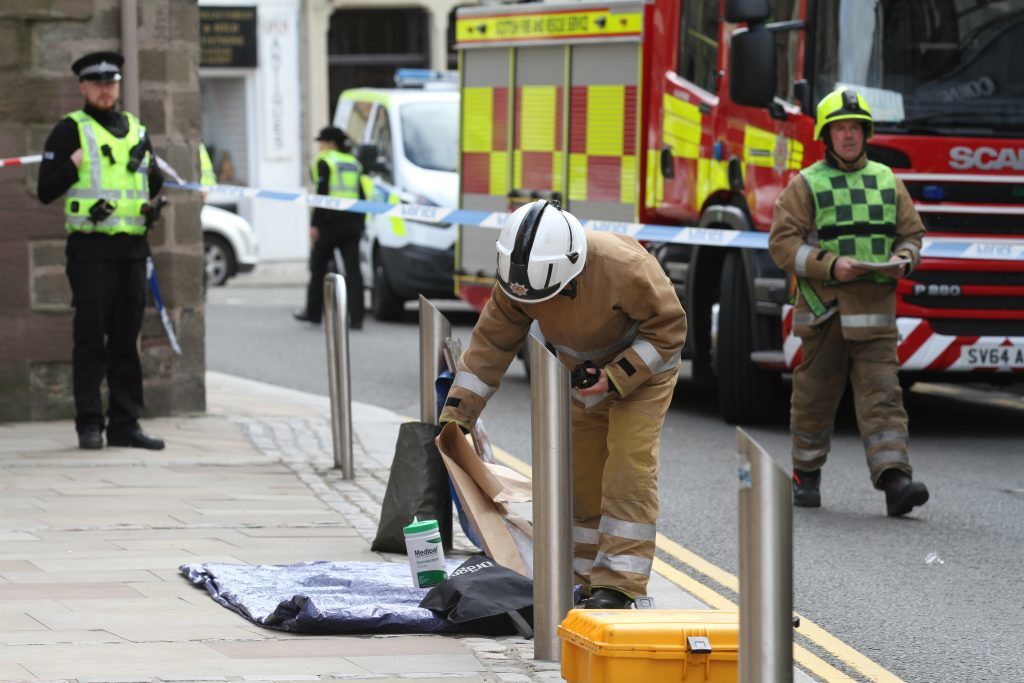 "The package did not contain any hazardous material and there was no risk to any persons involved."
Security advice was issued to Scottish politicians in Scotland after another package went to SNP MP John Nicolson in Kirkintilloch and an SNP party headquarters.
Police confirmed emergency services were also responding to reports of suspicious packages delivered to police buildings in Glasgow and Tulliallan in Fife.
The Municipal Buildings houses the Forfar Access office.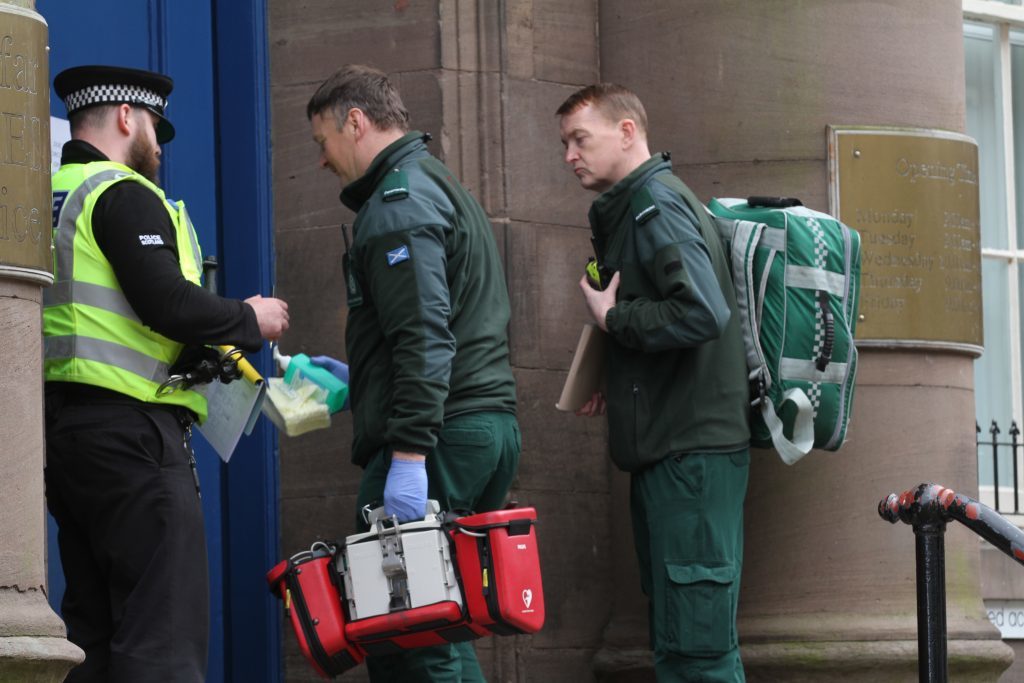 Castle Street, near to East High Street, was cordoned off while police dealt with the incident.
A total of four fire appliances, a heavy rescue unit and a specialist chemical unit were mobilised after the alarm was raised at 1.37pm.
Members of local authority staff were praised for how they handled the discovery of a letter which stated it contained anthrax at offices in Forfar yesterday.
An Angus Alive spokesman said: "As always, our staff followed established mail handling procedures, which are aligned to national security guidance.
"Given there is an ongoing police enquiry, it is not appropriate to comment further at this time."