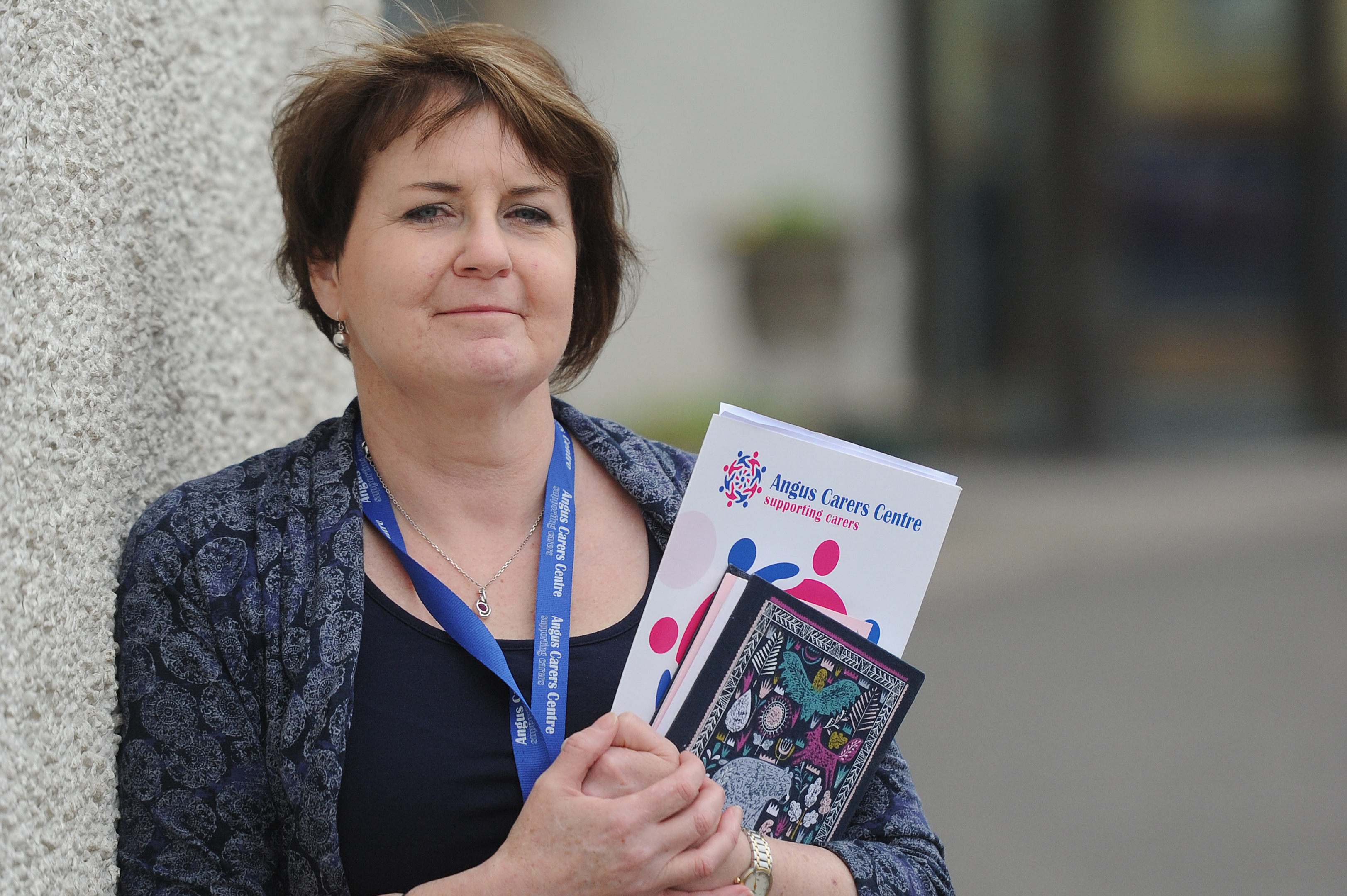 An Angus carers charity is coming under increasing pressure as the number of clients seeking help continues to soar.
Angus Carers Centre now assists more than 2,000 people in the county and its CEO Alison Myles said the work it carries out is increasing in "quantity and complexity".
The charity now has a staff of 24 workers and 81 volunteers and has had to relocate twice in its 21 year history to make room for its expanding services.
Ms Myles described the charity's last 12 months as "very challenging".
She said: "As with many other third sector organisations the quantity of work and complexity of work continues to increase without any increase to our funding.
"More and more of our time is being spent developing new relationships with statutory services, private providers and local business to create new to ways of working together and ensuring the carers' voice is central to the planning and delivery of services.
"This past year has been very challenging as more and more carers rely on us to help them navigate their way around health and social and financial systems, offering sometimes the only source of support.
"We continue to be told by carers that they don't know what they would do without us and that we are the only ones who listen."
Despite the demands on the service Ms Myles said one of the biggest issues was people not seeking help early enough and encouraged carers to come to the organisation for support.
"In the last full year to March we supported 1,850 adult carers, since then this figure has already passed the 2,000 mark," she continued.
"Our staff and volunteers are increasing busy whilst at the same time still having to prepare for the Carers (Scotland) Act 2016 which comes into force in April 2018.
"People that are coming to us now have much more significantly caring roles. We are always looking for people to come to us earlier. A big part of the problem is carer identification.
"The census says there are 10,500 carers in Angus. We suspect it's a lot more than that because some people don't identify themselves as carers.
"Among our challenges is how do we get these people coming into the system for support and how do we make sure that's straight forward for them."
More than 100 carers were welcomed to Carnoustie Golf Hotel for the charity's annual carers' day which sees those attending get time away from their unpaid caring roles.
The carers enjoyed activities including digital photography, iPads for beginners, tai chi, Yoga, flower arranging, relaxation therapy tasters and the opportunity to get professional advice about financial matters.
It is also a chance for people to socialise and share their caring experiences.