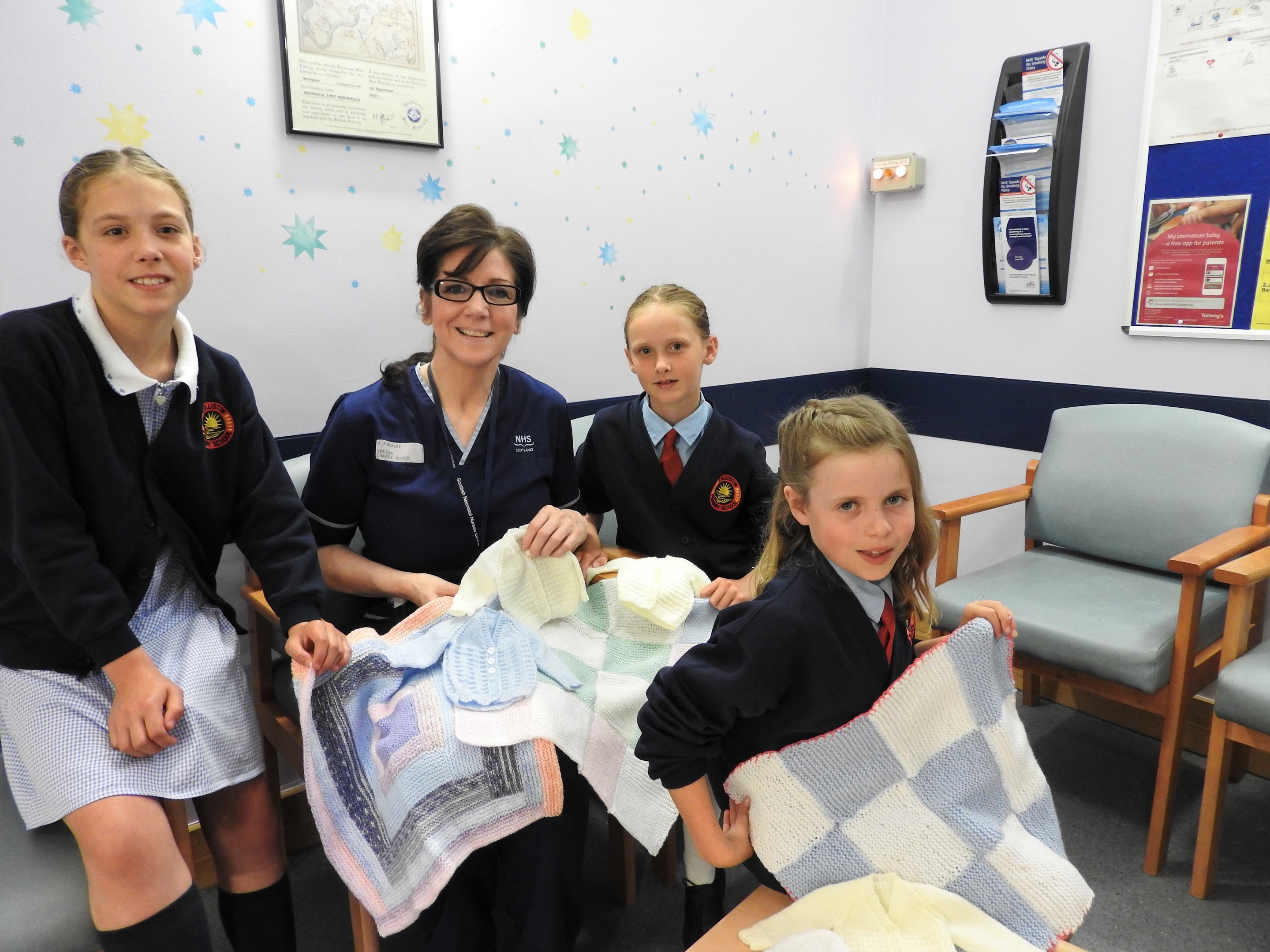 Kids from a Tayside primary school have taken up knitting – to make blankets and jackets for sick babies in the region's intensive care unit.
Children from P4 and P5 at Colliston Primary in Angus have been involved in a project with Colliston Women's Institute who teach the kids every week.
The children eventually make patches which are turned into blankets and jackets.
This year 16 children took part and 47 blankets were handed in to the Neonatal Intensive Care Unit at Ninewells Hospital along with 30 jackets.
Lorna Higgins, head teacher at Colliston Primary School said: "A community member handed in some unwanted knitting needles and wool in to the school and I asked the children if anyone would be interested in learning to knit.
"Several children expressed an interest and when we asked the WRI president if any members could help they were delighted to support us.
"The WRI ladies have organised a rota where two or three ladies teach the children to knit during 'golden time'.
"This year 16 children were involved and, as well as learning the skills to knit, they have contributed to making the blankets for the Special Care Baby Unit at Ninewells Hospital.
"The children and WRI ladies look forward to the Friday afternoon sessions as there is always lots of chatting and laughing taking place, making it a fun session all round."
Lia Pert, Katie Briggs and Ellis McEwan handed in the blankets with Women's Institute members Eileen Cumming and Margaret Treger.
Senior charge nurse Alison Findlay said, "The knitted garments and blankets remove the 'clinical' aspects of our environment for babies and parents.
"They help maintain our babies' temperatures and staying warm is very important.
"I know how much parents, families and staff appreciate receiving such lovely items and they benefit our babies in NICU."
Janice Reilly, Clinical Education Nurse for the Neonatal Intensive Care Unit, said it was "a fantastic project to be involved with".
Mrs Treger, from the ladies group, said the members thoroughly enjoy spending time with the children and described them as "great fun".
"We receive letters from the kids thanking us for our efforts and we really appreciate it," she said.
"It's fantastic that we are able to teach them how to knit while making blankets for such a worthwhile cause."
The institute is the biggest in Angus and meets every third Tuesday of the month – except in July and August – at the Colliston Hall.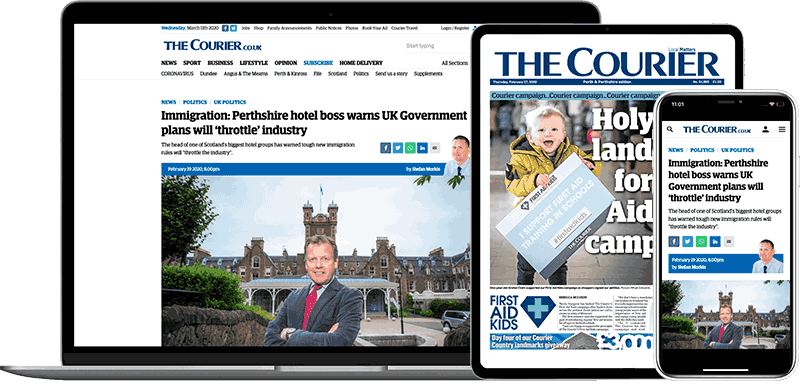 Help support quality local journalism … become a digital subscriber to The Courier
For as little as £5.99 a month you can access all of our content, including Premium articles.
Subscribe