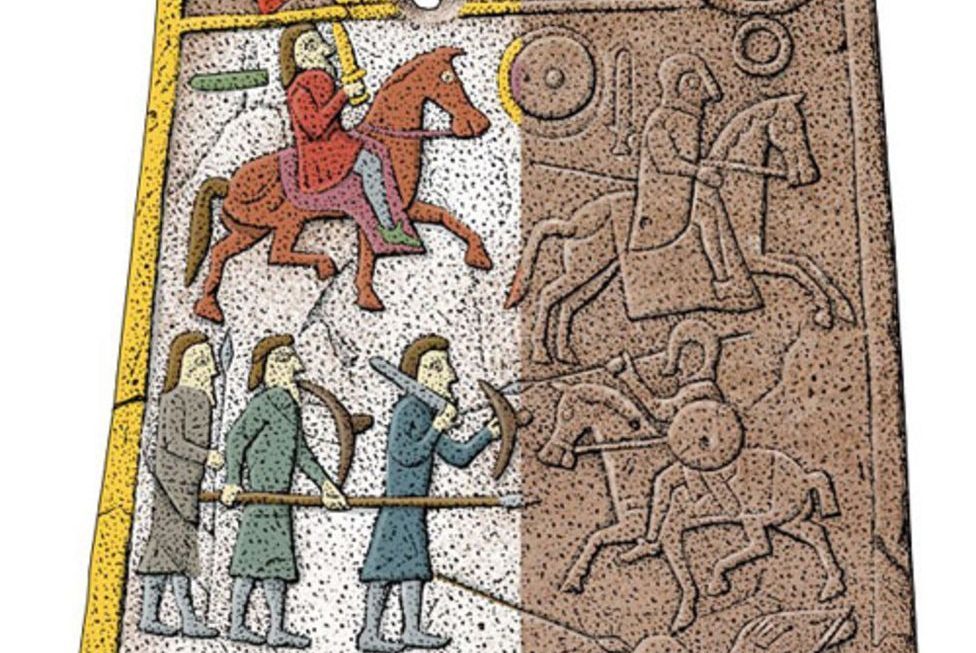 A new project may rock modern ideas that the ancient Picts were "savages", according to an Angus expert.
The Picts harried the Romans so much the occupying force built a wall to protect themselves from the depredations of the "painted ones".
Beside archaeological evidence left in iron age settlements between the Forth and the Highlands, little is known about the Picts and no evidence of their language survives.
The biggest clues to their activities, battles and relationship with early Christianity lie in their ornately carved stones.
Historic Environment Scotland (HES) has commissioned a series of full-colour versions of significant stones, including those of Angus and Highland Perthshire.
It is hoped the versions will mirror how the originals looked before 1,500 years of wind and rain brought them back to bare stone.
Historian Norman Atkinson, who was awarded an OBE for his services to culture in 2014, was consulted on the project regarding the four Aberlemno stones, Scotland's most impressive group of standing sculpted stones.
"Some visitors will certainly find the coloured illustrations helpful, but to others they will be misleading, so it's a real case of swings and roundabouts," he said.
"I would hope that they will help more folk realise that the Picts were not uneducated savages, who did have a rich cultural background and appreciated fine things.
"It's not a new theory, since I had casts of the Inchbrayock stone in Montrose Museum painted in the 1980s, and they're still on display.
"I seem to remember archaeologists in Orkney finding a symbol stone which had traces of coloured pigment on it, so there is some evidence.
"Their painting abilities, especially considering illuminated manuscripts are not in question."
Archaeologists and historians have long debated the origins and activities of the Picts, and HES admits the idea they painted their carved stones is speculative.
To add colour to their carved stones they would have used minerals and plants to make their paints, says HES.
Added to that were the Romans, who used colour on their sculptures and were a "significant cultural influence" on the Picts.
"The hypothesis is supported by many Pictish scholars as probable or at the very least possible," said HES.
"We drew on their advice throughout this project."
Stones with the new interpretation panels include the Aberlemno II stone which is commonly interpreted to show the Battle of Dun Nechtain in 685AD, which saw a Pictish army defeat invaders from Northumbria.
The Dunfallandy Stone in Pitlochry may represent the biblical meeting of St Paul and St Anthony, or the conversion of a significant Scottish figure from paganism.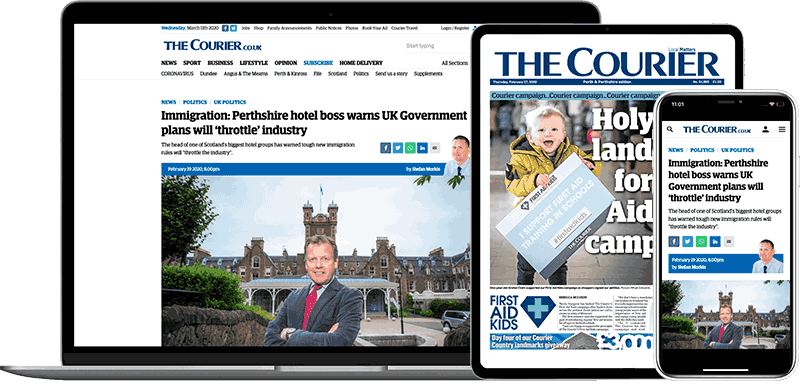 Help support quality local journalism … become a digital subscriber to The Courier
For as little as £5.99 a month you can access all of our content, including Premium articles.
Subscribe