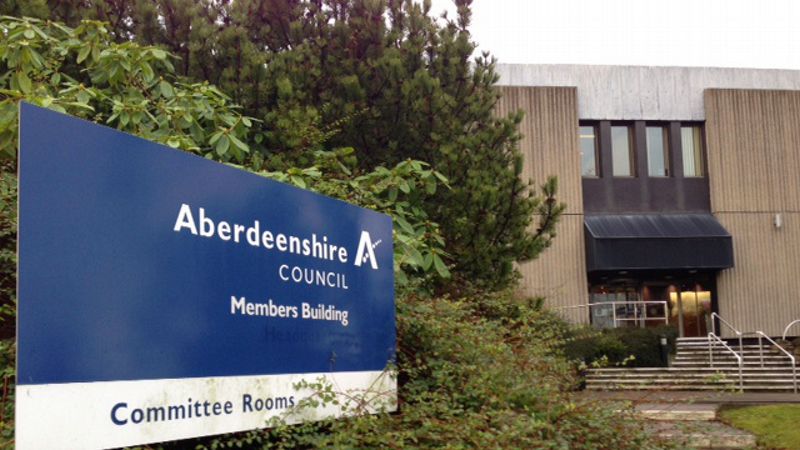 Aberdeenshire Council has confirmed a cull of mini recycling points provision across the area,  in a move aimed at saving around £400,000.
From the end of this month only glass and textile will be taken at the smaller locations, with council chiefs encouraging residents towards putting material in the blue-lidded bins which are collected every two weeks.
The authority said the change will reduce the environmental impact of its waste collection system and is now pursuing more locations where glass and textile bins can be installed.
Separate cardboard bins at the mini recycling points will also be removed – as cardboard of all types can also be placed in the blue lidded kerbside recycling bins.
The council said there had been a "notable drop-off" in the amount of materials being taken to mini recycling points by householders since the current kerbside collections were introduced in 2015.
It also hopes the move will help prevent the misuse of mini-recycling points for the disposal of trade waste, but fears have emerged that the by-product may simply be an increase in fly-tipping.
Contamination levels are also higher at the mini recycling points than at recycling centres.
"Households can still recycle exactly the same materials and have it collected in their blue lidded bin from the kerbside," said the council's head of roads, landscape services and waste management, Philip McKay.
"Although households are restricted to one landfill bin, we will supply additional blue lidded recycling bins free of charge in order to encourage as much recycling as possible.
"By giving residents the option of using mini recycling points as well as the kerbside service, we are running vehicles just for this, while there is capacity within our current domestic kerbside collection vehicles.
"It is expected there will be no reduction in the amount of recyclate recovered in Aberdeenshire, but there will be benefits for the environment and the council's budget, in the region of £400,000."
Community waste officers will be speaking to local community councils about the changes to recycling points.