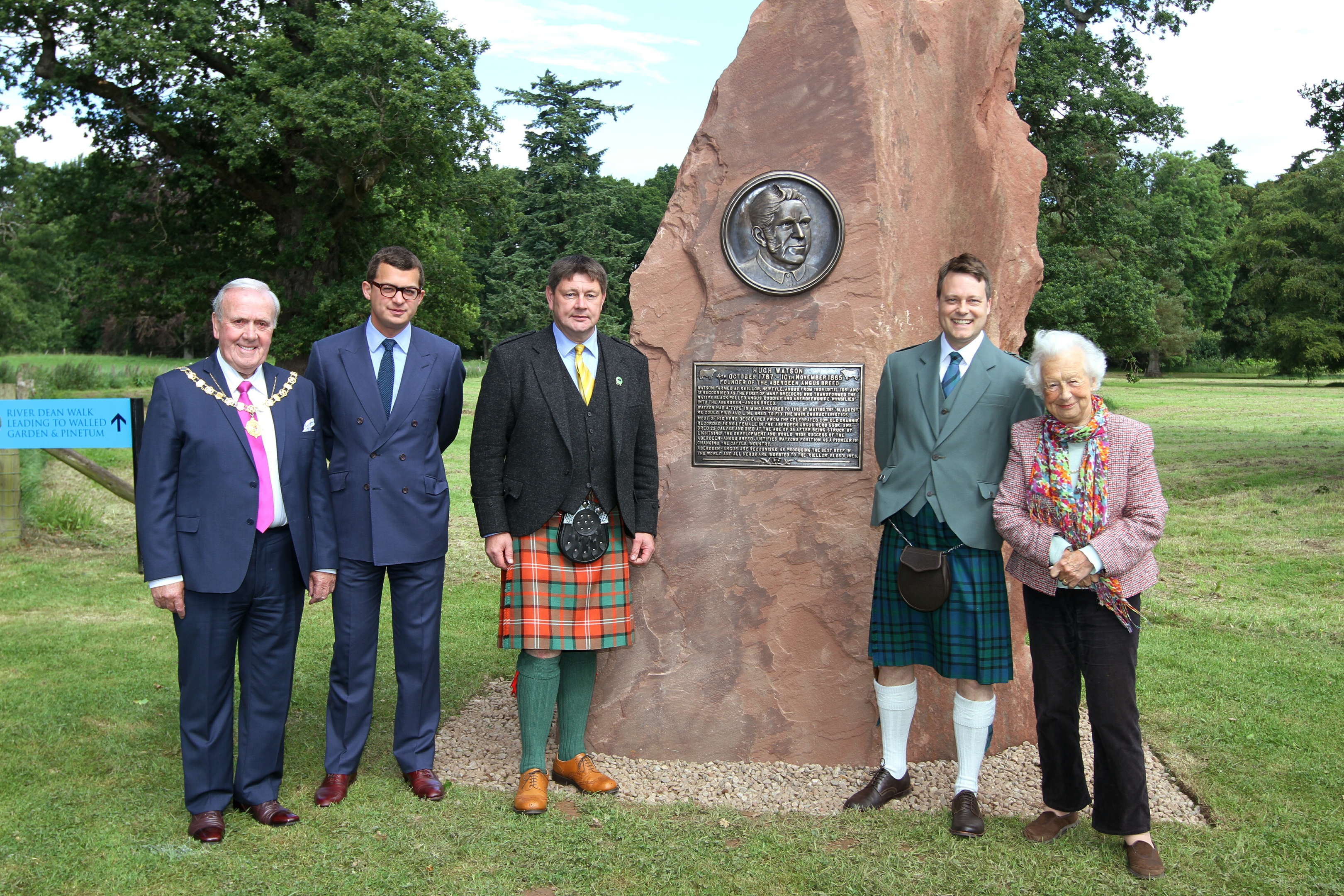 The founder of the world's most successful beef breed has been honoured with a memorial in an Angus castle's grounds.
Hugh Watson began farming Aberdeen-Angus cattle in the 19th Century near Newtyle, starting a bloodline that has a reputation for its quality and character.
The Aberdeen-Angus Cattle Society, which champions the breed across the UK and Ireland from its base in Perth, revealed a granite memorial to Watson in the shadow of 14th-Century Glamis Castle on Saturday.
The unveiling came as the centrepiece of the Aberdeen Angus World Forum, which is travelling the UK, and was carried out at a private reception by the 19th Earl of Strathmore and Kinghorne, Simon Bowes Lyon, and his grandmother Mary, Dowager Countess of Strathmore.
The memorial, designed by local craftsman Roddy Mathieson, is now available to view by the public.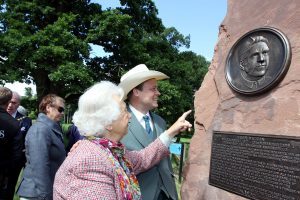 Alex Sanger, chairman of the forum organising committee, said: "We are delighted to welcome our international visitors to Angus and to let them have the first chance to see the memorial.
"Glamis is the ideal location for this as not only was Hugh Watson a local farmer, Queen Elizabeth the Queen Mother, whose childhood home was Glamis, is a past patron of the Aberdeen Angus Cattle Society and was a big supporter of the breed."
Guests enjoyed local food and drink from the likes of Hamish's Hogs and M&G's on the Road fish and chips, Park Brew beer, Forfar bridies and Arbroath smokies, strawberries from East Scryne Farm, and Mackay's jam.
Watson was a tenant farmer on the Strathmore estate, and his legacy has a "connection" with Glamis, the earls and countesses of Strathmore, and farming in the area.
The stone sits at the start of the popular nature walk from the castle to the Dean Water, with early sketches commissioned from Duncan of Jordanstone graduate Roddy Mathieson of Mobile Foundry.
The castle, where the late Queen Mother spent much of her childhood, was home to the 13th and 14th earls of Strathmore when the breed first became known.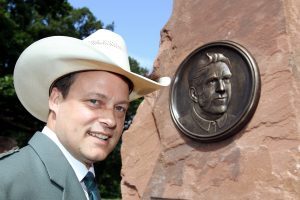 Watson became the tenant of Keillor Farm in 1808 and gathered stock widely from the polled, black cattle of north-east Scotland, called "doddies" and "hummlies".
The breed's reputation was cemented by the close breeding of Keillor bloodlines by William McCombie at Tillyfour, Aberdeenshire from 1824.
Sir George Macpherson-Grant returned to his inherited estate at Ballindalloch, on the River Spey, from Oxford in 1861 and took up the refining of the breed that was to be his life's work for almost 50 years.