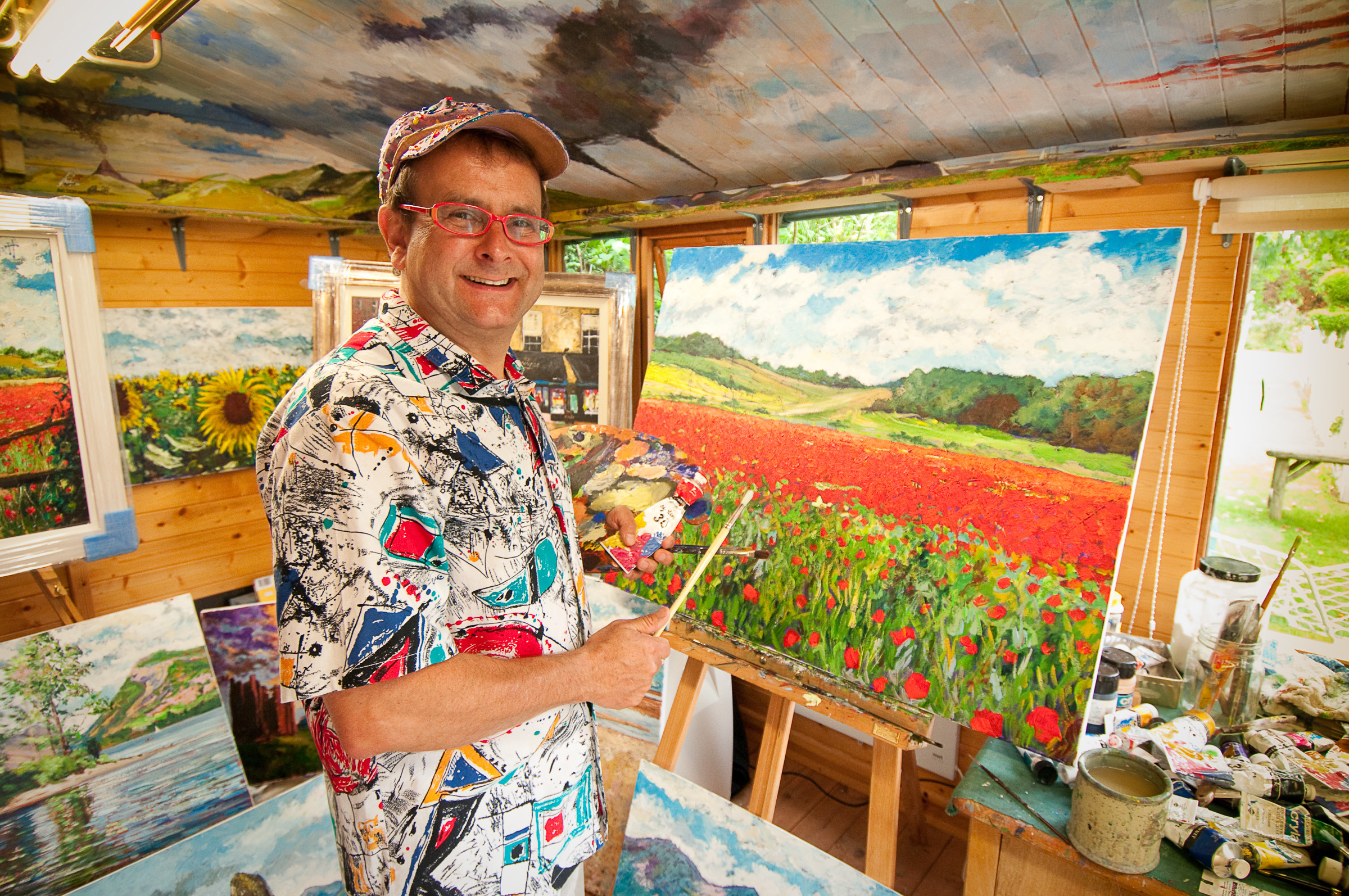 Wacaday legend Timmy Mallett has told how a macaroni pie-fuelled cycle trip through Tayside has provided inspiration for "Mallett's Palette".
The wacky TV star-turned-artist got straight to work after returning from his adventure through Courier Country having been left "really thrilled by what I saw".
Timmy has previously taken inspiration from Tayside and his artwork includes paintings of the Tay Rail Bridge, Broughty Castle and the Arbroath cliffs.
Macaroni pie – food of the gods! pic.twitter.com/zPBwBW3R91

— Timmy Mallett (@TimmyMallett) July 6, 2017
The Mallett's Mallet presenter enjoyed an "utterly brilliant" cycle trip down the east coast last week after visiting his elder brother Martin in Aberdeen.
The 61-year-old – who was joined by TV presenter Lorraine Kelly's husband Steve – said he got his paint brushes out when he got home to get the scenes he captured on canvas.
"I started work this week – I couldn't wait to get these scenes on canvas," he said.
"I was really thrilled by what I saw and found myself thinking: 'Why has it taken me so long to come back?'
"I'm already looking forward to coming back. You can't keep me away – I adore this place."
Timmy said his cycle trip last week was "really, really special" and he was blown away by the "warm and generous welcome" and the area's macaroni pies – a delicacy he described as "just delicious".
He was equally impressed by Dunnottar Castle in Stonehaven and described Montrose Harbour as "magnificent" and "incredible".
Timmy and Steve took the cycle path to Arbroath and followed the "woodsmoke" and enjoyed the town's famous delicacy.
He said: "I fell in love with Arbroath in 1988 when we went there to film Wacaday and it's a place that's dear to my heart.
"Steve was my cameraman on Wacaday and we went back to the same shop for our smokies and so many happy memories came flooding back.
"We just sat there remembering all of the things that happened back then and it seemed like yesterday."
The duo then enjoyed "unbelievable views" as they made their way through Carnoustie to East Haven where was impressed by the sense of civic pride.
Timmy was left hugely impressed by the public toilets which were taken over by the community and renamed the 'Wee Gallery' as original paintings are also hung on the wall.
The presenter enjoyed catching up with Broughty Ferry Gala Week and taking a closer look at the places made famous by Bob Servant in the radio and TV show.
Macaroni pie – Perth perfect@visitperthshire pic.twitter.com/ylGOWFfdFO

— Timmy Mallett (@TimmyMallett) July 7, 2017
"Neil Paterson is very funny and I just love Bob Servant," said Timmy.
"I first came across him when I listened to the radio version and it's great that it's given Broughty Ferry some extra exposure because it's a beautiful place."
Timmy ended his east coast pilgrimage in Perth before going back home.
The presenter developed a love of painting from an early age and studied history of art as part of his degree at Warwick University.
His oil paintings are now sought after by collectors in the UK and across the world.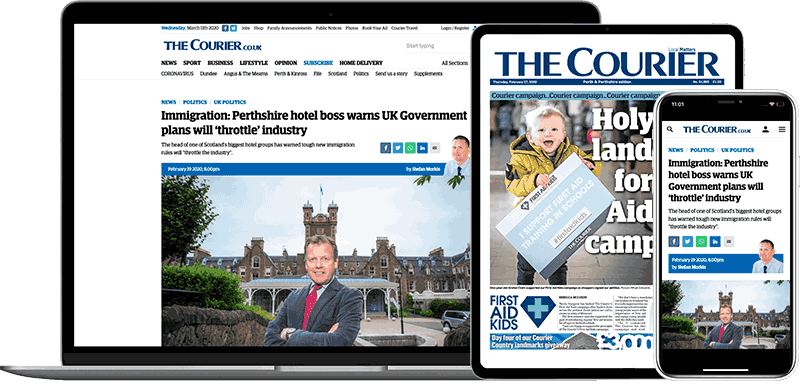 Help support quality local journalism … become a digital subscriber to The Courier
For as little as £5.99 a month you can access all of our content, including Premium articles.
Subscribe