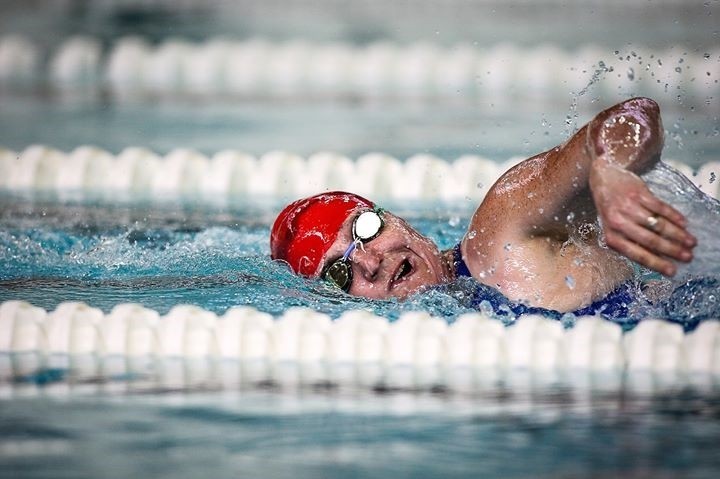 A former Tayside army captain has returned from Chicago with a medal haul after representing Team GB in the Warrior Games.
Laura Fermor brought home four gold and one silver which she said made the last nine years of surgery hell "all worth it".
Laura, 34, served for seven years in The Royal Logistic Corps, before being medically retired in October 2013 after receiving life changing injuries in 2008.
The former Carnoustie High School pupil suffered with depression as her health struggles took their toll but she eventually won a five-figure payout after a long-running battle.
Laura was selected to represent Team GB at this years' Warrior Games which she said "has given me my self pride back".
She said: "The jet lag is kicking in but the tiredness is a small concession for my medal haul.
"I brought back four gold medals and a silver medal.
"I feel on top of the world, and it makes the last nine years since I got injured all worth it."
Laura, who was born in Dundee and attended Monikie Primary School, now lives in Spittalfield, Perthshire, with her husband Kevin.
The St Andrews University graduate sustained her injury while conducting a fundraising march along Hadrian's Wall in May 2008 with the corps.
She said: "I competed in the track athletics in a racing wheelchair and took fourth place in the 200m.
"To have just missed out on a medal was disappointing but spurred me on to win the gold medal in the seated shot putt for my injury classification.
"It was an incredible feeling to win the gold as I hadn't expected to win anything at the Games.
"After my injury, I never believed I could get back into competitive sport again, let alone win medals.
"I had gone to Chicago with a fierce desire for success but hadn't allowed myself much except hope."
Laura won three gold medals and a silver medal in the pool after pushing herself through the pain barrier.
She won gold in the 50m and 100m freestyle and the 50m backstroke as an individual and was part of the relay team which took the silver medal.
She said: "The sense of achievement I had and continue to have has made an enormous positive impact on my recovery.
"It has given me something to feel proud of again."
Around 265 wounded, ill and injured service members and veterans from the USA, UK and Australia participated in the competition.
Laura said: "In a way, it has allowed us to make peace with our situations, and whilst there are many things changed since the days of my military service, I still have the forces 'can do' attitude.
"To be in the presence of so many inspirational people was a once-in-a-lifetime opportunity, and one which I never thought was remotely possible after my injury in 2008.
"I intend to continue with my training in order to attend selection for the 2018 Invictus Games, which are being held in Sydney Australia next September."