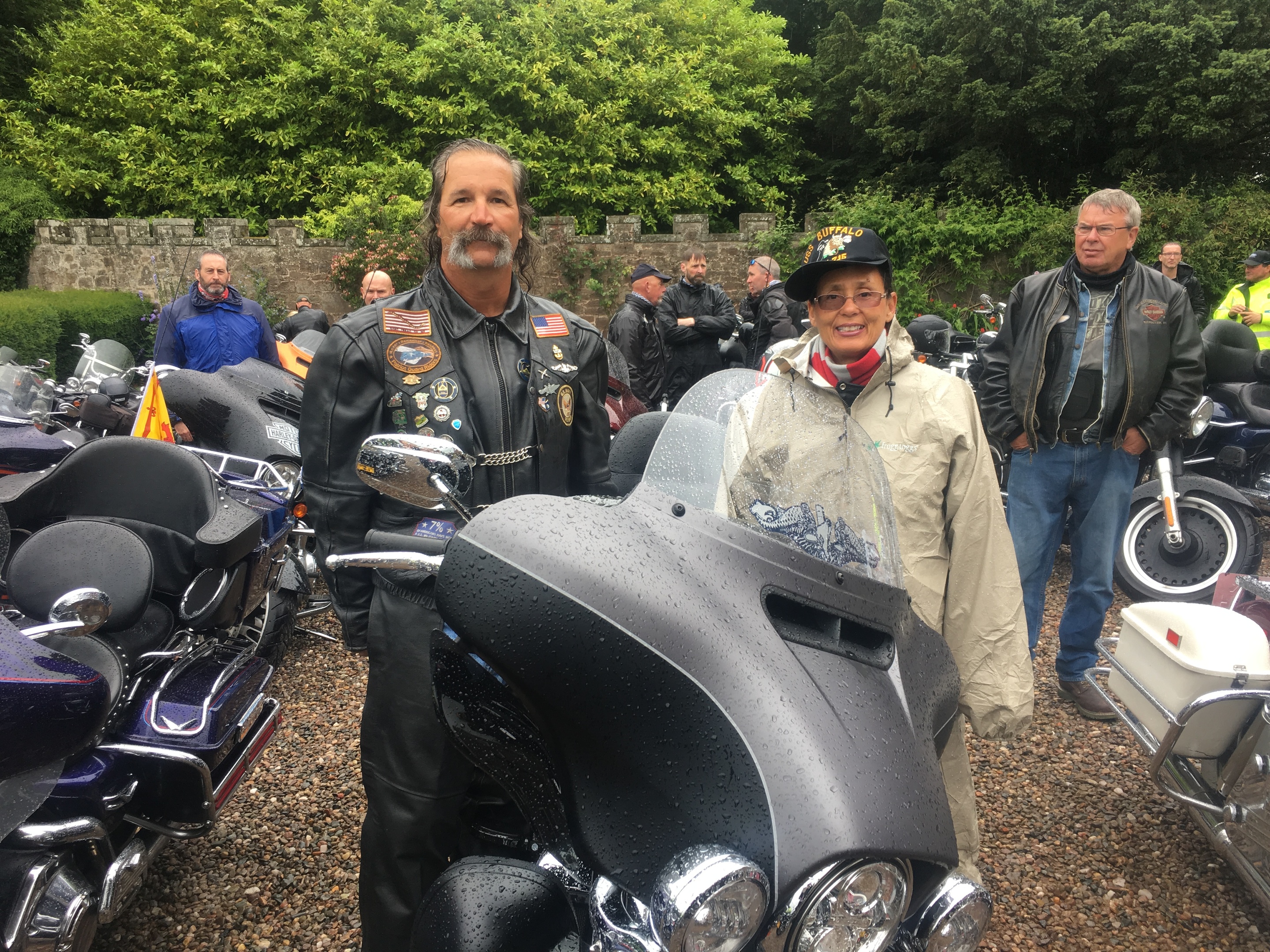 The Harley Davidson in the City festival returned with a roar on Saturday.
Hundreds of bikers gathered in Brechin to celebrate the Angus link to the Harley Davidson family.
They rode together from Brechin Castle to the Davidson Cottage in Aberlemno where the grandparents of the Davidsons who co-founded Harley Davidson lived.
Crowds lined the streets to watch the bikes start off on the 40 mile route.
There are also funfair attractions, a classic bike display, children's disco and live music in Brechin as part of the festival.
HDITC chairman Bill Sturrock said he was delighted at the turn out to the event.
He said: "The weather didn't do us any favours but the bikers don't mind that. We really appreciate the effort some people have made to be here, including people coming from America and France."
The One Show informed the festival on Friday afternoon that they would not be filming a report for the BBC One programme but Bill said he hoped they might come next year.
He explained: "We're not quite sure what the story is but the presenter Andy Kershaw had to pull out.
"They were desperately trying to get another presenter in place but no one was available so it's been postponed. Hopefully they'll be here next year.
"The producer was very apologetic about the whole thing."
The enthusiasm of the bikers was not dampened at all by the wet weather.
Larry Neth and Deb Whetsel travelled to the event from Denver, Colorado and hired a Harley when they arrived in Edinburgh.
Larry, who was based at RAF Edzell from 1978 to 1980, said: "I was married to a Scot and my daughter was getting married a couple of years ago and my nephew was telling me all about the festival.
"It immediately went on my bucket list. We travelled for the festival and to visit friends and family. We tried to bring the warm weather with us but it didn't work.
Deb, who was visiting Scotland for the first time, added: "It's been fun. Everyone is so friendly and making us welcome and we're really looking forward to the rest of the day.
"We are here for a week. We're looking forward to riding around the countryside and admiring some Scottish castles."
Harley owners David Cay and Brian Johnstone travelled from Aberdeen for the event.
David said: "It's our first year doing the ride-out. It's something we've wanted to do for a while. We are making a day of it."
Jason Moir, from Brechin, added: "Some people have travelled a long way to be here so we wanted to support a local event. If everyone supports it then it gets bigger and better every year. I understand the time and effort that people put in to organise it."
This year's event cost around £15,000 to stage, largely due to insurance and policing costs.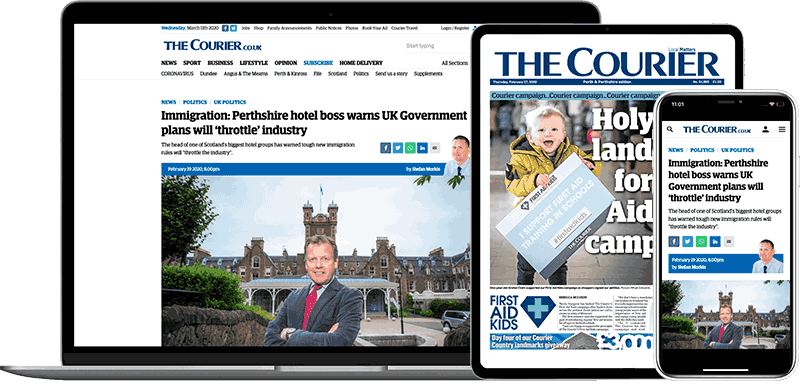 Help support quality local journalism … become a digital subscriber to The Courier
For as little as £5.99 a month you can access all of our content, including Premium articles.
Subscribe