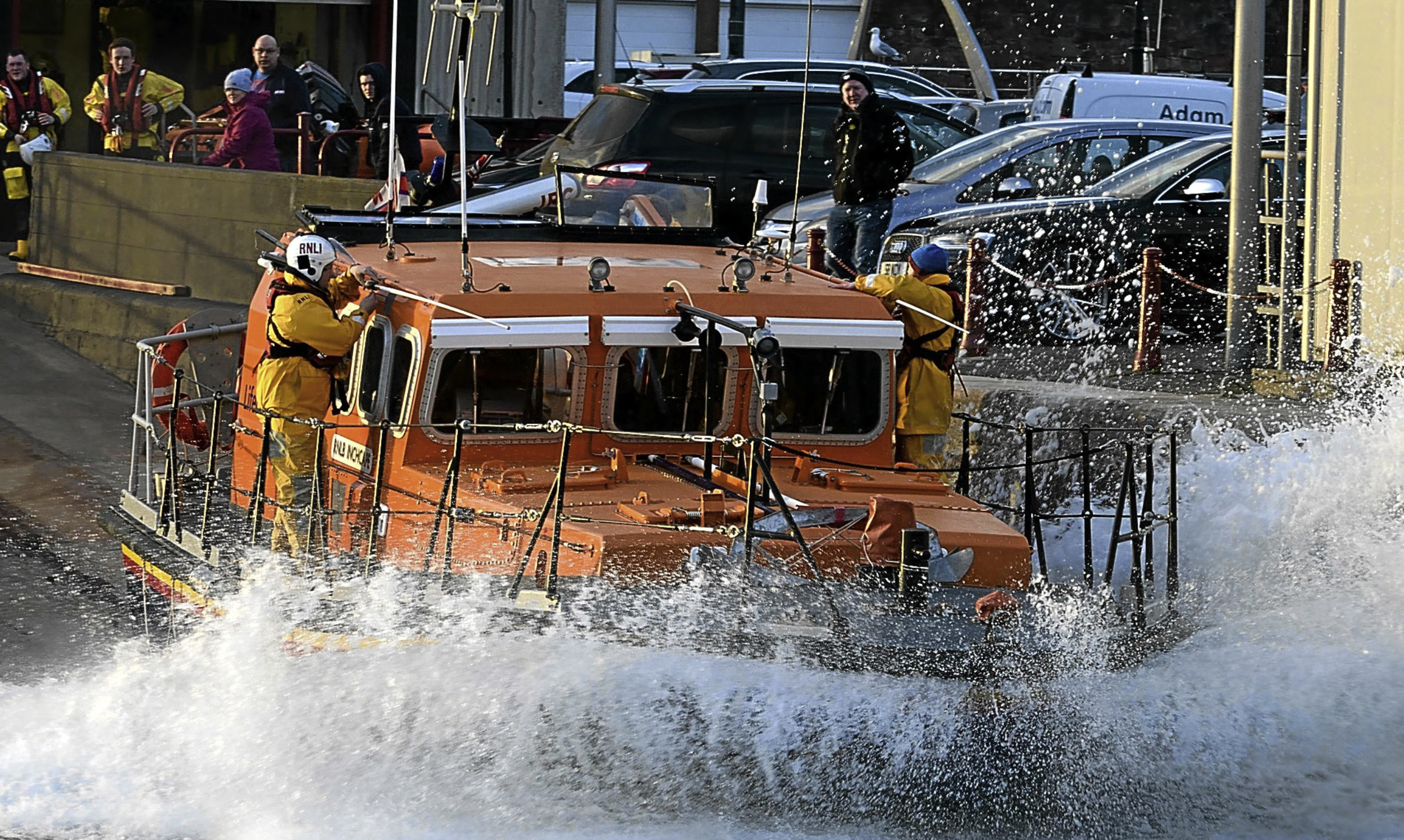 A multi-agency rescue was launched early on Sunday morning after a woman became injured at Arbroath cliffs.
Both Arbroath lifeboats and Coastguard teams from Carnoustie and Montrose were involved in the operation as well as police and ambulance.
The alarm was raised at around 6.15am when the Scottish Ambulance Service received a call stating a woman had slipped on the rocks a mile east of Arbroath Harbour.
Arbroath lifeboats launched at 6.22am and when they arrived the ambulance crew was on the scene.
It transpired that the woman had fallen on one of the cliff paths.
Coastguard staff helped the woman to a waiting ambulance for treatment to her leg injury.
A Maritime and Coastguard spokesman said: "The Ambulance Service requested Coastguard assistance as it was quite a difficult location.
"The tide was coming in fast and there was an indication that she might have become cut off. However, she was safely recovered.
"The inshore and all weather lifeboats from Arbroath launched and Montrose and Carnoustie Coastguard also attended.
"In these situations it is sometimes easier to transport the casualty on the lifeboat by sea. It's an assessment that's made on scene.
"However, in this instance the Coastguard rescue teams carried her up the cliffs to waiting paramedics.
"Montrose Coastguard reported that they had the casualty on the cliff path at 7.07am and handed her over to the paramedics at 7.26am."
A police spokesman said: "A female fell on an uneven path at Victoria Park. An ambulance was called and she was stretchered off the park."