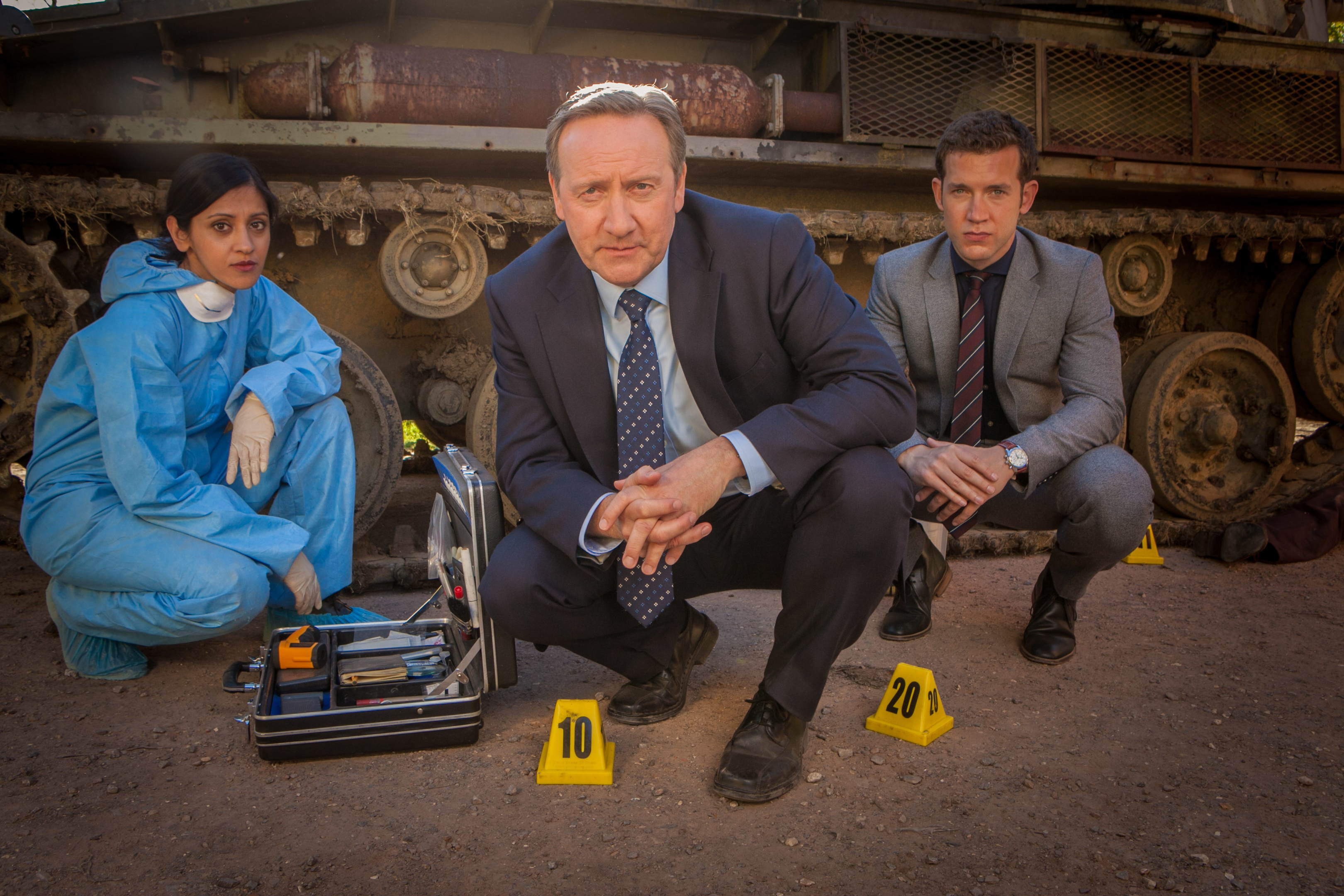 An ambitious bid has been launched to get Detective Chief Inspector Barnaby to swap Midsomer for Montrose.
Edinburgh University student Hunor Deak has written to the writers of Midsomer Murders to get them to film a few episodes in Angus as part of a Scottish special.
It could mean DCI Barnaby investigating arson in Auchmithie; cannibalism in Carnoustie; a decapitation at Dunnichen; a garotting at Glamis; a mutilation in Monikie; or torture in Tealing.
The show set in the wealthy isolated English county of Midsomer follows the efforts of Detective Chief Inspector Barnaby — first played by John Nettles and most recently by Neil Dudgeon — to solve the endless crimes that occur in the area.
The series is usually shot in the rural countryside around Oxfordshire and Buckinghamshire in locations such as Brightwell Baldwin, Thame, Great Haseley, Latimer, Nettlebed, Stanton St John and Worminghall.
Hunor, 19, said: "I think Angus has a certain atmosphere that would be fitting for a murder series.
"Towns like Arbroath and Montrose lost hope in themselves.
"People forgot their great history and in my opinion should take more pride in it.
"It would be good if the county could gain more respect internationally
"I love Midsomer Murders.
"It somehow manages to get away with violent murders by putting them into a political and cultural context.
"Angus would be a great choice since it is one of the most Scottish parts of Scotland.
"This place inspired Sir Walter Scott.
"This place witnessed The Declaration of Arbroath being sealed in 1320.
"The county is home to countless castles, railways and museums."
First year geology student Hunor, who is originally from Transylvania, Romania, moved to Arbroath six years ago and fell in love with the town before relocating to Edinburgh to study.
He grew up in Romania reading Sir Walter Scott's novels which immortalised the nearby fishing village of Auchmithie from where the original 'Arbroath Smokie' hails.
Hunor said: "Places like the Arbroath Abbey, Lunan Bay, the classic car show at Glamis Castle and the old bridge of Arbirlot would be perfect settings for filming.
"The county has council housing, old fishing villages, giant mansions, abandoned ruins, vast stretches of beaches and great rural farmland — it would be a great playground for crime writers.
"The land of the Red Lichties would be a perfect place for the Barnaby clan to investigate murders."
Former Arbroath High School pupil Hunor, whose family still stay in the coastal town, previously tried to persuade ex-president Barack Obama to visit Arbroath during a trip to Scotland earlier this year.