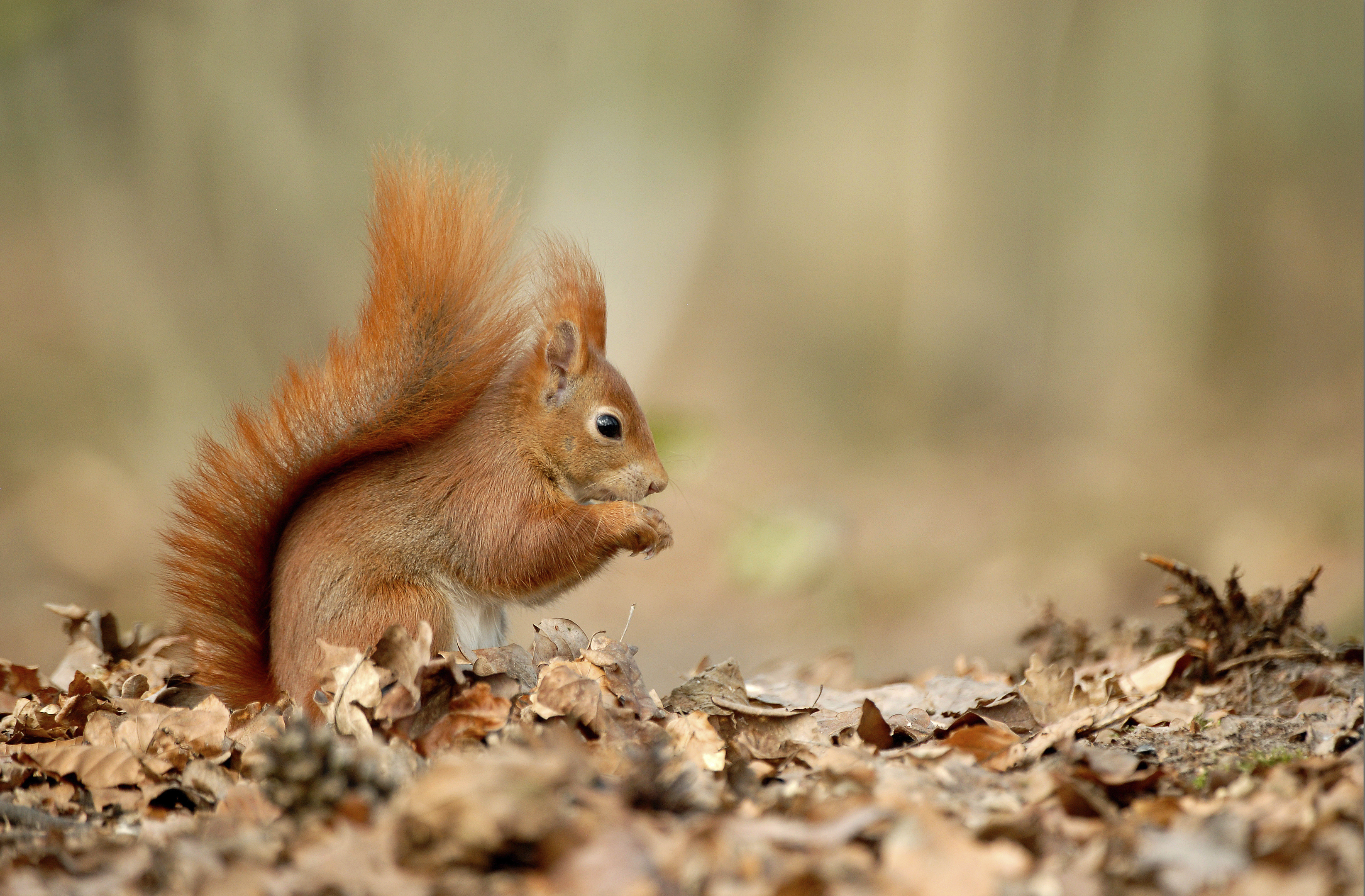 Wildlife experts want to recruit an army of spotters in the effort to stop the deadly advance of grey squirrels across Scotland's Highland Line.
The non-native grey is the arch enemy of the country's core red squirrel, a species numbering less than 125,000, with fears that it may be wiped out completely within a generation.
As well as being out fought for food and resources by the invasive variety introduced to England in the mid-1800s, the red squirrel faces the catastrophic threat of the squirrelpox virus carried by its grey cousin.
In a bid to control grey squirrel numbers and prevent the squirrel parapox spread, the Saving Scotland's Red Squirrels project was forged in 2009, a collaborative initiative led by the Scottish Wildlife Trust.
Thanks to the SSRS project, the spread of the grey squirrel has been halted at a so-called Highland Line which includes a stretch across the top of Courier Country from Montrose to Stonehaven.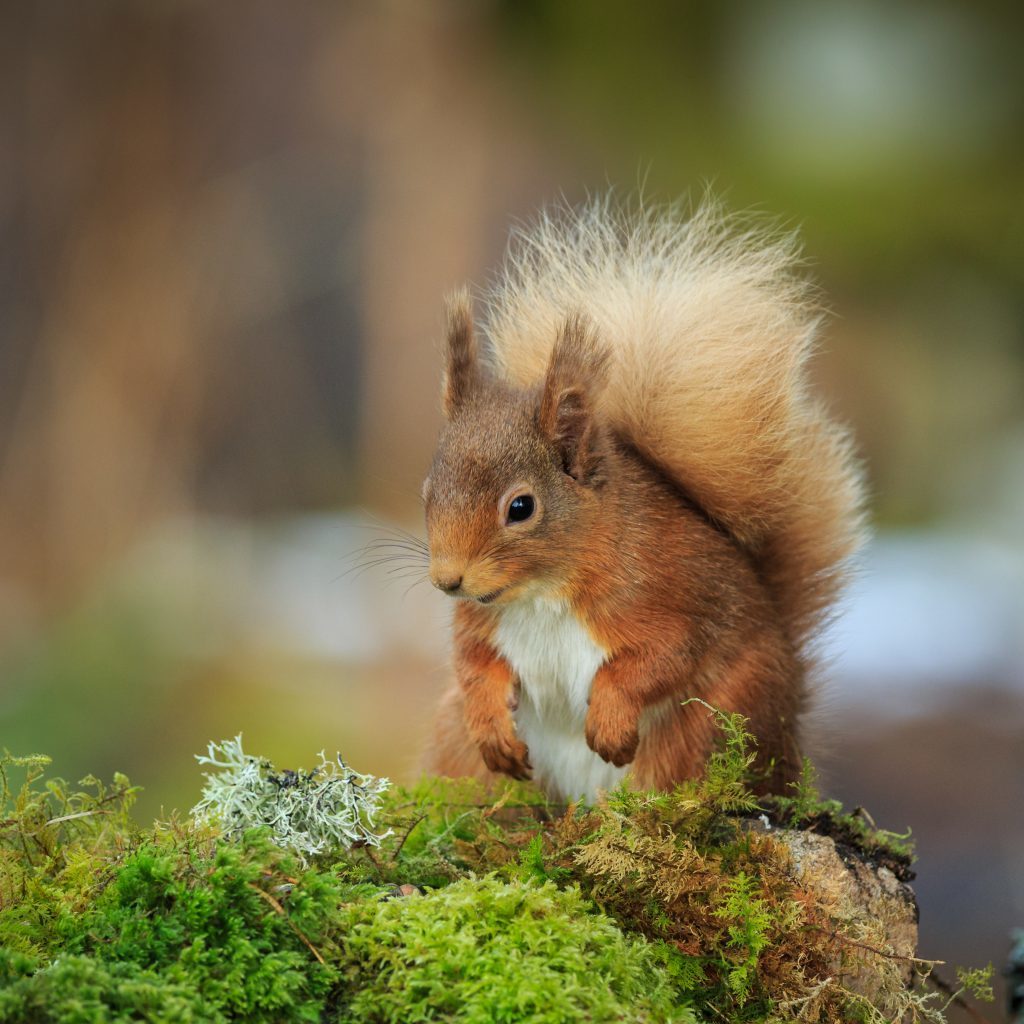 But fresh fears have emerged that grey squirrels may be venturing into the corridor between Angus and Aberdeenshire after sightings of the unwelcome characters in the Mearns.
Locals are now being asked to record any sightings of grey squirrels to help the project react quickly to any emerging threat.
North east SSRS conservation officer Matt Nuttall said: "All red squirrel populations north of the highland line are grey squirrel-free.
"The only exception to this is in Aberdeenshire and Aberdeen city where grey squirrels were independently introduced in the mid-20th century.
"A critical factor is that the grey squirrel population in Aberdeenshire is isolated from the grey squirrels in the south.
"This means that the squirrelpox virus does not exist in the north east, and the grey squirrel populations are unable to breed.  It is of critical importance to red squirrel conservation that these two grey squirrel populations are kept separate."
He added: "The area between Montrose and Stonehaven is the key gap. "
Strategic grey squirrel control is undertaken on the borders to ensure the gap does not close and the natural environment also lends a hand but there have been two recent sightings of grey squirrels in Laurencekirk.
"This is not the first time, and there is no cause to panic, but we would like to build a better picture of the local situation," added Mr Nuttall.
"SSRS staff will be conducting survey work in the area over the next few weeks to see if we can detect any grey squirrels.
"But we also ask that members of the public remain vigilant, and if they see a grey (or red) squirrel, to please report it on our website (https://scottishsquirrels.org.uk/squirrel-sightings/) or call me on 01224266526 / 07818533323," he said.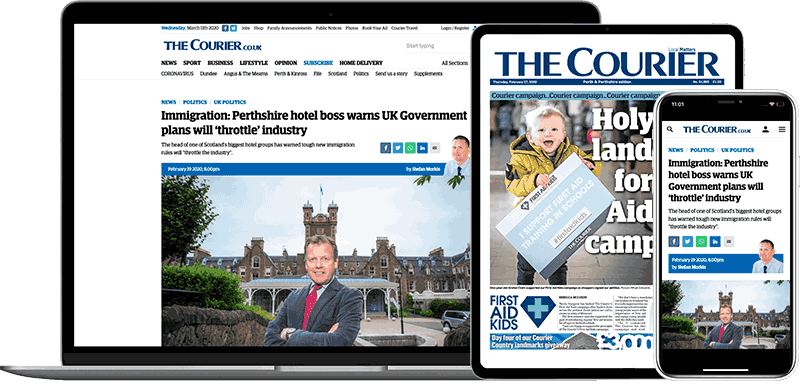 Help support quality local journalism … become a digital subscriber to The Courier
For as little as £5.99 a month you can access all of our content, including Premium articles.
Subscribe