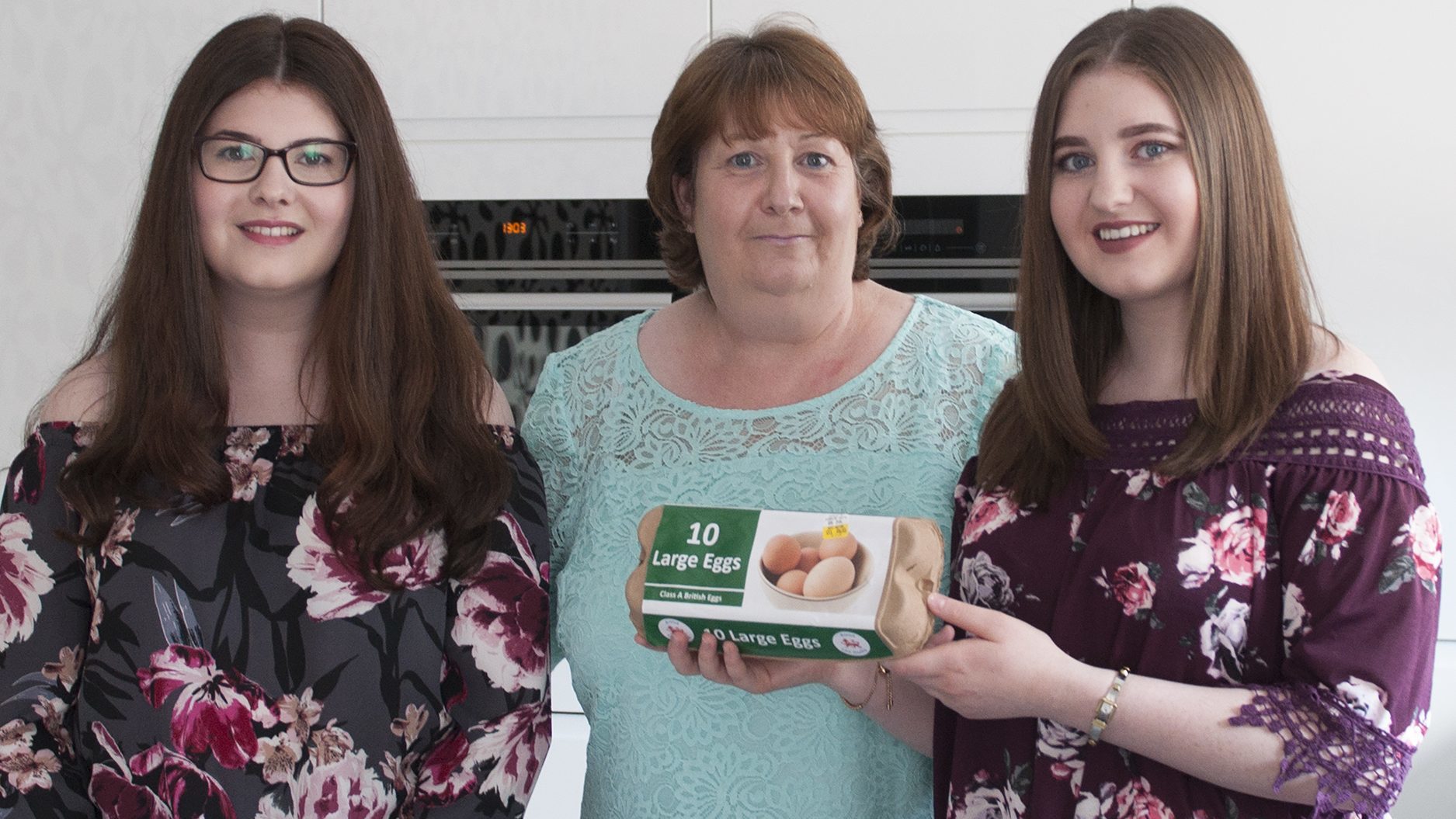 An Angus family have cracked almost incalculable odds with an egg-ceptional box of double yolkers.
The past few days have been a smashing success for the Soutars from Letham after a box of ten eggs picked up from a shop in Forfar turned out to be a full house of doubles, in what has been described as the ultimate buy one, get one free deal.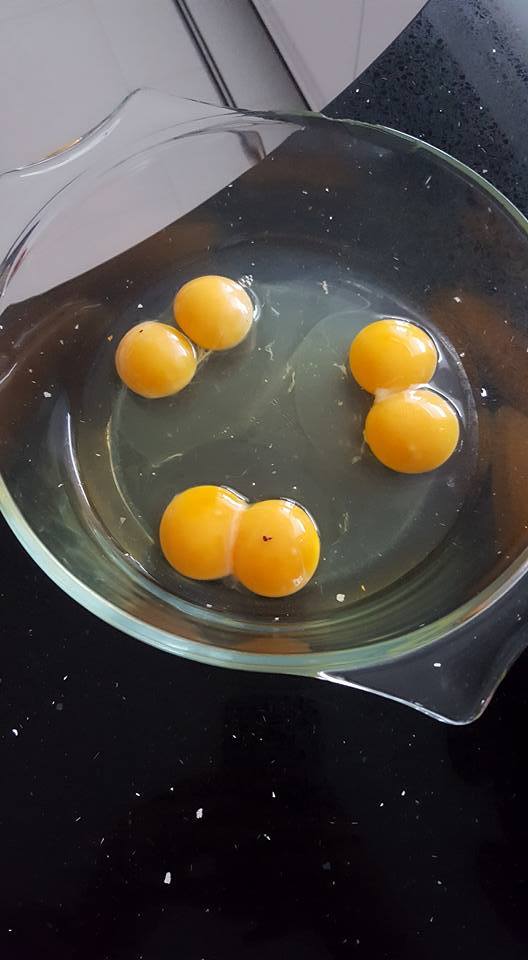 And with the chances of landing one double yolker panning out in the region of a thousand to one, it's no egg-ageration to say the family have been left scrambling for the calculator to tot up odds thought to be sunny-side upwards of trillions to one.
Mum Kathleen picked up the box of ten from Forfar's B&M store last week, but even when the first couple turned out to be doubles there was no indication of the egg-citement about to unfold for herself, daughters Chloe, 18, Charlie, 15 and dad Ally in the coming days.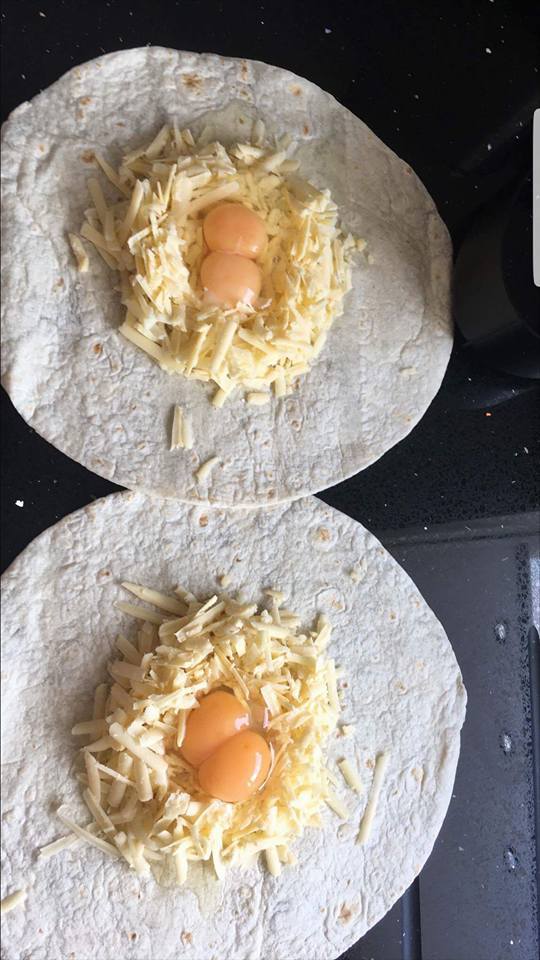 "On Friday we cracked the first two, which were double yolkers and I thought that was quite unusual," said Kathleen.
"One of the girls was then making pancakes and those eggs turned out to be doubles. We got to five and thought that surely there couldn't be any more."
By the time Sunday morning breakfast came the shell-shocked Soutars still believed that an eggs-quisite ten out of ten was an impossibility, but the last one from the box completed the full house.
"Ally said he fancied a boiled egg, but we wouldn't have known whether it was a double yolker or not, and we were just amazed when the last one was."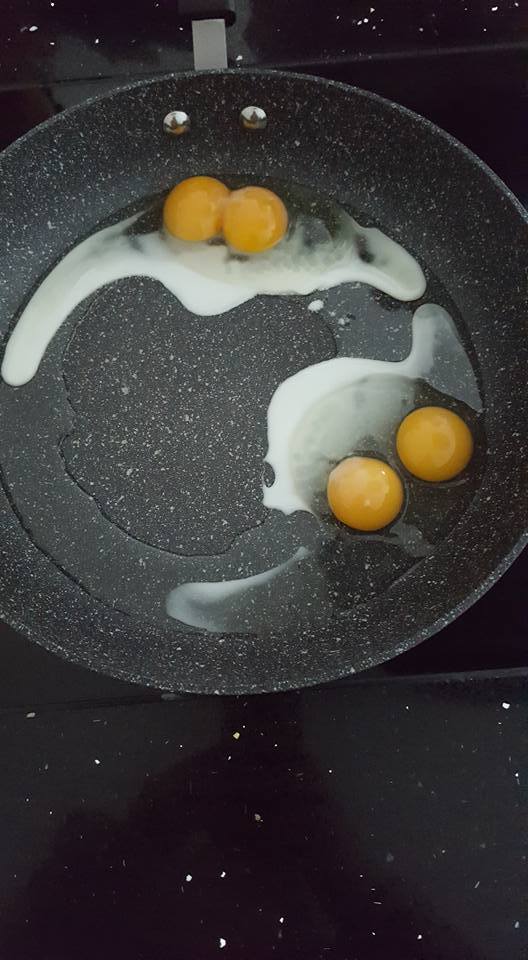 The family believed the brilliant box might even have been a wrongly-labelled special selection of double yolkers, but egg-static bosses at producer Pennine Eggs in Lancashire said it was simply down to unbelievable luck.
"You could say we're doubly delighted for this family," said a spokesman for the firm, which sends around five million eggs a week to shops across the country.
"It's pretty fantastic and I suppose you could say it's the ultimate buy one, get one free."
He added: "We've had people ring up and say that they've maybe had three or four double yolkers in a box, but for it to be the whole pack is a first for us."