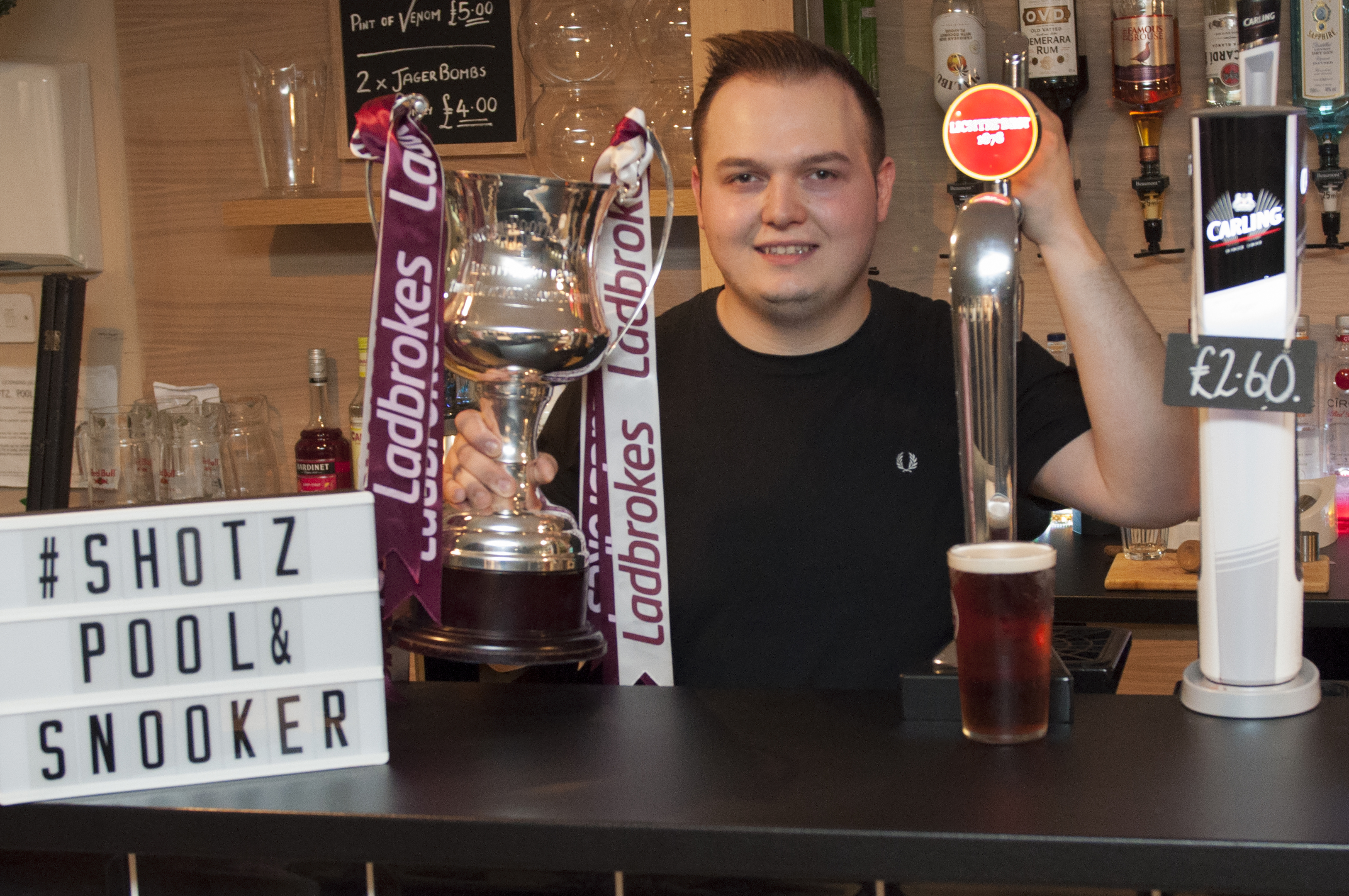 A new beer has been created to commemorate Arbroath Football Club's League 2 championship winning season.
Lichtie Best has been brought exclusively to the town by Shotz Arbroath, who have linked up with Molson Coors and the Gayfield club.
The response to the ale following a short trial of a keg at the snooker club was described as "fantastic" by Shotz owners Ryan and Marc Fleming.
Marc said: "We wanted to find a special way to not only celebrate Arbroath FC winning the league this season, but also to commemorate it in a way that will last for years to come."
Arbroath clinched the Ladbrokes League 2 title in May on Helicopter Saturday with a 1-1 draw away to Stirling Albion.
Dick Campbell's men pipped the manager's former side Forfar to the post despite the Loons being 11 points clear at one stage.