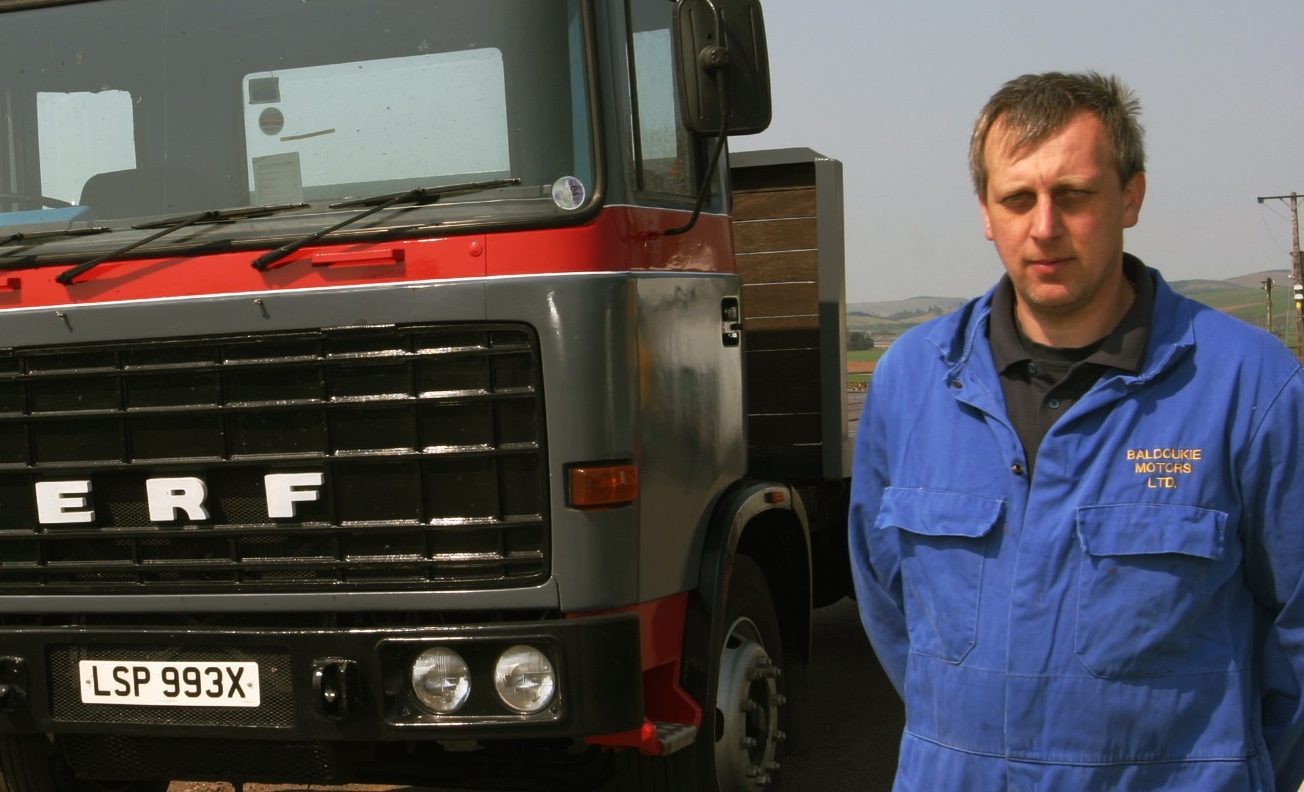 A Forfar father-of-three has been named as the man who died in a motorcycle accident on Saturday.
Neil Cownie, 51, suffered fatal injuries in the accident on the B8079 road near Blair Atholl at 8.30pm on Saturday.
His wife Brenda described the death of the Forfar garage owner as a "complete shock".
She said: "He was a keen motorcyclist – he followed Valentino Rossi – and knew that road like the back of his hand.
"On Saturday he was just out having fun. It had been a while since he had been out on the bike and he had been out the whole day enjoying himself.
"He had a few bikes. I don't know what bike it was he was using at the time.
"At the point of the accident I think he was on his own. He had just left the friend he had been with and would have been on his way back to Forfar."
The road was closed overnight, reopening at 5.30am on Sunday to allow accident investigators to carry out their work.
Mrs Cownie added: "We don't know what happened – if he fell off the bike or if he hit something. There was a car at the scene.
"It's just unbelievable. He was a very experienced motorcyclist.
"He'd had a break from being on the bike but he was always on the road whether it was cars, bikes, artics or buses.
"It's a complete shock. He was someone who got on with everybody. He was very friendly."
Mr Cownie was born in Forfar and attended Langlands Primary School and Forfar Academy.
He then studied mechanics at Dundee College and did a mechanic apprenticeship.
After his apprenticeship he worked at a tyre fitter in Kirriemuir, before working at Don and Low in Forfar, BRS in Dundee and Dundee City Council.
Mr Cownie then opened his own garage, Baldoukie Motors, in Forfar in 2003. A Perth branch to the business opened five years ago.
He was also a retained firefighter for more than 20 years in Forfar until around 2009.
Mr Cownie is survived by his three children, Christopher, Stephen and Nicola.
Police Scotland made another appeal for any witnesses to the accident to come forward.
A spokesman said: "Enquiries into the full set of circumstances of the incident are ongoing and Tayside Division would appeal for anyone who may have information that could assist officers with their enquiries to contact Tayside Division on 101.
"As with all sudden deaths a report has been submitted to the Procurator Fiscal."