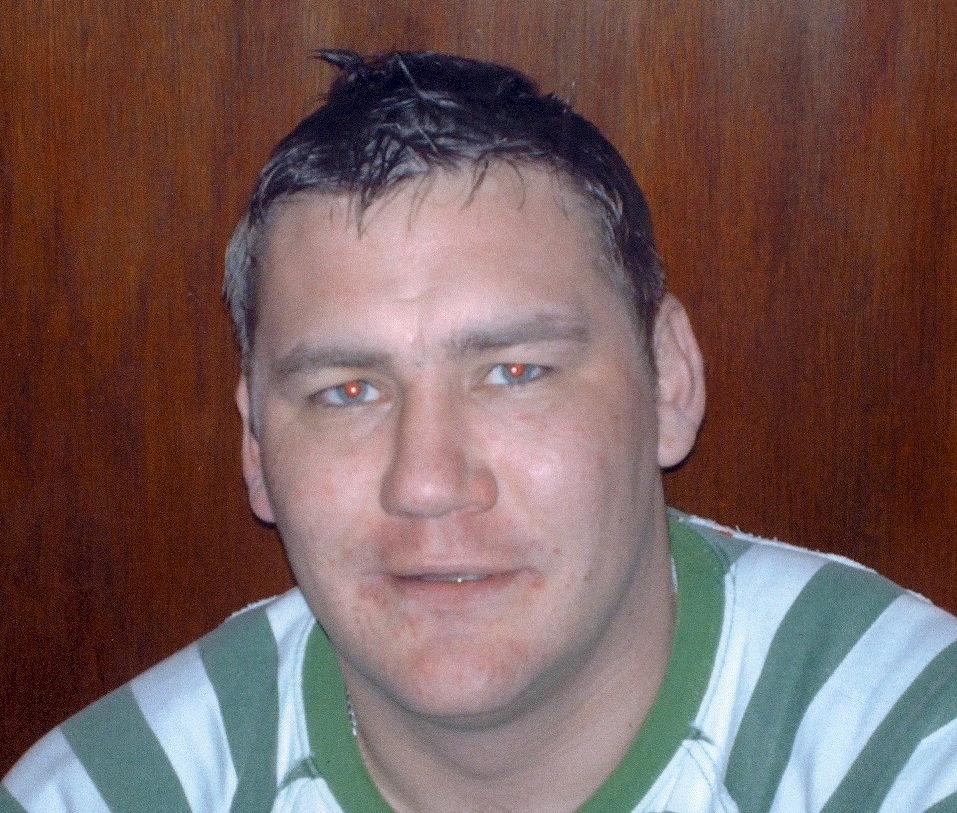 The best friend of an Angus man who has been missing for almost a decade believes he is still alive.
Iain Mowatt walked out of a supported accommodation unit in his hometown of Arbroath on August 12, 2007.
He left the unit at North Grimsby with just the clothes on his back, leaving behind his mobile phone and medication.
Iain would now be aged 42 and as the 10th anniversary of his disappearance approaches, his best friend Andrew McLean has spoken of his hope that Iain will return to Arbroath one day.
He said: "There's always hope. You see stories on the television that people can come back after 25 years.
"Until a body or some other piece of evidence emerges I'll keep hoping that one day he'll return.
"He's never far from my thoughts. I'm always thinking of him. I've got pictures of him up in my house.
"Every time a body was found I thought is this is? Is this the end? As much as you want closure you don't want that ending.
"It's hell. It's hell for his parents and sisters. It's never been the same since he's left."
Iain is described as 6ft 4in tall, with dark hair and blue eyes. He has several tattoos including the Declaration of Arbroath scroll on his leg, a panther tattoo on his arm and 'Only God Can Judge Me' on his back.
His disappearance prompted an extensive land and underwater search of the local woods, cliffs and harbour by police, coastguard and lifeboats but a body was never found.
Andrew, who grew up with Iain in Arbroath, added: "Iain had some mental health problems but I would never have thought that he would have taken his own life.
"He was a brilliant guy. He loved his family. He loved his friends. He was just not a person that you'd have thought would have got up one day and said I'm away to do myself in.
"He was not that sort of person. I can vouch for him in that way.
"The only reason there was a search at the cliffs is because that was where Iain was known to be. There was never a sighting out there.
"Some people just don't want to be found. I've got solace in that I think he'll come back when he's ready."
Over the past decade his family has made regular appeals online for information about Iain.
One theory that was pursued by police was that Mr Mowatt had joined Travellers as he was known in the Travelling community in Perth.
Andrew said he wished his friend would make contact to let his friends and family know he is okay.
He added: "Closure would be a fine thing. If Iain got in touch somehow to say that he was alright, wherever he is.
"Or if anyone knows anything they could get in touch with police or Crimestoppers.
"I've just got a feeling that one day he'll walk down my pathway again."
Police Scotland said they were continuing to investigate the disappearance.
A police spokesman said: "Police Scotland is continuing with enquiries into the disappearance Iain Mowatt, who went missing on Sunday 12 August 2007.
"At the time Iain was described as white, six foot four inches tall, with brown hair, bushy eye brows, blue eyes and heavy build. He has a tattoo of a 'Panther' on right arm,  the word "Mowatt" tattoo on centre of his back, a tribal design on the left of his back, praying hands on the right of his back and a tribal design on his left arm.
"When last seen he was wearing a Celtic T-Shirt, a light coloured hooded top and combat trousers.
"At the time of his disappearance, Iain was single, unemployed and residing within homeless accommodation at 2A North Grimsby, Arbroath.
"If anyone knows where Iain is, please contact Police Scotland on 101."