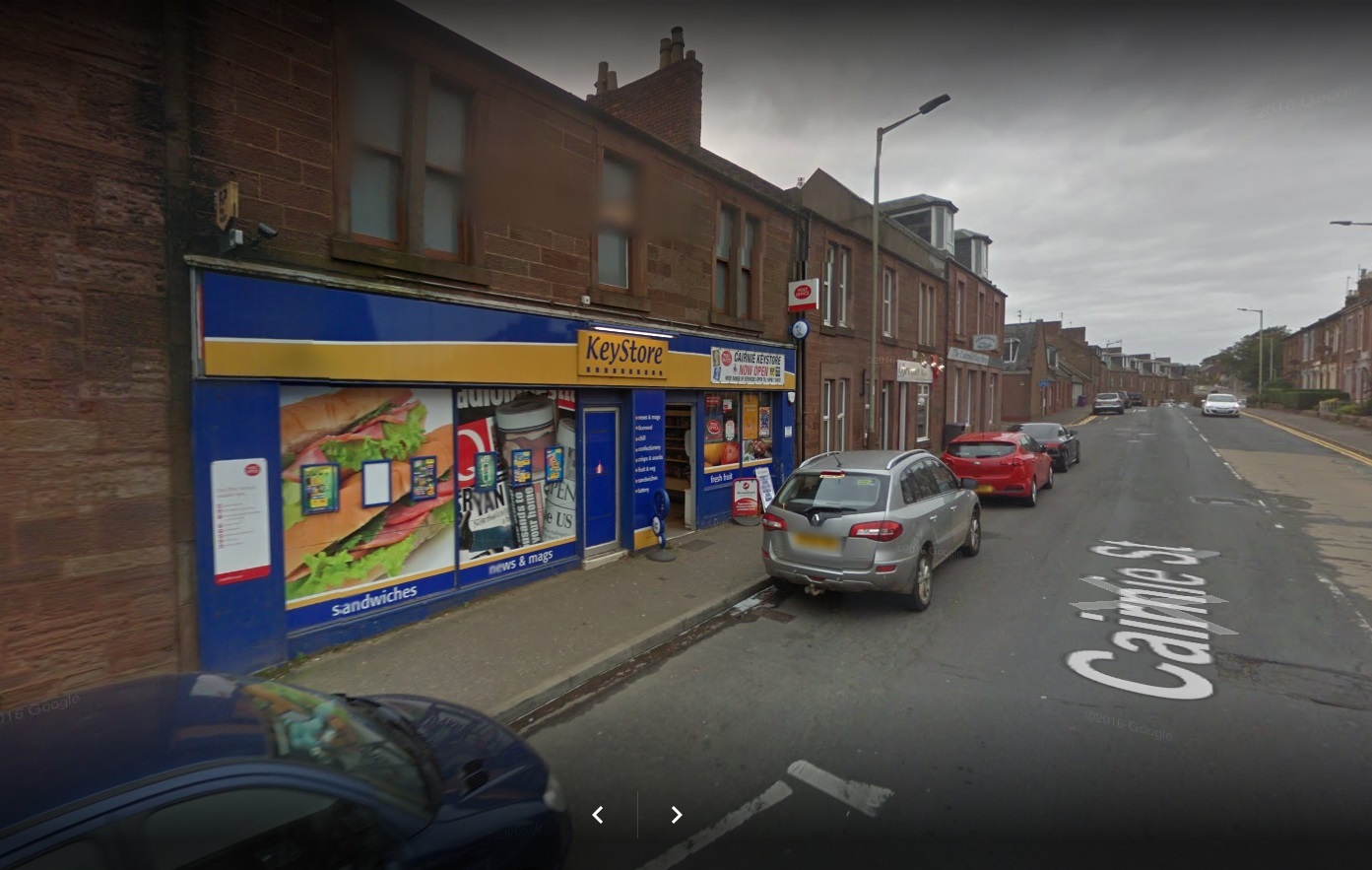 An Angus pensioner has had her purse snatched in a broad daylight incident near a town post office.
The 81-year-old victim was near Arbroath's Cairnie Street post office on Monday afternoon when a man ran up to her and grabbed her purse and money that she had in her hand.
The lady was shocked but unhurt in the incident and Police Scotland have asked the public for their help in tracing the robber.
A friend of the woman described the incident as "shocking" and said they hoped the thief would be quickly caught.
It is understood the woman had walked to the post office from her home in that area of the town to collect her pension around 1pm.
She had just left the premises when the attack happened and the man made off along the street.
It is thought the robber got away with a three-figure sum.
The victim did not require hospital treatment.
Her friend said: "She was shaken, but not hurt.
"She was actually quite cool about it but it just happened so quickly that she maybe hasn't had time to fully think about it yet."
They added: "She is independent and goes out for her own pension and that's the post office she uses because it is closest to her.
"She spoke to the police and told them what had happened, but people should be aware that this has happened in that part of the town and look out in case he tries it again."
A Police Scotland spokesperson confirmed that the theft of a purse in the vicinity had been reported to them around 1.45pm.
They said investigations into the incident are continuing and urged anyone with information to contact 101, or Crimestoppers anonymously on 0800 555 111