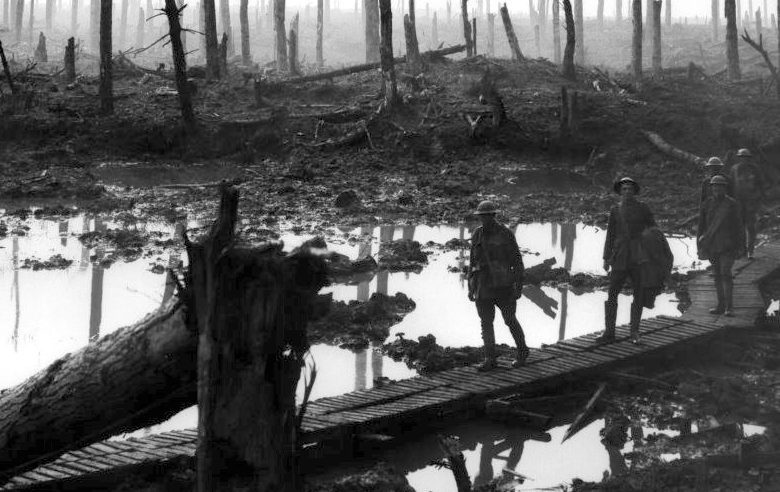 Three members of a Dundee family who survived the Battle of Passchendaele have been added to the city's roll of honour.
The Great War Dundee Project is the story of the 30,490 men that left the city to fight in the first world war and of the people left at home.
Dundee gave 63% of its eligible men to the armed forces and the directory was updated following Saturday's Courier article about the role the city's Johnston brothers played in the war.
Of the five Johnston brothers, Frank, Walter, David and Peachy were artillerymen, and the fifth, John, was an army doctor.
Frank and Walter's entries have now been updated while David, Peachy and John have now had entries created in the returnee section of the honour roll.
Gary Thomson from the Great War Dundee Project said: "Following Saturday's Courier article on the five Johnston brothers who served in the war, with both Frank and Walter paying the ultimate sacrifice and the fact that Frank, for reasons unknown is not recognised as a casualty of war, the Great War Dundee Project has updated the entries for both Frank and Walter on the new roll of honour.
"Dundee paid a high price for her war efforts. By the armistice, over 4,000 men had made the ultimate sacrifice.
"Their names are recorded in the city's original roll of honour, a simple alphabetical list of names, ranks and regiments.
"Over the years mistakes and omissions have been discovered by families viewing the list resulting in handwritten corrections to the record."
Mr Thomson said one of Great War Dundee's main objectives is to produce an "inclusive, fully searchable online roll of Dundonians who contributed to the war effort" and in doing so honour the men and women who lost their lives and those who survived.
He added: "Due to the fact that Frank was not recognised as a casualty his entry on the original Dundee Roll of Honour was very sparse with only his name and regiment listed.
"Saturday's article allowed us to contact Frank's relative who provided us with a fantastic amount on information about Frank and Walter which have been added to their entry.
"Not only that but the three brothers who survived, David, John and Peachy have now have entries created, in the returnee section of the honour roll.
"It is thanks to people like Douglas that these entries now have added information and photos."
Frank is believed to have been wounded in Flanders in 1917 and he endured a prolonged and difficult death in November 1919 in a private nursing home in Dundee as a result of his injuries.
The family have been unable to provide sufficient independent corroboration that he died directly of his war wounds as his army records have not survived.
Frank's great nephew Douglas Norrie from near Arbroath is trying to find documentary evidence to correct this.
David and Frank were both with the Royal Garrison Artillery (RGA) and their batteries of large long range howitzers were deployed at Corps level and primarily used to attack specific enemy targets, particularly enemy artillery.
Walter and Peachy served with the Royal Field Artillery (RFA) with their respective brigades being attached to infantry divisions and their smaller, highly portable field guns being used in support of infantry.
The fifth of the brothers, Captain (Dr) John McPherson Johnston was a doctor and served with the Royal Army Medical Corps (RAMC) and was awarded the Silver War Badge after being discharged with TB.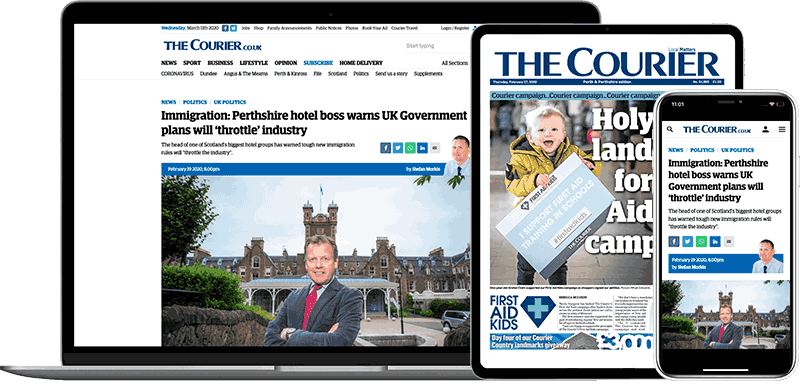 Help support quality local journalism … become a digital subscriber to The Courier
For as little as £5.99 a month you can access all of our content, including Premium articles.
Subscribe