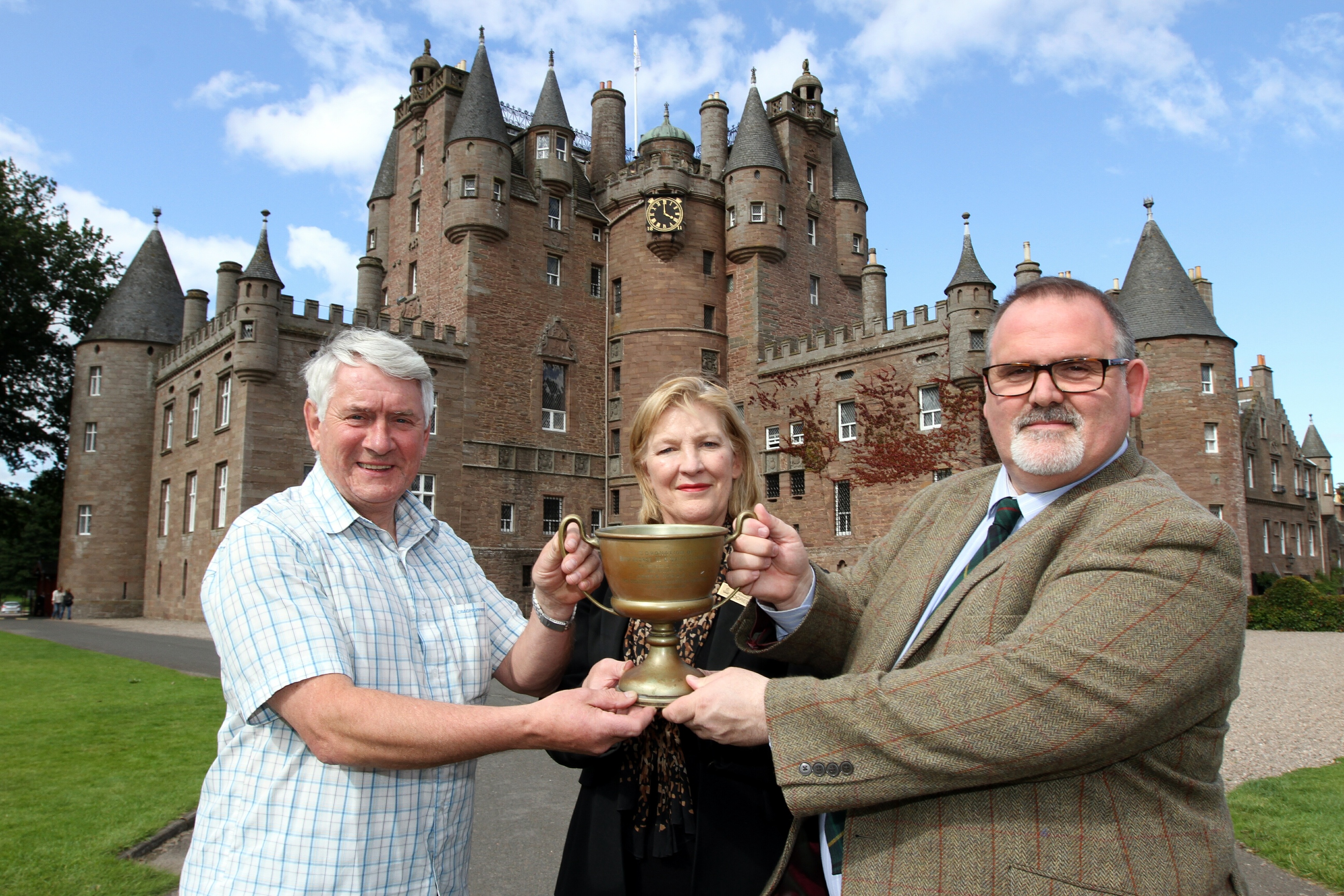 Glamis Castle is on course to break the magical 100,000 visitor figure for its 2017 season, thanks in no small part to the landmark's Royal connections.
The 600-year-old castle is enjoying a bumper summer, welcoming tourists from throughout the UK and across the globe, and alongside special one-off events such as the Glamis Prom, thousands are grabbing the unique opportunity to view a collection of rarely seen robes from the 1937 coronation of King George VI and Elizabeth of Glamis.
Caste general manager Tommy Baxter said the mood is one of optimism for the rest of what is a packed period ahead at the family seat of the Earls of Strathmore and Kinghorne.
"I am very hopefully we will reach the 100,000 visitor figure, it is always something we have wanted to achieve but it has been difficult in recent years," he said.
"I think there are a number of reasons for it, partly because Scotland is very buoyant in tourism terms this year, but also undoubtedly because of this amazing collection of Royal robes which we were so lucky to be given on loan for display."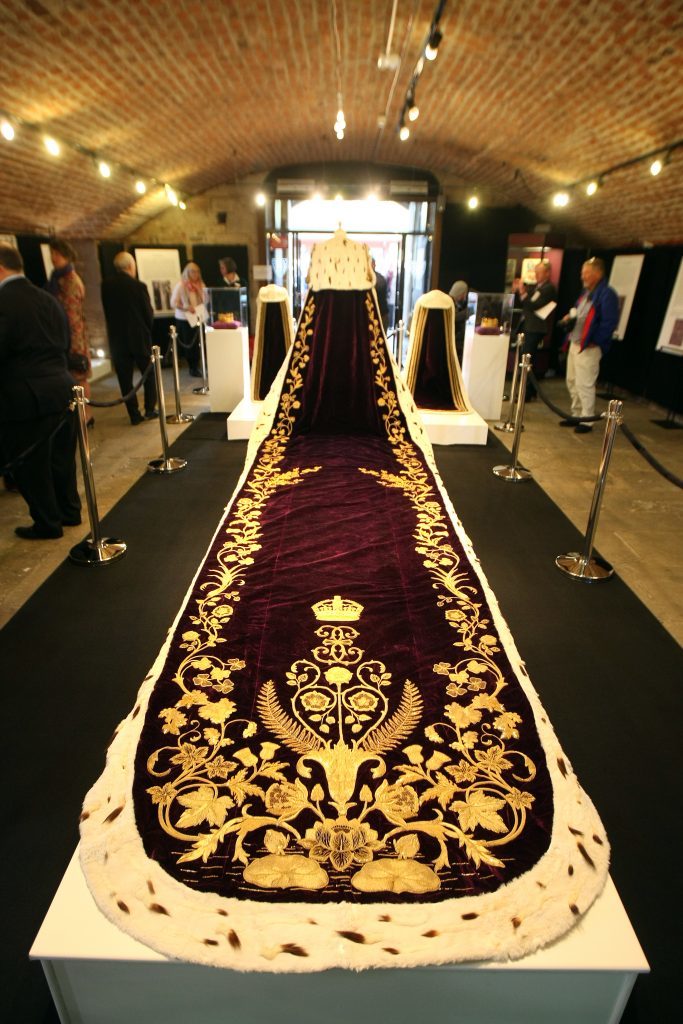 In a major coup for the castle, The Queen agreed to loan the items from her personal collection to the Angus attraction, and with the exhibition running until the end of October hopes are high that the six-figure visitor tally will be reached.
Ornate items worn during the Westminster Abbey ceremony of May 12 1937 have been loaned for the display, which was officially opened by Mary, Dowager Countess of Strathmore in May.
The display includes dresses, robes and coronets worn by the Queen Mother, Princesses Elizabeth and Margaret and the robes worn by the 14th Earl and Countess of Strathmore.
A local item of interest has also been added to the display after Dave Orr of Kirriemuir Show committee handed over an 80-year-old Coronation cup rescued from the local dump.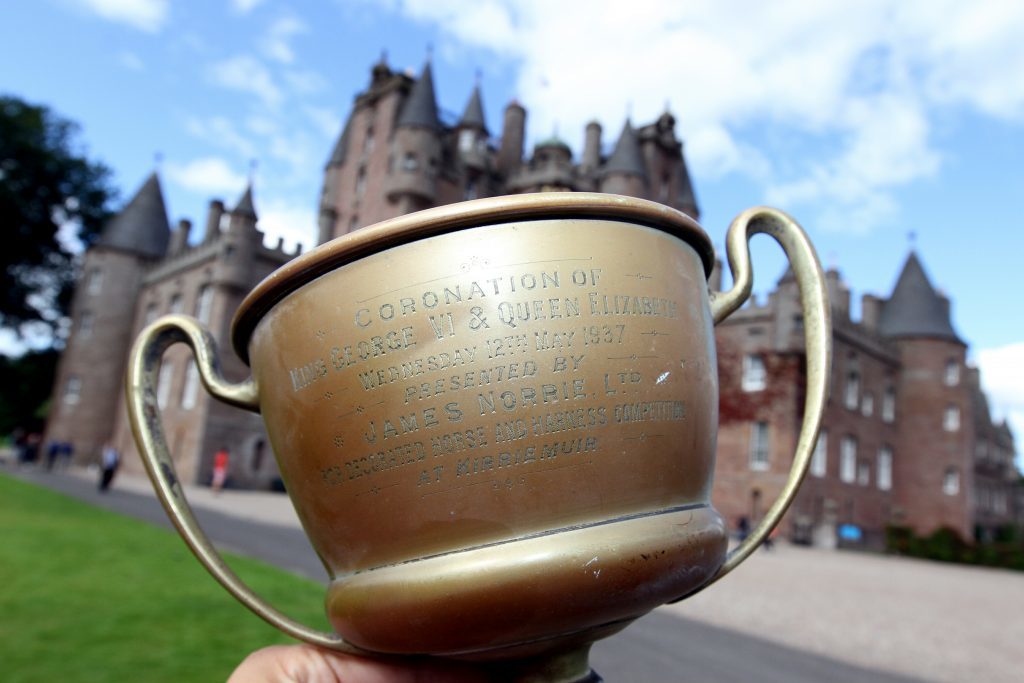 It bears the inscription: "Coronation of King George VI & Queen Elizabeth Wednesday 12th May 1937. Presented by James Norrie Ltd for Decorated Horse & Harness Competition at Kirriemuir", but show officials have been unable to piece together the exact history of the item.
Mr Orr said: "We will hopefully find a permanent place for it to go on display in the town, but thought it would be a nice local addition to this important exhibition at Glamis."