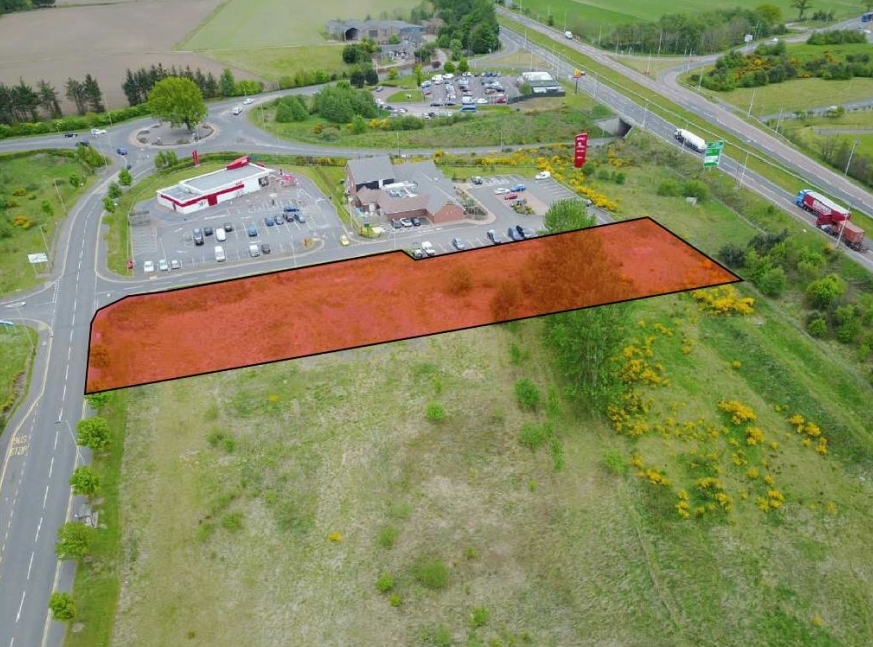 A major hotel and hospitality chain has been given the green light to put more tourism beds in Forfar.
Marston's opened a bar restaurant at the town's western gateway to the A90 in 2013.
Its plans for a 36-room, two-storey "lodge hotel" in the Orchardbank Industrial Estate have been backed by Angus Council officers.
There are concerns that proximity to the Dean Water, a tributary of the River Tay, put the site within the Scottish Environment Protection Agency's 1 in 200 year flood risk zone.
But the applicant has indicated it would build the ground up to a higher level, about 0.4 metres above nearby Orchard Loan.
Case officer Ruari Kelly commented: "It is also noted that there are other buildings located in similar proximity to the flood extent.
"As SEPA and the Roads Service have not objected to the application, I am satisfied that there is not an unacceptable flood risk that would justify refusal of the application.
"The application involves land in which the council has a financial interest as land owner.
"However, the proposal is not significantly contrary to the development plan and there is therefore no requirement to notify Scottish ministers of the decision to approve the application."
Orchardbank, which contains a McDonald's, KFC, printers Astute and the council's own headquarters, was zoned by Angus Council as a development area due to the town's important link road to the dual carriageway.
It is understood the council sold the land north of Berrymoss Lane for an undisclosed sum following a private item in chambers in April 2017.
The move follows the recent reopening of the Royal Hotel in the centre of town.
In 2015, another hospitality giant announced its plans for a "key site" in the same area.
Whitbread/Premier Inn entered talks with Angus Council and its partner Hermiston Securities over acquiring space at Orchardbank.
No plans for a Premier Inn have since been lodged.
Marston's has yet to comment on the application.