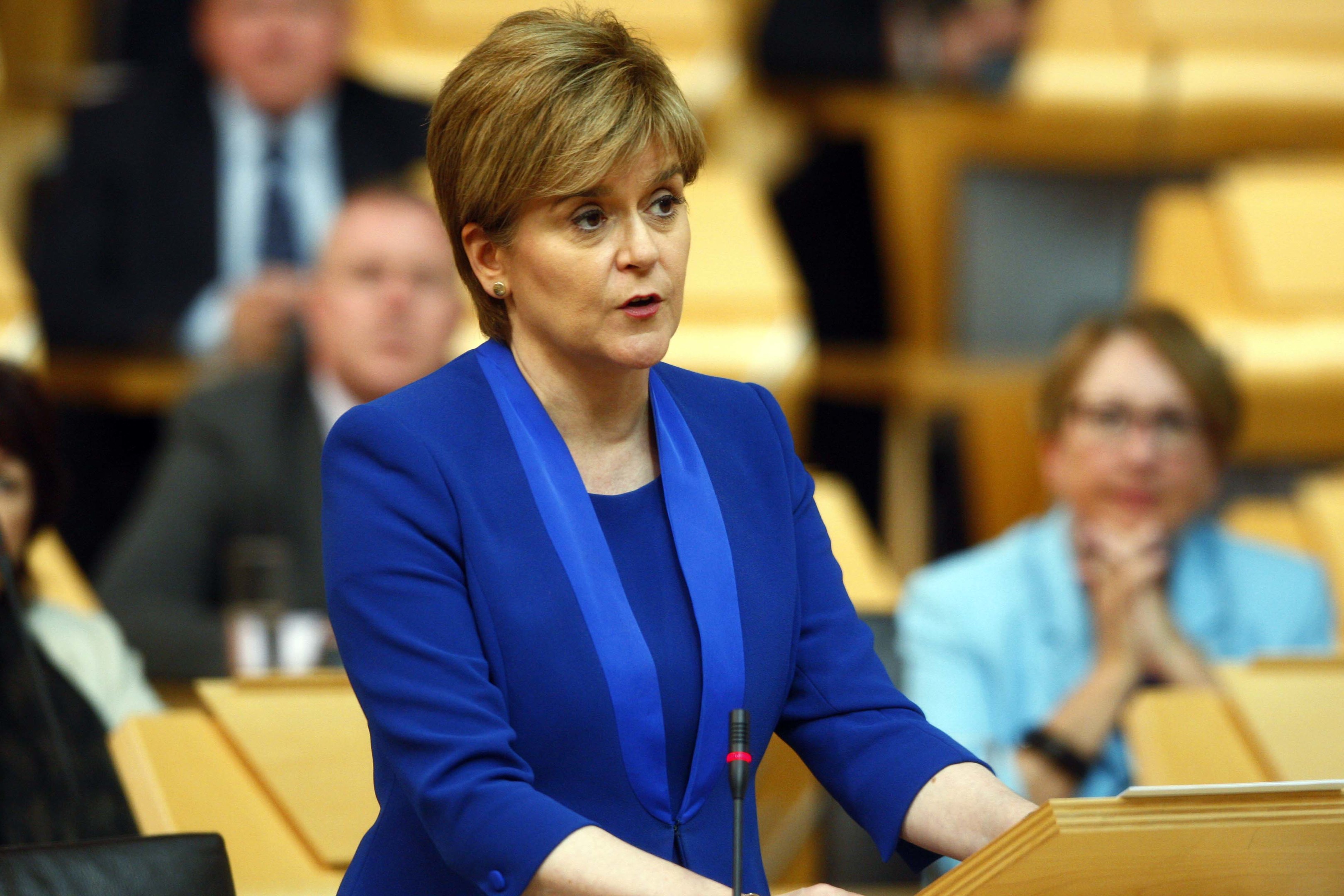 First Minister Nicola Sturgeon is going to raise concerns that NHS Tayside isn't listening sufficiently to people's views when it takes major decisions about services.
The Scottish Government cabinet held a question and answer session at Montrose Town Hall yesterday afternoon.
After being welcomed by Angus Provost Ronnie Proctor, the cabinet fielded unvetted questions on everything from fracking to rural crime.
The issue of reduced health services in Angus was raised, with the potential closure of the Mulberry mental health unit at Stracathro Hospital a particular concern.
Ms Sturgeon said she was getting a "strong sense" from the packed hall that people felt they hadn't been listened to by NHS Tayside.
She said: "Regarding the review of adult mental health services across Tayside which has implications for the Mulberry, Murray Royal and Carseview in Dundee, I know that consultation hasn't finished yet, it's ongoing which is why I won't say too much about these local issues.
"What I will say is from many of you today I've got the strong sense that you don't feel you are being listened to sufficiently and that is certainly something we will take away and feedback strongly to the local health board.
"With these sort of issues you very rarely get to an outcome that can satisfy absolutely everybody but the responsibility of the health board is to work with local communities and not have local communities feel as if they are working against them.
"On the local issues please know that I am hearing what is being said today and that will be fed back."
NHS Tayside yesterday announced a series of consultation events for mental health and learning disability services.
The consultation on a single site for general adult psychiatry acute admissions at Carseview Centre in Dundee and a single site for learning disability services at Murray Royal Hospital in Perth will run until October 4.
The loudest cheer of the Montrose meeting came when seven-year-old Lathallan School pupil Freddie Toley asked the First Minister what her favourite subject was at school.
Ms Sturgeon, who said her favourite subject was English, insisted that each of the cabinet members also give an answer and then asked Freddie what his favourite subject was. The seven-year-old replied PE.