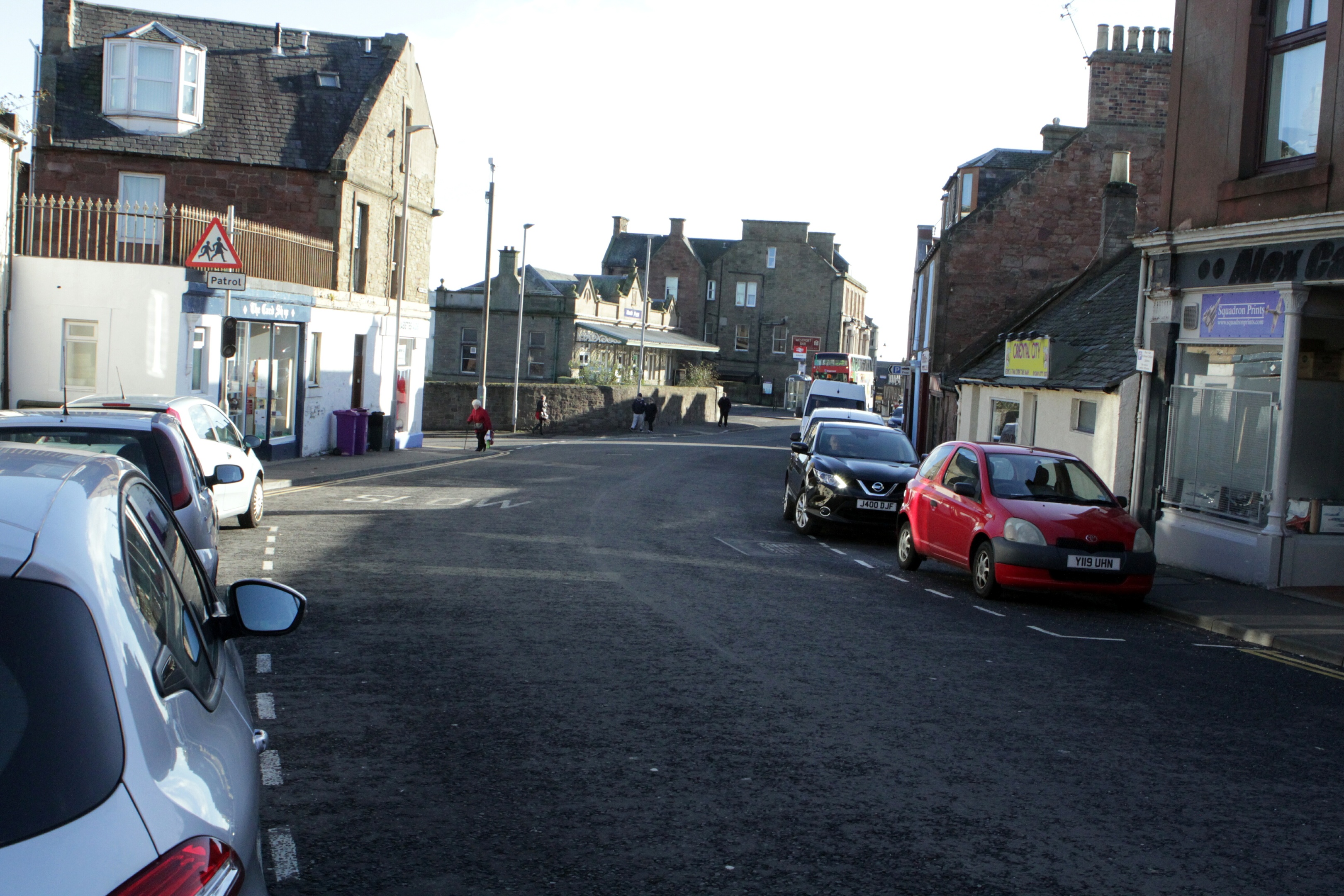 Councillors have delayed a decision on siting a pedestrian crossing on a busy Arbroath street to see for themselves the dangers on the stretch where an OAP was killed last year.
In the latest stage of what has been an 11-year controversy, Angus communities committee members will now carry out a site visit to Keptie Street to consider whether a signal-controlled crossing is needed — and where it might be sited.
The move comes a decade after work got under way on a Puffin crossing close to the junction with Catherine Street, before the project was abruptly halted because of concerns about its location.
The crossing was never completed and although some safety improvements were completed, the issue tragically reared its head last September when 81-year-old Barbara Stormont was knocked down by a van, sustaining severe injuries from which she later died in hospital.
Road accidents statistics have revealed that the fatality and one other slight injury accident involving a pedestrian have been recorded within a 100-metre survey site in the past three years.
Roads officials presented communities councillors with several improvement options as part of a wide-ranging report, including the idea of a controlled crossing either between Helen Street and Garden Street, or Garden Street and Lochlands Street.
The previous controversy included opposition from local residents and retailers who complained that installing a crossing would lead to the loss of four car parking spaces.
Officials also signalled a warning that if a crossing is placed where pedestrian traffic flows are light for long periods, drivers may become accustomed to not having to stop and ignore its existence, with potentially dangerous consequences.
Local councillor David Fairweather said: "Even before I was a councillor this was brought forward, more than 11 years ago.
"This is a very sensitive area. There had been no accidents until unfortunately the fatality of last year, and it was deemed that a crossing wasn't required.
"I would ask that we defer this for a site visit so all of the committee can look at the locations that are being suggested and consider the demographic here."
Councillors agreed unanimously to visit the street, with a date yet to be set.